The Fiat themed bar, the Fiat Open Lounge celebrated the arrival of the summer yesterday evening.  At the summer season opening do in this upmarket Milan equivalent of a pub, was the gorgeous Spanish actress and model Laura Barriales, as well as Andrea Fumagalli, otherwise known as Andy, who is an ex-member of a popular Italian band called Bluvertigo.
Barriales did her thing and looked beautiful, which is not something this glamorous young lady has any trouble doing whatsoever.  She smiled ever so sweetly when I turned my camera upon her. My, but she is one photogenic lady, and seemed to be around double my height!  She is no waif either.
While Laura looked lovely, Andy acted as DJ for the 'see in the summer evening', and mixed a cool selection of 80s music to get everyone in the mood for summer.  As well as putting on a good selection of music, several examples of his latest pop art were on show, including a cute looking Fiat 500 which was covered in a whole host of classic cartoon characters.  The 'toons seemed to suit the cheeky little Fiat 500 right down to the ground.  More photos of the cartoon Fiat 500 coming shortly.
This here lucky blogger got an invite to the Fiat Open Lounge summer event, and, fuelled by a couple of complimentary Cuba Libre, wondered around pointing his camera at all there was to shoot, which was quite a lot actually.  A very good natured affair, I have to say, and the surroundings, the Fiat Open Lounge, as is often the case with Milan, were as good looking as the lovely Laura Barriales.
Here are a few photos, and a little about a brief chat with Andy, who, it turns out, is no finicky popstar type, but a really nice chap.  Talented artist too.
One of the Stars Of the 'See in the Summer' Evening – The Cheeky Little Fiat 500
The Fiat Open Lounge
This is a taste of the what this place looks like before it fills up:
Laura Barriales
Here is Barriales who kindly posed for me.  It's amazing what strapping a largish camera to yourself can do.  Having an impressive looking flash helps too.  Size, it seems, does matter – the bigger your camera, the better!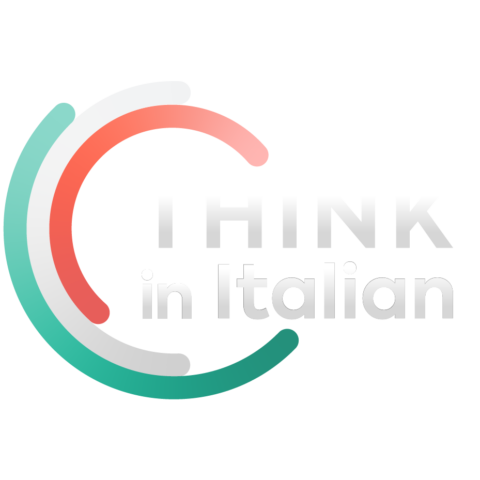 Stop reading, start speaking
Stop translating in your head and start speaking Italian for real with the only audio course that prompt you to speak.
Here's another shot of the lovely Laura:
Laura was not alone, this pretty woman, who was chomping at the time, let me shoot her, so to speak. She couldn't really object seeing as she had her mouth full, but she did seem to mind the attentions of this blogging photographer too much.
Pretty Woman
Andy from Popstar to Pop Art
Andy the former Italian popstar, turned pop artist, has always had quite a distinctive look.  I used to see him when he took part in the music/talk show called Absolutely 90's on MTV in Italy, which I caught from time to time, and liked.  I actually thought he might be English.  I think his alternative look had something to do with this impression.  Anyway, seeing as I don't often get to meet real-life popstars, I attempted to spark up a conversation with him.
All I could think of doing was blurting 'Do you speak English?'.  He does, I can confirm, and speaks English very well indeed.  He was also very patient with this here blogger who he did not know from Adamo, and I'm pretty sure he'd be more than happy to be interviewed in English about his Flu-on popart project, which he runs from a converted textile factory in nearby Monza.  Seemed like a thoroughly nice bloke.
Here's Andy's Flu-on web site, which looks pretty cool, and has many more examples of Andy's art work, which is well worth a look: Flu-on

All in all, it was a good evening, and when I left at around 11, there were still plenty of people soaking up the Fiat Open Lounge Bar surroundings. Nice place. It'd be great for a party, or some other do.
The Fiat Open Lounge counts as a Good Italian Thing.  Next time you find yourself in Milan, check it out.  Here's a website where you can find out a little more on the Fiat Open Lounge: ExecutiveLounge.it
All images by me, Alex Roe, except for Fiat Open Lounge in Milan, which comes from the Fluon Party @ Fiat Open Lounge Milano official photos, which can be seen on Flickr: Fluon Party @ Fiat Open Lounge on Flickr