It took a while, but eventually, Mayor of Rome Ignazio Marino was pressured into to hand in his resignation.
Mr Marino appears to have been removed because he was far too efficient at removing the extensive rot that had permeated the administration of Rome. That Rome was being run badly had been noted by the Roma Fa Schifo blog which contains endless examples of the maladministration of Italy's capital city along with the somewhat anarchic behavior of its residents.
A consequence of the rot-removal process was that Mr Marino managed to rub plenty of people the wrong way. Even Mr Marino himself noted how desperate some were to kick him out commenting at one point that he expected cocaine to be planted on his person. This did not happen, but it almost sounds as if it could have such was the desire to see the back of him.
Rather unfairly, Mr Marino appears to have been blamed directly for Rome's problems even if he certainly was not their cause. What is coming out now is the result of years, if not decades, of corrupt administration.
Other Attempts to Topple Marino
Prior to the expenses claim issue which eventually toppled Marino from his mayoral perch, there were the parking ticket troubles, and the showy mafia funeral, replete with rose petals dropped from a helicopter. The mafia display was intended to show that Mr Marino had lost control of Rome, and to an extent, it did just that.
Those who really run Rome are infinitely more powerful than the Eternal City's mayor. Mr Marino's predecessors probably understood this which is why they never attempted to tackle the situation.
Before Mr Marino, there was one Gianni Alemanno, allegedly a former fascist thug, who quite openly allowed the rot to spread and apparently accepted a few cash gifts in return. Incidentally, Mr Alemanno had faced accusations of corruption long before he became Rome's mayor.
Marino Opened a Can of Worms
Shortly after Mr Marino took over as Mayor of Rome, he opened city hall's doors to investigators looking into the so-called Rome mafia case. Investigations revealed that Rome's city hall was riddled with corrupt administrators whose sole aim, working in league with the Rome mafia, plus anyone else prepared to line their pockets, seemed to be to milk money from the public purse.
The milking appears to have been highly lucrative and probably contributed to Rome's debt. Today, that debt stands at around €13 billion. In 2010, the figure was €22.4 billion.
Central government politicians may also have been milking Rome's coffers as it looks as if the rotten Rome managers often worked in cahoots with members of Italy's parliament. This could explain why Mr "I've declared war on corruption in Italy" prime minister of Italy Matteo Renzi became one of those who wanted Mr Marino to go.
Had the clean-up process continued, it could have brought down the somewhat fragile alliance upon which Italy's present government is built. That could have spelt the end of Prime Minister Matteo Renzi's brief career. Even so, the complete lack of support for Mr Marino from Italy's premier was surprising. It tends to indicate that Mr Renzi is perhaps not as keen on stamping out corruption in Italy as he has been claiming in public both in Italy and abroad. Either that, or Mr Renzi has come to understand the scale of the corruption that exists within Italy's political system and institutions. Tackling corruption head on in Italy may rock the nation to its very core and that could lead to a form of implosion.
Almost Everyone Wanted Marino Out
As well as his own party, those calling for Mr Marino's head included right wing factions such as the Berlusconi led Forza Italia party and the neo-fascist Casapound movement. In addition to what passes for Italy's political left and right, the Five Star Movement also wanted Mr Marino out though not because he was overturning the corrupt piggies trough , but because the Five Star people did not believe Mr Marino could cut the corruption out of Rome.
That Mr Marino was kicked out suggests the Five Star Movement was right – Ignazio Marino simply could not keep the corrupt and their criminal friends at bay and they managed to topple him.
Upon Mr Marino's resignation announcement Italy's premier probably breathed a sigh of relief. Had Mr Marino stayed on, certain revelations may, and as noted previously, have toppled him.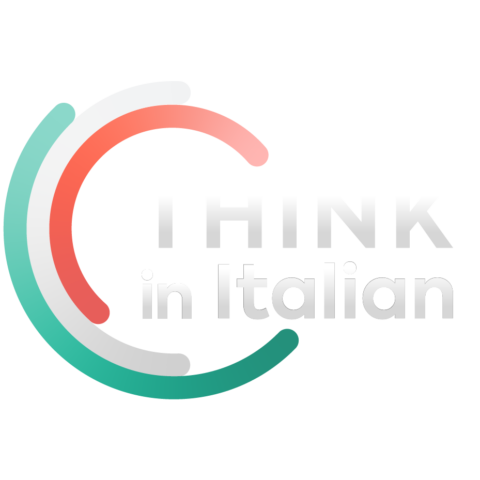 Stop reading, start speaking
Stop translating in your head and start speaking Italian for real with the only audio course that prompt you to speak.
Not everyone was happy to see Mr Marino go. Around 30,000 Romans turned out in a pro-Marino demonstration outside city hall. Some of the pro-Marino supporters vowed never to vote for the Partito Democratico of which Mr Marino is a member. A petition on the Change.org website attracted 45,000 signatures from those who did not want Mr Marino out. At the end of the day though, support for Rome's soon to be ex-mayor was a case of far too little, and it came far too late to save him.
Italy's Government Now Runs Rome
For now, Rome will remain in the hands of a man brought in to assist Marino in his battle against city hall corruption and a 'dream team' of assorted corruption busters. The man concerned, prefect Franco Gabrielli, plus the upcoming dream team will be directly beholden to Italy's government. What will be revealed or not with regard to the rot in Rome will be carefully selected in conjunction with Italy's government, one is certain.
Cover ups will most probably take place if it looks as if those politically close to Italy's Prime Minister Renzi are mixed up in the corruption. Then there is the question of whether Rome will ever really be cleaned up now Marino has just about gone. Mr Marino will go on November 2nd – if, that is, he does not withdraw his resignation.
UPDATE 20th October:
It's looking as if Mr Marino may not resign after all. He's not under investigation for fiddling certain expenses claims and appears to be determined to clear his name in order keep his job as mayor of Rome.
News reports in Italy today claimed that members of Mr Renzi's PD party, of whom Mr Marino is a member, are not overly happy with the outgoing mayor's decision to dig his heels in. Events in the coming days will be interesting. Further updates will be added.
End of update.
Who Will be Rome's Next Mayor?
This is a very good question. Italy's political establishment fears that the Five Star Movement may well end up with one of their people as Rome's new mayor. In all likelihood, if the Five Star Movement does win Rome, it will continue to kick out the corrupt. If this happens, the consequences for Italy's government will not be positive if it is revealed that the corruption does indeed reach deep into its heart.
To keep this from happening, Italy's political establishment will need a convincing candidate. Seeing as the outgoing mayor is a member of Italy's supposedly left leaning Partito Democratico, the chances of the PD getting another crack at running Rome are slight. Well, the PD party didn't manage to come up with a candidate it could support, now did it?
To keep the dreaded corruption busting Five Star Movement from conquering Italy's capital, a scenario which would not put Italian premier Renzi in a good light, Italy's right will have to come up with a credible candidate.
Behind the scenes such a candidate may well receive the blessing of Matteo Renzi in the hope he can keep his left-right alliance government afloat. Despite his claims to the contrary, Mr Renzi appears to be doing all he can to keep Italy's political old guard afloat, primarily because he needs its support to keep him where he is. The trouble is Italy's right is not too credible at the moment. At least some Romans will remember that Mr Marino's predecessor Alemanno was a right leaning mayor who is likely to face corruption charges in connection with the Rome mafia case. Speaking of which, the Rome mafia trials will end up in court very shortly.
What comes to the surface during the court hearings may have a bearing on the outcome of the election of the new mayor of Rome. Outgoing mayor Marino seems determined to have a say at the trials too.
The election of Rome's mayor is expected to take place at some time between April and June 2016. It looks as if the non-establishment Five Star Movement stands a chance of winning and the findings Rome mafia trials may well increase their chances if they paint politicians close to Mr Renzi in a poor light. First of all, however, the other political factions and the Five Star Movement have to find candidates.
Even if the Five Star Movement does win Rome, whether its candidate will be able to succeed where Mr Marino failed remains to be seen. The corrupt legions of Rome seem to be an immensely powerful faction. They will think nothing of threatening to bring down members of Italy's government to keep themselves where they are. And they won't be gentle with any Five Star Movement mayor.
Who will be the next Mayor of Rome to be kicked out? We'll have to wait and see.
In the meantime, the so-called dream team will run the Eternal City. This is just as well because the upcoming Roman Catholic church Jubilee is likely to be a jamboree for the corrupt who will, no doubt, be seeking truckloads of indulgences.
The ructions rocking Rome are far from over.