Anti-Chinese feeling in my area of Milan appears to be running a little higher than usual. Someone seems to be getting some kind of warped pleasure out of scribbling 'Cinesi merda' ('Chinese shit' is the translation) on the walls alongside Chinese run businesses in Via Paolo Sarpi and its immediate vicinity here in Milan.
Oddly enough, the Chinese residents of the area have not taken to writing 'Italiani merda' on the walls in the area, or have they? Well, I don't really know. So, I wondered, how do you write 'Italiani merda' in Chinese.
Well, out of sheer curiosity I asked the bar staff of Chinese origin in a bar I pop into on Sundays for a quick coffee to write 'Italiani merda' in Chinese. These people chuckled a bit at my request, smiled, and then obliged, with one of them writing the offending words on a paper napkin.
Ah, I thought, now I'll know if the Chinese are getting their own back. Except for the fact that I discovered, about two minutes later, that I could not even work out which way was the right way up for this group of two, what I assumed to be, words. I don't even know whether the writing was a translation of the offending words, or a Chinese equivalent, to be honest. The writing could have read 'Who is this idiot asking such a stupid question', or worse, for all I knew.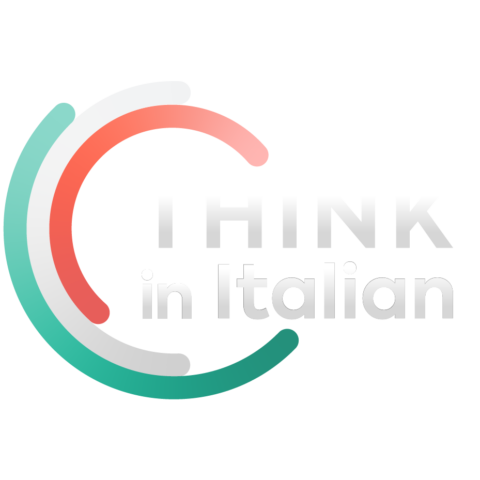 Stop reading, start speaking
Stop translating in your head and start speaking Italian for real with the only audio course that prompt you to speak.
This rather pointless act of abject curiosity has brought me to two conclusions.
First, it really would be pointless for the Chinese to go around scribbling 'Italiani merda' all over the place in Chinese, as the Italians would have no idea they were being insulted.
And, secondly, I doubt whether there are that many graffiti artists in China, as it would take them ages, in their elegantly complex language, to write anything on the walls there, especially seeing as the spray paint cans beloved of those who write all over the place are not the most precise of instruments.  If anyone would care to correct me on the existence of graffiti artists in China, then please do.
PS We went for a Chinese meal in one of the restaurants near us this evening.  And it was very good.  Indeed, the fame of this particular place has even reached as far a field as Genova, or so I discovered from a friend of mine from Genova this evening.