Yes, it's true, I met the president the other day, while I was watching rugby at the 4-4-2 pub here in Milan.
However, as you may have guessed, the president I met was not the famous guy who runs the States from a big white house. Instead this president, one Massimiliano Natale, heads the Italian Touchrugby association, and is involved in the association's informative website 'Mai dire Meta' – 'Never say Try' in English.
Since this sounded interesting, we started chatting and he told me how he and a group of friends got together in 2005 to promote touch rugby as a new sport in Italy. As a result, they created a website and registered the Italian Touchrugby association as a charity. Now they are working on the promotion of the sport in Italy. However, promoting this game will not be all that easy in football mad Italy, but, having said that, there are some indications that football is losing some of its popularity here. Interestingly, Massimiliano is himself an ex-football fan, which is one indication that something is changing. Another sign of change is the participation of the Italian rugby team in international rugby championships, which has proved very popular with Italian TV audiences, thanks in great part to the matches being shown on the Italian La 7 TV channel.
Perhaps it would be true to say that the Italian team's struggle to the top has created a resurgence of interest in Rugby which is something of a minority sport here in Italy. Possibly this resurgence is due to stories of violence at football matches, over-paid players, and various scandals have caused people to find an alternative to the 'beautiful' game. In other words, a sport which is still a sport, and not a thinly disguised international business.
Enter touch rugby or 'touch' as it is known down in Australia, where it is also referred to as touch football, apparently.
But why play touch rugby instead of the traditional form of the game? Well, while rugby is a great game, it is perhaps a wee bit violent for the average person who is not built like a small armoured vehicle, and this aspect of the game most probably puts many people off from trying out the sport. Touch rugby, though, is an essentially non-violent form of rugby. There is no tackling, scrumming, rucking, mauling, lineouts and kicking. It's also a sport which both men and women can play on equal terms, and Massimiliano told me that a number of women do play the game in and around Milan. I like the idea that both men and women can play a sport together, and touch is one of those few sports in which mixed-sex teams are possible.
Have a go
If you would like to have a go at touch, then at the moment Touchrugby organises touch matches in local parks, especially Parco Nord which is on the northern side of Milan and the park in Cernusco sul Naviglio. Both Parco Nord and Cernusco are easily reached by public transport. You can find details of forthcoming events and games in Mai Dire Meta's forum, although the information is currently only in Italian. I shall try to encourage Massimiliano to set up an RSS feed on his site so that subscribers can find out when and where meetings will take place.
Other teams
There are also some other teams springing up, as you can see from the list on the Mai Dire Meta site. The news on the front page indicates that there are also two teams down in Rome.
English is spoken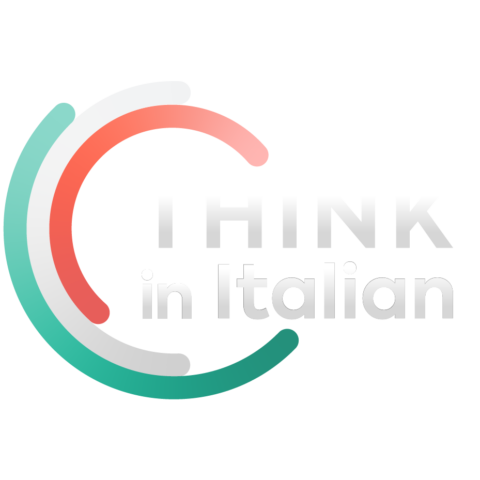 Stop reading, start speaking
Stop translating in your head and start speaking Italian for real with the only audio course that prompt you to speak.
Do not worry if you do not speak Italian, Massimiliano speaks good English and I understand from him that a number of non-Italians are members of the club, including a few Welsh people who live and work over here.
So if you are feeling a little overweight and need a little exercise, or simply fancy meeting some new people and want to have a little fun, get in touch with Touchrugby Italy through the Mai Dire Meta site, or register in the Mai Dire Meta form, ask a few questions (in English!) and find out some more. The non-obligatory Touchrugby membership fee is a whole 10 Euros. For this fee you get insurance cover and the right to play in international tournaments. However, playing a game of touch in the local parks will not cost anything and never will. Players between the ages of 25 to 60 are more than welcome. Mai Dire Meta is also looking for volunteers to help set up touch teams in other areas around Italy, so contact them if you think you may be able to help out.
You may also be interested to hear that on the 11th October, Shane Wilson, an Australian who is the Scottish National Touch rugby team coach, will be over here in Milan. In honour of this occasion, Touchrugby has found somewhere to hold a match in the central Fiera area of Milan. A party is also planned and will most probably take place at the good old 4-4-2 on the same day. See the Mai Dire Meta site and forums for details.
To see some more photos of the players in action and find out more (in Italian), follow these links:
If you would like to see some videos of the teams in action check out this on YouTube .
There are certainly some parallels between touch and the full blown contact sport, indeed, after a game of either version, you will find all the players down at the pub downing more than a few beers!
Photos by Nicola Stornati