If you are expecting me to go on about those signs of spending far too much time sitting in front of my computer, you may be quite relieved to hear that I'm not going to regale you with a mournful tale of what lurks beneath my eyes.
Oh no.  Instead I'm going to tell you about some of the most marvelous and original women's handbags that I've discovered are being produced by an American expat a mere stone's throw from my house in Milan, Italy.  Right under my eyes!
I came across these innovative creations while wandering around a neat little area known as 'La Fabbrica del Vapore' – the Steam Factory, a complex which houses a number of arts enterprises.  Within this complex you will find said American expat, one Lisa Farmer, and her 'portable containers', as she likes to refer to them.
Inspired By Nature
These containers are simply works of art, and the designs are fun and highly original. They have been inspired that most powerful of artists: mother nature.  The textures and the forms of these bags have borrowed the lithe curves of fish and and the fascinating feature of insects.
I do not generally bother writing about fashion, for I do not really know much about it, however, I do love creativity in all of its manifestations and Lisa's bags are the product of one heck of an imagination.  Perhaps her long sojourn in Italy propelled Lisa into creating such original representations of natural forms.  Or maybe the experience she has gained from working with firms such as Mandarina Duck provoked her into producing these artful designs.  I don't know, and it does not really matter.  That these creations exist is enough.
Indeed, these bags are not so much women's' accessories as works of art, pure and simple.  They also provide a demonstration of just what Italy's master craftsmen are capable, for each of these containers is hand made by an Italian expert.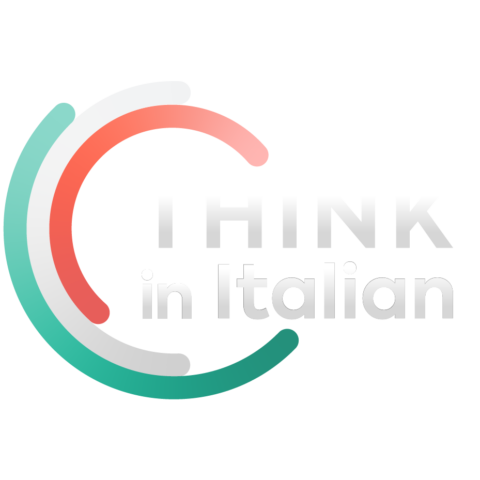 Stop reading, start speaking
Stop translating in your head and start speaking Italian for real with the only audio course that prompt you to speak.
Lisa's collection of art is entitled 'Neither fish, flesh, fowl nor good red herring',  an ironic motto which manages to capture the sense of fun she has embodied in her creations.
Fame Should be Round the Corner
Unsurprisingly Lisa's imaginative creativity has found its way onto the glossy pages of a number of fashion magazines.  What I can't understand is why the likes of Posh Spice and a few Hollywood starlets have not lapped up these glorious accessories.  Well, Posh and Becks are on their way to Milan, so with a little luck Victoria Beckham will get a chance to see Lisa's wonders.
As I mentioned at the start of this post, I met and chatted to Lisa, who kindly devoted a little of her time to this here blogger, who, in all honesty, she did not know from Adam.
I wanted to photograph Lisa and her babies, but she was not too keen on my taking any 'product photos' other than for my own personal consumption.  I was a bit miffed about this to say the least, seeing as these handbags – a noun which simply does not do justice to Lisa's artwork – are extremely photogenic, as you will note from the images I have cunningly sourced from the web.
All I can hope is that Lisa Farmer does not serve Blog from Italy with a 'cease and desist' order, but even if she does, I'm still going to publish a link to her site where more examples of these gorgeous 'portable containers' may be viewed.  Read on to find that link.
Christmas is Coming Gentlemen…
Actually, Christmas is a coming, and one of these delightful bags would no doubt be appreciated by that lady in your life, so if any men are reading, and happen to find themselves in Milan on the run up to Christmas, then why not give Lisa a call and go view her heavenly bags?  Here is a telephone number for present hunters to use: +39 02 3655 2186.  As for price, well, they are works of art, and the best never comes cheap.  One of these accessories will cost around €1000.  Still, what price art? And what a gift!  Cheaper than most diamond rings too, and much more original.
Go See the Bags!
Luckily, although I don't seem to be able to link directly to Lisa's gallery page, the route to the online images of these marvels is not tortuous.  When you are on Lisafarmer.com, simply click on 'Collection' and feast your eyes on all her handbaggy goodness.  It's worth the click, I assure you.  And they are much nicer to look at than the bags under my eyes!