"Nothing new", commented my Italian other half after having seen a few minutes of Italian writer Roberto Saviano illustrating the power and influence the camorra has on modern day Italy.
Fabio Fazio, who presents the down to earth RAI 3 television chat show 'Che Tempo fa?'; 'What's the weather going to be like?' – is an approximate translation in English; decided to devote two hours to Gomorrah writer Roberto Saviano.
The first part of the broadcast involved Saviano conducting a presentation which demonstrated how effective the camorra mafia is at manipulating the truth.  He showed how the camorra controls the press within its Neapolitan dominion, and uses its press mouthpiece to paint a bleak picture of those opposing it, showing them to be either no better than the camorra or to be people who just don't understand.  Or the press is used to extol the virtues of mafia bosses.  In the UK the Sun tabloid raves on about Becks, in southern Italy, the local rags report on the sexual prowess of mafia bosses.
Meanwhile, the killing, extortion and destruction of the environment continues.  Nothing new in Italy.
To all intents and purposes though, writing camorra mafia exposé Gomorrah has cost Roberto Saviano his life.
Saviano's Death Sentence
Now, Saviano has to live under permanent round the clock guard seeing as the camorra is after his blood.  Saviano said he has to change houses regularly, both in Italy, and when he ventures abroad.  It is almost as if he has become Italy's most wanted man, except for the fact that he has committed no crime.  Well, not in my eyes.  In the eyes of others, those, for example, who make millions illicitly, Saviano has committed a serious offence.  The offence is that of drawing attention to the existence and activity of a criminal organisation.  And for this 'crime' Saviano has been condemned to death.
Yet, Saviano does appear to have stirred Italy's powers that be into actually clamping down on camorra activities, for the moment, at least.
Coincidence?
Prior to the launch of Saviano's book on the camorra mafia, not much was heard on the news here about arrests taking place.  Now though, camorra related arrests and asset seizures have been making prime time news regularly.  Pure coincidence?
It is almost as though Saviano has provoked the Italian authorities into action.  Without his book not a fat lot would have been done, as usual.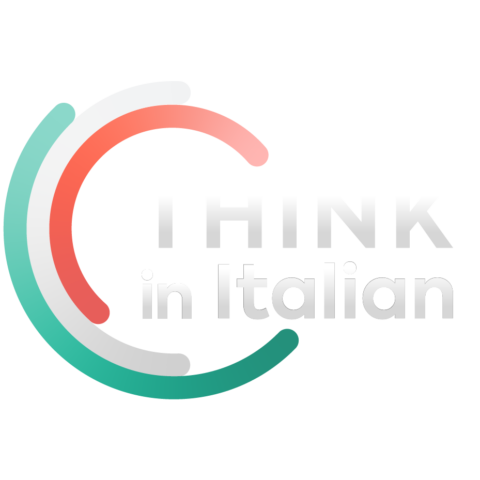 Stop reading, start speaking
Stop translating in your head and start speaking Italian for real with the only audio course that prompt you to speak.
You tend to get the impression that the mafia in Italy is accepted as being a normal, if at times slightly distasteful, aspect of Italian life.  And it is this opinion, one suspects, which frustrates Saviano.
Don Peppe Diana – Lest We Forget
Yet there are Italians who do not appreciate what is happening.
Recently the 19 March anniversary of the murder of an Italian priest who dared to speak out against the camorra, Don Peppe Diana, was commemorated by 150,000 Italians who know that 'nothing new' means 'nothing has changed for the better'.  Roberto Saviano participated in the commemoration by reading sections from his book.
The event, and Saviano's presence, reached the front page of the Spanish El Pais newspaper, I discovered from Fabio Fazio's chat show, whereas major Italian newspapers La Repubblica and Corriere della Sera consigned this news to page twenty something.  Understandable, for it was, after all, 'nothing new' here in the Living Museum.  The Italian press and quite a number of Italians might well have a point, for Italian history is littered with the 'executions' of those, journalists, judges, etc condemned to death for having spoken out against the activities of the mafia.
If you can read Italian, then the DA CASAL DI PRINCIPE A NAPOLI, PASSANDO DA SCAMPIA post on the Libera Novara blog conveys the emotion of a march which was held on the 19 March 2009 to commemorate the death of courageous Roman Catholic priest Don Peppe Diana.
Saviano is Hated at Home
Down in Saviano's homeland, Naples and its surrounding area, you might expect him to be something of a hero.  But no.  Not at all.  He is hated for having rocked the boat by writing Gomorrah – even by the young people in the area, a few of whom were interviewed on Fazio's program.  The mafia, you see, is the only organisation which provides these people with a form of hope for the future.  Such is the grip which this supposedly criminal organisation exerts on the populace within its kingdom.  Frightening, it is.  Remember, we are talking about Italy – a country in the heart of 'civilised' Europe.
The Roman Catholic Church Twiddles it Thumbs
You might expect that the Rome based Roman Catholic Church, those champions of moral right, would speak out.  After all, it tries to convince us that the young people of this world represent hope for a better future.  But no, for some reason, the RC Church, which is not averse to meddling in Italian affairs, keeps mum.  Actually, that the Roman Catholic Church should speak out and speak up against the mafia was a point made by another priest at the Don Peppe Diana commemorations.
The Mafia Does More than the Italian Government

At the end of the day though, the camorra and Italy's other mafia groups; it could be argued, and would be by some; do much more for sections of Italy's population than the Italian government has ever done, which is why they continue to exist.
That Italy's rag-tag bunch of revolving governments have not really done an awful lot for Italy really is 'nothing new'.  Boiling everything down, this is perhaps the point that Roberto Saviano is trying to make.  Indeed, Saviano stated that Italy's politicians are afraid of the camorra – Saviano: "La politica ha paura di affrontare la camorra"– "The politicians are afraid to confront the camorra.", in Italian on the Panorama Blog.
It takes courage to speak out against the mafia, and the majority of Italian politicians simply do not have that courage, unlike non-politician Saviano.  But then not many of us would live peacefully with the thought of a mafia death sentence hanging over our heads.
Yes, I found Saviano's report, for that is what it was, moving.  It is just as well that people like him exist in Italy, even if what he says is 'nothing new'.