The story so far…
Italy Chronicles supremo Alex Roe bestows €50 on me with orders to sample and write about Italian wine – and a lot of it.
Seven bottles of cheap, cheerful – and generally not bad at all – Italian supermarket wine later (and €21 out of my budget), left me with the task of using what was left to buy and try a single example of something exceptionally good.
Which funnily enough wasn't as straightforward as you'd think.
I've had a good moan – several good moans actually – about how supermarkets round here will sell you any Italian wine you want, provided it's Abruzzese.
Yes, there'll be the odd token bot of Barolo, Valpolicella and Chianti, (you can forget about whites though), and while this aggressive policy of 'local wine is good wine' is commendable, it's extraordinarily restrictive.
Again, I've mentioned before that the very good, nationally-stocked, local enoteca closed a couple of years back because locals didn't actually want anything other than regional wine and much as I hate to sound lazy, I truly didn't fancy the 2-hr round trip to Pescara, where I know of at least one fancy wine shop.
A Little Deviation To Pescara…
Talking of Pescara, there's a lovely, broad boulevard – the Corso Umberto – lined with cafes and smart shops, that sweeps down the kilometer or so from the station to the sea.
This used to be a pedestrian-only sanctuary in Pescara's usually gridlocked streets until the city's new incumbent Mayor recently decided to open it up to traffic.
Uproar. And, unusually for Italy, unanimous uproar.
So a little back-tracking ensued. But because the demands of saving face outweigh those of admitting you've screwed-up, traffic is still allowed into the Corso Umberto. But there are now cameras at either end and unless you've got (and of course paid for) an access permit, you'll get fined if you drive there.
Anyway…
Wine…
So – What Does €30 Buy You ?
When we're talking about a bottle in the €30-odd price range, with the way of the wine world being what it is, you'll get maybe two or three rungs up the Barolo and its Piedmont cousins ladder; ditto Chianti and other top-class Tuscan Sangiovese variants; and ditto again Valpolicella Recioto and Amarone.
But sadly, if I'd wanted to try the best of these, I'd have had to at least double my budget. Or rather, Alex's.
I toyed with the idea of introducing you to a wine from Molise, the tiny region sandwiched between Abruzzo and Puglia. Its best winery is Di Majo Norante, whose best red is Don Luigi Riserva, which retails at around €25.
But this is a wine made from the Montepulciano grape and although really good, not wildly different from the wine produced a few miles up the road in my neck of the Italian woods.
So instead, say hello to a wine I've mentioned before, but not blogged here. Taurasi from Campania.
Taurasi is made from the Aglianico grape and was the first – and so far only – Aglianico wine to achieve DOCG status.
Aglianico is as old a variety as you'll find nowadays, grown by the Greeks and now very much a southern Italy grape variety which needs long, hot, dry summers to produce its best wine.
A Wine Worth The Effort…
It's also not a a grape that produces easily-accessible wine. When it's young, it's tough, tannic and almost undrinkable. But well-made and carefully aged, the wine is transformed into something not too far short of even the finest Barolo.
The bottle I bought is a Taurasi 'Radici' 2007 from the Mastroberardino winery, weighing-in at a hefty 14% ABV and costing €25.90. An average retail price for this bottle in the USA seems to be around the $50-$60 mark. Couldn't find it on any UK list (though that of course doesn't mean it's not stocked by anybody). FYI, Robert Parker scored this particular wine 94/100.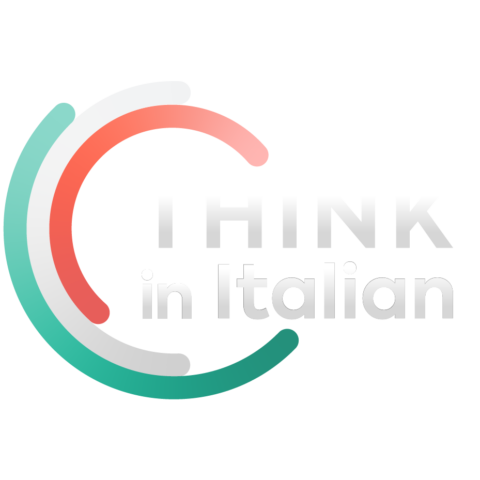 Stop reading, start speaking
Stop translating in your head and start speaking Italian for real with the only audio course that prompt you to speak.
The Mastroberardino winery, dating back to the 1870s, more than any other in Campania is responsible for developing and popularising Taurasi (and the region's two DOCG whites Greco di Tufo and Fiano di Avellino).
The winery's work extends far beyond simple wine-making, to the extent that they're heavily involved in replanting the original vineyards of Pompeii, destroyed by the eruption of Vesuvius in 79AD, with original grape varieties – and then using these to make wine in a 79AD style.
More commercially, they produce four ascending versions of Taurasi – all made from 100% Aglianico. 'Radici' – 'roots' – is fourth in this order, behind (more costly) variants from older vineyards and/or given slightly longer ageing.
The 2007 was an excellent vintage for Taurasi, with this particular wine aged for two years in wood and then given a further two years in bottle before release.
So this will have emerged into the world around 2011/12 – and who knows what adventures it'll have had since ? I came across it, standing upright (not a good sign); in the window (also not great); of a modest enoteca in Lanciano.
I handed over Alex's money with fingers crossed…
As I do with pretty much every red wine I buy, I'd decanted this a couple of hours before drinking. Just as well as it turned out, as there was a small degree of residue in the bottle.
I know decanting is an issue that divides opinions. For me, as regards older, better reds, it's a no-brainer. And while it might sound incredibly pretentious to pour a bottle of plonk into a jug, it certainly won't come to any harm and I genuinely do think the end result is better.
And indeed the first impression of this wine was that it was a little 'closed' and really did need an hour or so to unwind.
The colour was a deep garnet in the glass and the initial scent was a mixture of mushrooms and newly-turned earth overlaying red berry fruit.
That carried over into the initial taste. Still quite tannic and even austere, but softened by a distinct hit of mulberry and red plum, with notes of bitter chocolate emerging in a very, very long finish.
We paired this with a char-grilled Bistecca Fiorentina – OK, not the real-deal Chianina, but a BF-style cut from locally-produced meat – which went together just perfectly.
As indeed did a following wedge of Tuscan Pecorino cheese.
But not being greedy, there were still a couple of glasses of Taurasi left in the jug next day, which made for very interesting drinking, as 24 hours had considerably softened the wine, resulting in a sweeter, richer, rounder finish that I much preferred.
To be honest, I'd been just a tad disappointed by the original tasting, because although it was undeniably apparent that here was a very fine wine, it wasn't especially approachable.
But a day later, it really blew me away. A delicious and multi-faceted wine of power and complexity. So I guess the lesson to be learned if you come across a bottle is quite literally open it a day before you intend drinking it – or put it away for a couple more years and see what develops.
And I suppose too, that when dealing with fine wine, you need to adopt a slightly different set of critical criteria than you would when tasting an everyday variety.
The former aren't necessarily as immediately upfront and obvious as the latter and you do need a little patience for the various subtleties and nuances to reveal themselves.
But a real treat and a terrific tasting experience – and thanks again to Alex for allowing it all to happen.
Next time – back to reality!
By David Brenner
In 2007, after a lengthy career as a television broadcast journalist in the UK – latterly with BBC World – David, his wife Pauline and their three cats moved to Abruzzo , where they now run Villasfor2, providing three holiday rental villas just for couples. Wine lovers who go stay with David, will be able to have long, interesting chats with him about Italy's many wonderful wines. If you are not a wine buff, David may well end up converting you!
In addition to his passion for discovering and promoting Italian wine, David's regular AboutAbruzzo blog charts daily life in this little-known region of Italy.
Why not send David Italian wines for him to review? He can also run tasting sessions with his guests and write about his findings either on Italy Chronicles or on his own blog.