Let's Start With A History Lesson – The third Thursday in November. The day Beaujolais Nouveau is released in France and immediately catapulted round the world.
Beaujolais Nouveau. If you're a Brit of a certain age, you won't need much reminding about the legendary Beaujolais Races of the 70's and 80's, when with a fine disregard for life, limb and speed limits, bottles of BeaujNouv were released on the stroke of midnight and whipped across the Channel in time for breakfast.
Wine for breakfast ? Nobody batted an eyelid. (Aside from which, BeaujNouv wasn't actually that bad with a Full English.)
Happy days…
BeaujNouv's popularity eventually tapered off when some spoilsport stuffed a couple of bots into a Harrier jump-jet and had them in London in time for a late nightcap –  which made further Beaujolais Races a bit pointless.
And, whisper it, the Gamay grape from which Beaujolais is made, while ageing splendidly in the form of Moulin a' Vent – one of my absolute favourite French wines – is only so-so after roughly ten minutes in the bottle.
Alcoholic grape juice. With – as one wine writer memorably decided – hints of bubblegum.
The 2014 Prediction – It's Not Going To Be Good…
I'd imagine that autumn sees the release of new season wine in all the major wine-producing areas of the world.
Here in Italy, the arrival of Vino Novello is big – and getting bigger.
But the portents for Italy's 2014 Vino Novello weren't especially encouraging.
The bad weather that's bedevilled the entire country throughout the year and virtually wiped out the entire olive crop also resulted in the smallest grape harvest since 1950.
Most growers cut their losses and harvested early, before the weather provided one last cruel twist with near-perfect conditions during September and October, when grape-picking would normally have taken place.
But one little straw to clutch. While nothing much can be done to rescue a bad olive crop – and this year's was decimated by a double-whammy of weather and disease – the skill of a wine-maker can produce a surprisingly good result from indifferent grapes.
We lived in hope.
Take A Swig And Hope You Like It
Bearing in mind that practically every wine-producing region of Italy will field examples of Vino Novello – some of which in such small quantities, it'll never leave the production  area – the tasting choice available to me here in Abruzzo was still wide enough for practicality to prevail.
Much as I'd like to, time and money – (because don't forget, I buy what I write about) – restricted my choice to a tiny representative sample:
Terre di Chieti from Abruzzo. (Montepulciano D'Abruzzo grapes – but made in such a (speedy) way that to actually call the resulting wine Montepulciano D'Abruzzo would fall foul of Italy's labelling laws).
Primitivo Salento Novello from Puglia.
and Corvonovello14 from Sicily, a wine without the remotest clue on the label as to grape variety, but probably Nero d'Avola – the island's widest-grown red wine grape.
Nothing from Tuscany ? No. By some distance the worst Vino Novello I've ever tasted – still fizzing away merrily, which showed it hadn't finished turning from grape juice into wine when it was bottled – came from Tuscany and has rather put me off.
And nothing from Piedmont ? No – but not by choice. Firstly, I'm not sure whether the region's trademark Nebbiolo grape actually lends itself to Vino Novello. Secondly, for whatever reason, I don't recall ever seeing any down in this part of Italy. I'm sure the region produces some Vino Novello – if you're in Piedmont, please write and tell me more !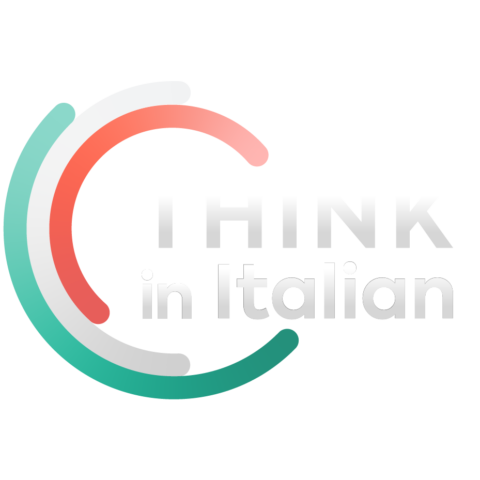 Stop reading, start speaking
Stop translating in your head and start speaking Italian for real with the only audio course that prompt you to speak.
And no Vino Novello Bianco ? A really interesting question ! I've never seen any in Italy – or France – which means that for whatever reason, either none is made at all; or made in such tiny quantities that it remains a well-guarded local secret.
Bearing in mind that white wine production isn't exactly the slowest process and the resulting wine sells itself on its freshness and vitality – and that generally speaking, white wine grapes tend to ripen before red ones – you'd think that white Vino Novello would be a no-brainer.
But apparently not.
Who knows why ? Again, if you know the answer – or have any theories ! – do please share them.
Couple more observations before we get down to a little tasting. Vino Novello seems to be made in such small quantities, that – (aside maybe from Beaujolais) – you're unlikely to come across it outside Italy. (But then again – who knows ?)
On the other hand, if you're in Italy during November – lucky you, because you'll come across a huge variety of Fairs and Festivals celebrating not only the arrival of Vino Novello, but the arrival too of newly-pressed olive oil and of roast chestnuts.
And the price…Bearing in mind that bottles of highly drinkable, local DOC red wine can be found throughout Italy for €3-4, why does Vino Novello cost at least 50% more ? Answers on a postcard please…
Oh – one final catch-all caveat when it comes to Vino Novello. Don't judge it by the same standards you'd apply to 'regular' wine. At most, only eight weeks will have passed between vine and bottle – sometimes a lot less – so don't go looking for great depth and long finishes.
What we're looking for is clean, juicy, fresh fruit. The more the better. A little refreshing acidity is good. Any traces of bitterness or tannins isn't. Watch out too for any off-smells when you open the bottle or take a sniff of what's in the glass.
Starting with a wine from around 20 kilometres from me, the Vino Novello from southern Abruzzo's Cantina Tollo is reliably excellent. The 2014's no exception. A light ruby red, there's a faint scent of violets in the glass, but a massive explosion of delicious sweet red cherry on the tongue, backed up with just the tiniest hit of acidity. Quite a good medium-length finish too leaves you with traces of plum and almonds. This is about as representative a Vino Novello as you'll find. Tasty; at 12%, just the right strength for a wine of this type; light; vice-free; and highly drinkable. A well-made and very nice wine.
The Primitivo Salento from Puglia's Feudo Monaci is a little weightier. If you know your wine, you'll know that the Primitivo grape is one-and-the-same as the much-loved Zinfandel, so if you like one – you're guaranteed to like the other. A darker garnet red than the Abruzzo wine, with bramble fruit and a (pleasant !) touch of the farmyard in the glass. The woodland fruit continues in the taste, with a surprising touch of vanilla too. (Surprising because this wine won't have got anywhere near a barrel in the production process). Again, nice acidity, but maybe with not as long a finish as the Montepulciano. Top notch !
The Corvo winery's Nero d'Avola (I think) from Sicily is the darkest red of this trio. It's also the richest and most interesting. And completely atypical of a Vino Novello. The Montepulciano and Primitivo are what you'd expect: one dimensional (in the nicest possible way); upfront; tasty; soft and quaffable. The Corvonovello14 goes a lot deeper. In the glass, you'll get dark, bitter chocolate with dried fruit, woodsmoke and black treacle. Take a sip and there's a long, long sweetness; prune; maybe a touch of coffee. (You'll gather at this point I have a glass in one hand and a keyboard in the other…).  And an extremely lengthy finish for a Vino Novello too. Bitter chocolate again, undercut with mint and cassis. Incredibly classy – but a real surprise to find this only weighs in at a comparatively lightweight 11.5%. Normally, this might result in a wine that's a bit thin – but most definitely not in this case.  A seriously good wine.
I'm not going to award Robert Parker-style marks out of 100 for these wines, (a practice I loathe with a passion), but lucky, lucky me that I now have three exceptionally good bottles to finish and enjoy.
The Sicilian Corvonovello14 the clear winner for me and nothing much to choose between the offerings from Abruzzo and Puglia. Both are excellent – and in their way, much more representative of typical Vino Novello than the winner of this little unscientific taste test
On this evidence, maybe there's hope for the troubled 2014 vintage after all.
Fingers crossed…
By David Brenner
In 2007, after a lengthy career as a television broadcast journalist in the UK – latterly with BBC World – David, his wife Pauline and their three cats moved to Abruzzo , where they now run Villasfor2, providing three holiday rental villas just for couples. Wine lovers who go stay with David, will be able to have long, interesting chats with him about Italy's many wonderful wines. If you are not a wine buff, David may well end up converting you!
In addition to his passion for discovering and promoting Italian wine, David's regular AboutAbruzzo blog charts daily life in this little-known region of Italy.
Why not send David Italian wines for him to review? He can also run tasting sessions with his guests and write about his findings either on Italy Chronicles or on his own blog.