In a country as beautiful as Italy, you would think that there would be a minster for tourism.  However, there is not.  This, though, is about to change, with Berlusconi soon to appoint one almost-as-beautiful-as-Italy Michela Vittoria Brambilla to this very position.
So, who is Michela Vittoria Brambilla?  Well, she is famous for having red hair, long legs and for being the daughter of an Italian steel magnate.  She also purports to having a love of animals, has a degree in philosophy and literature, and is a former Miss Italia, as well as having been a TV reporter on Mediaset, one of Berlusconi's many television channels.
Ms Brambilla was talent spotted by Berlusconi himself, and there have even been rumours floating around that she could take over from the tanned one himself.  Like to know a little more?  Then read on.
Ardent Berlusconi Fan
An ardent Berlusconi fan for a good few years, she apparently founded a group known as 'Circoli della Libertà' – 'Liberty Circles', a political movement allied to Berlusconi's former party Forza Italia.  When Silvio founded the 'Popolo Della Libertà' party, Brambilla and her  'Liberty Circles' dutifully jumped ship and went along with Berlusconi's latest bandwagon.
Trying to establish just how many of Michela Vittoria Brambilla's 'Circoli della Libertà' groups exist has proven difficult, and no one seems to know just how many people belong to them in Italy.  Left Leaning Italian newspaper La Repubblica ran an article on  'Circoli della Libertà' (link below), and discovered just how difficult it was to contact the supposed organisers of the Turin branch.  To form one of these groups, and in order for it to be officially recognised, a quorum of ten members is required.
It is no real secret that Berlusconi wanted to use  'Circoli della Libertà' groups to attempt to lift the tired old face of Italian politics.  Having the attractive face of Michela Vittoria Brambilla mixed in would also tart up the politicians image a little too.  After all, flooding Italian television screens with busty, leggy ladies did wonders for Berlusconi's television channels' audience share.  So why not try the same in the political arena?
37 year old Michela Vittoria Brambilla, or 'La rossa', or simply MVB, as she is variously known, was also the president for around 5 years of the young entrepreneurs section of Italy's General Confederation of Trade, Tourism, Services and SMEs, or ConfCommercio, as it is referred to in Italy.
In addition, Brambilla helped her steel magnate daddy get a luxury food business off the ground – with some success, by all accounts.  In 2006, she decided to move into politics full time, and ended up as an under secretary for tourism  in Silvio Berlusconi's current government.
One of her contributions towards Italy's tourism industry so far has been a campaign promoting responsible tourism, which seems to be an attempt to dissuade Italians from sex-tourism.  Italy, according to EU figures, is one of the countries which generates the highest number of sex-tourists in Europe.
Other tourism related projects of Ms Brambilla's include promoting luxury hotels with casinos in Italy, as well as trying to restart tourism in Italy's notoriously complex south.
With regard to promoting Italy as a tourist destination, Brambilla has been saying that more needs to be done to encourage people to come to Italy.  In a series of press clippings on her web site, she mentions more publicity and more coordination with regard to the promotion of Italy.
Marco Ferrari, creator of the Ning 'The Italian Connection' Social Network dedicated to all things Italian, would be one of the first to agree that Italy needs to take a much more coordinated approach to tourism.  He states that there has been no joint effort on this front in Italy for over 15 years.  No wonder Italy's popularity as a holiday spot is slipping – see my Rusting Italian Tourism post.
Skeletons in the Brambilla Closet
For someone who claims to be an animal lover, it might come as something of a surprise to learn that in 2007 a kennel of which Brambilla was director came under investigation in connection with its poor state.  Volunteers spread photographs of the conditions and spoke of overcrowding too.
Brambilla, who seems to fit the fiery redhead stereotype quite convincingly, strongly denied that anything was amiss, and claimed that those who complained did so for political reasons.  Still, perhaps animal loving Brambilla, who obtained over 500,000 Euros over a nine year period in funding for the association which looks after destitute animals she heads, should have been a little more careful.  After all, an attack on this line must have been somewhat predictable.
Here is a link to an article in Italian on the kennel affair: Protesta contro il canile di Michela la rossa
She's Leggy and She Knows It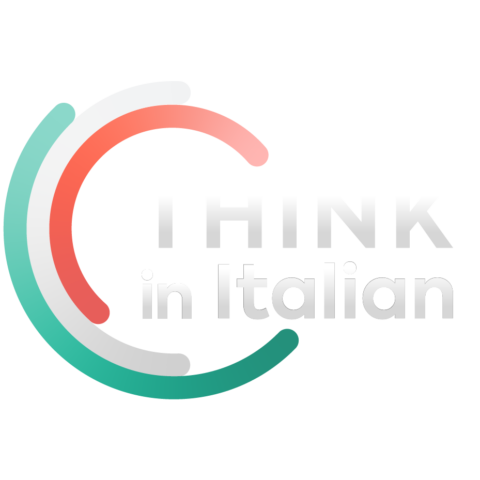 Stop reading, start speaking
Stop translating in your head and start speaking Italian for real with the only audio course that prompt you to speak.
Do a search on the Italian YouTube, and you will come across plenty of videos of Ms Brambilla's legs and stay-up stockings.  She certainly appears to like to use her assets to seduce audiences.  Such flaunting does not seem to have impressed Italian judging by many of the comments of which have been left under the YouTube videos of the oft mini-skirt clad Brambilla.
In other videos, if you can keep your eyes off her legs, you will find that she loves to use her strident voice to talk over the top of others.  This smells a little of the arrogance which besets many of Italy's politicians, and creates the impression that they do not really care too much about the country, or the people, they represent.
She does seem to fawn to Silvio Berlusconi too, and refers to her idol as 'presidente'.
YouTube search results for Michela Brambilla
Still, let's be optimistic and hope that the leggy Ms Brambilla can tart up Italy's image, and prevent the country's tourism industry from rusting away.
UPDATE 12 September 2010
Brambilla Has not Tarted Up Italian Tourism
Italian newspaper and website, Il Fatto Quotidiano, published an article in June 2010 assessing leggy Michela Victoria Brambilla's performance as Italy's Tourism minister – Un sito internet da 8 milioni di euro, l'ultimo spreco del ministro Brambilla – An 8 Million Euro Website – the Latest Waste of Money by Minister Brambilla.  The paper did not paint a great picture.
Brambilla has spent lots and lots of money – nearly 200 million Euros by all accounts, according to Il Fatto Quotidiano, including 8 million Euros on the Italia.it tourism portal site – which nobody likes.  Indeed, nobody is really sure just how the huge sums Brambilla has been spending have been spent.  And Italy's tourism operators, and I know a few, are not at all happy with Brambilla's promotion of Italian tourism, or rather, lack of it.
The impression the work of Ms Brambilla gives is that she does not know too much about promoting tourism to Italy and what she does do tends to promote tourism within Italy – ignoring, for reasons unknown, huge and growing markets such as those of Russia and China.
It looks as if Italy desperately needs a minister of tourism who understands tourism better, I'm afraid.  Brambilla, despite her assets, does not seem to have been the woman for the job.
The image of minister Brambilla in this video: Michela Vittoria Brambilla's alleged Fascist Salute Video – had people in Italy wondering whether the lady tourism minister may be a dedicated follower of fascism.  Perhaps she wanted to encourage neo-nazis to holiday in Italy?  No, perish the thought.
—————————————————
For a little more on Ms Brambilla, see this article from the Guardian On-Line: The Forza be with you from 2007.
Here are some other links which might be of interest too:
ConfCommercio – About Us – in English.
Press Clippings in Italian on Michela Brambilla's website from which information on her activities was taken.
On the mysteries of Ms Brambilla's political associations – see this Italian article: Il mistero dei Circoli della Libertà from La Repubblica Turin site.