Last week, Italian artist friend of mine Gaetano Fiore asked me if I would like to attend the opening evening of the Anima Mundi exhibition at the Galleria Zamenhof in Milan.  I'm pleased to say that I went, and aside from learning more about Italy's contemporary art market, I also met some talented artists, and an interesting gallery owner.
I am very pleased to say that artist Gaetano Fiore's work formed part of this art and photography exhibition.  It is wonderful to see him gaining more recognition – which he thoroughly deserves.  Long may it continue.  It would also be excellent for the other artists whose work is on show to obtain more recognition for their talents, so I do hope this exhibition give them a helping hand.
Here's a little more about the artists I met at the Galleria Zamenhof.  Then there is something about one of the owners of the Galleria Zamenhof art gallery in Milan, one Virgilio Patarini, who is himself, an artist. I had a fascinating chat with Patarini about the idiosyncratic Italian art market, more of which, later.
Gaetano Fiore
Fiore is in fine form, as usual, and his colourful work is as appealing as ever. Here is Gaetano along with his some of his work:
Fiore's work is on display in the Zamenhof Art Gallery in Milan, and his artistic endeavours have been favourably received by Italian art critic, Paolo Levi:
I'd quite like Gaetano to experiment with forms other than those of his admittedly intriguing representations of trees.  Not sure I dare suggest this to him though.
Anna Maria Angelini Chiarvetto
Working with a venerable old Nikon 801 camera, which for those of you who are not in the know, uses something called 'film' and not weeny little memory cards, Angelini works with manual settings and likes macro close ups.  As a result of her keen eye and her ability to 'see' light, Chiarvetto's images are a blaze of colour.  A form of photographic abstract, created by the artist exploiting reflections and light, as well as colour. Chiarvetto told me that her images have not been retouched with Photoshop-like software.
Here are some examples of Chiarvetto's work:
And this is Anna Maria Angelini Chiarvetto (centre) in the company of Zamenhof Gallery co-owners Virgilio Patarini and Valentina Carrera:
More of Chiarvetto's work can be seen on her website: Annamaria Chiarvetto
Marco Post Morello
Marco Post Morello was on of the winners of 2009 Man Ray contemporary art photography category prize. Those photographers who worry about that nasty thing called 'noise', might like to hear that Morello find that noise ads to the atmosphere of his captures.  Morello told me that he finds the little cameras which most mobile phones have nowadays create superbly noisy results, which he loves.  Who needs a multi-thousand dollar dSLR, such as the Canon EOS 1 mark IV?!
Here is some of Marco Post Morello's work: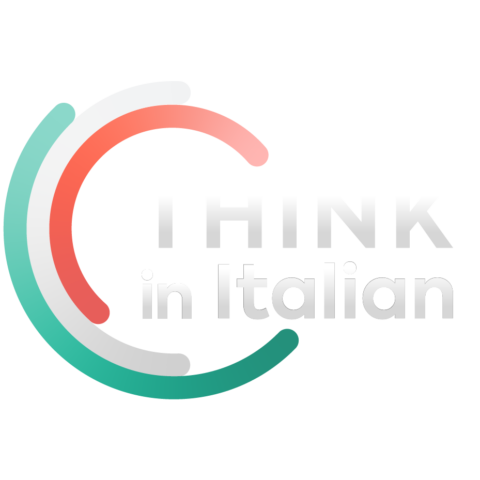 Stop reading, start speaking
Stop translating in your head and start speaking Italian for real with the only audio course that prompt you to speak.
Virgilio Patarini
As well as producing industrial strength gin and tonics, Virgilio Patarini is also an artist. Patarini, who, along with another artist, Valentina Carrera, set up the Anima Mundi exhibition at the Zamenhof gallery in Milan. Patarini is in something of a unique position, in that as a working artist and a gallery owner, he can see both sides of the coin quite clearly.  He knows what it is like to be an artist, and he knows what an artist must do at a commercial level, if he or she is not to fade into obscurity.
As I mentioned at the start of this post, Patarini and I had a chat, from which I learnt Italy is a nation of artists, with virtually every family having some family member or other with an artistic bent.  Whilst the results of the artistic endeavours of all these Italian artists may not all be qualitatively outstanding, Patarini implied, from what he said, Italy does appear to harbour an enormous amount of artistic talent, a few examples of which can be seen here.
In the course of his scouting, Patarini sees something like three thousand artists from all over Italy each year, so he can claim to know something about how the art market in Italy works.
Segmented Italian Art Market
I discovered from Patarini that the Italian art market tends to be rather segmented, in that what sells in Rome, will not always do as well in Milan, and vice versa.  A similar situation exists between other Italian cities too – what will do well in Florence, may not go down as well in Rome, or Milan. The situation is not that clear cut though, as while Rome is not always open to art from northern Italy, the city has had an eternal love of the work of international artists.
Oddly enough, if the work of an artist from outside Italy is given a positive review at international level, he or she will do well in Rome.  If, however, an Italian artist has not been lucky enough to have received the seal of approval of a major critic at international level, his or her work is unlikely to prove popular in Rome, let alone Italy.  It's almost as if Italian artists need to be discovered at an international level before they can attain any degree of success in their home land – which is something I have been told before.  Very strange, even if this somewhat surprising situation may well mean there is a lot of talent in Italy simply waiting to be discovered.  International art critics should, perhaps, spend long summer breaks in Italy.  Scouting for art is not such a bad excuse to use for a trip to Italy, now is it?
As a matter of interest, Patarini told me that contemporary art is very popular with collectors in the Venice region of Italy.
The Abstract North and the Figurative South
It's not just Italy's north not liking art work from its south, there is also a huge difference in styles.  In fact, the difference in styles may explain why work from northern Italy is not appreciated in the lands to the south of Rome. So what is this difference?
Well, according to Patarini, artists from south Italy, tend to focus on more traditional figurative art work.  Art with a religious theme is also more popular in Italy's south.  As a general rule, works of abstract art, with the exception of Naples, do not tend to be as popular as figurative items in Italy's south.  Indeed, Patarini has found very few artists from the south of Italy whose work fits in with the more abstract tone of the Zamenhof. Indeed, he has the work of only two or three Roman artists on his books.  As a matter of interest, Patarini did tell me that the La Marche region of Italy hides some notable talent.
It was fascinating to hear about the idiosyncrasies of the Italian contemporary art market from Virgilio Patarini.
Few Foreign Clients
Artists, of course, need buyers.
In the Zamenhof's case, most of those who purchase work on display at this Milan art gallery tend to be Italians.
Patarini does have some non-Italian patrons, but for the most part, these are non-Italians living in Italy.  Foreign buyers at the Zamenhof are rare fish it seems.  This is a little surprising, but could have something to do with the fact that the Zamenhof gallery is not situated within on of those areas of Milan which is known for art galleries, such as the Brera area of Milan.  The Zamenhof is not too far from the Naviglio – canal – area of Milan, and can be reached quite easily from the centre of the city by number 3 tram, which can be caught in Via Torino.
Visit the Zamenhof Art Gallery in Milan
The Anima Mundi exhibition at the Galleria Zamenhof, which is in via Zamenhof, at number 11, and runs until the 11 July 2010.  If you find yourself in Milan, and have some time on your hands, go take a look.  The Anima Mundi exhibition Zamenhof is open from 3pm to 7pm, Tuesday to Sunday.  Entrance is free.  The Zamenhof opened in May 2008, and works with Italian art critic Paolo Levi, amongst others.

Click on the Google Map here to find out where the Galleria Zamenhof is in Milan.
Happy art hunting!
All photographs by Alex Roe.