Those who hail from my homeland may think that the humble leek belongs in that small corner of the UK dominated by sheep and male voice choirs – namely Wales.
Well, it may surprise you to know that leeks are quite well known in Italy too, and professional chef Judith from Think on It tells me that in a very quick and simple pasta, dish leeks go down very well with pecorino cheese.  Yes, Judith is again out to prove to me, and any other doubting Thomases and Tomasinas out there that slow food can be fast.
This dish was apparently Art Skinner of Art and Barb Live in Italy's favourite Italian dish, until he discovered
Insalata Siciliana with cous cous, that is.
Here's the low down from Judith on what you will need and how to put it all together:
Penne ai Porri (Leeks) e Pecorino
What you will need:
1/2 cup thinly sliced leek
1 Tablespoon olive oil
a pinch of red pepper flakes, large or small depending on whether yours are HOT or hot
2 Tablespoons heavy cream
1+ ounce (30+ g) medium pecorino cheese, grated coarsely:
Note that medium pecorino cheese does not mean fresh pecorino nor one of the very fancy really mature ones, but just a normal sort of pecorino.  Judith does not recommend the pecorino romano variety she's found State side either, and suggests you go somewhere they will let you sample the pecorino on offer so you can choose one with some body and a little 'butteriness'.
Preparation:
Begin by putting on a big pan of  the pasta water on to boil.
Slice the leeks to about 1/8″ thick– that's really thin.
Heat a heavy frying pan big enough to hold the amount of pasta you are cooking, and when it is hot add the oil.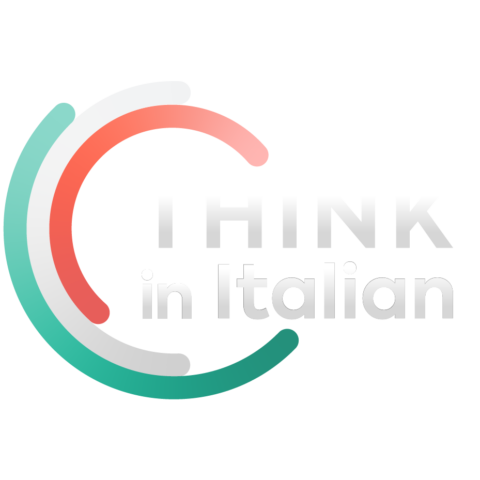 Stop reading, start speaking
Stop translating in your head and start speaking Italian for real with the only audio course that prompt you to speak.
Sauté the leeks, the red pepper and add a bit of salt. By now the pasta water ought to be boiling, so throw in the pasta and a small handful of salt. Try to keep an eye on the pasta.  It's essential that it does not become overcooked.
Once the leeks have been stirred around enough to brown them a little, add the cream, which will become quite thick very quickly.  To obtain the consistency of thin cream, ladle a bit of pasta water into the creamy leaks.  You may need to add a little more water later to keep the cream thin.  Carry out a quick salt check too.
Now you should ensure that the pasta is done just to chewy, which means it should be just before the al dente
stage.  Al dente pasta is always important, but with cheese sauces it means that the resulting dish will be more appetising.  Note that pasta which is too well-done can actually take on a slimy feel in cheese sauce.  Back to the pasta.
Now, drain the pasta and toss it into the frying pan of sauce.  Sprinkle the grated pecorino over everything and stir around briefly, maybe for half a minute or so.
Serve while smoking hot.  If you like freshly ground black pepper, then by all means add some.
As an accompaniment, Judith suggests a bitter greens salad dressed with a lemon vinaigrette.
——————————–
If you beat me to trying this, then let me know how you found it.  And yes, it's looking as though slow food can indeed be fast.  In addition to this dish, I shall also shortly be eating my own words!
Judith Greenwood, a private chef who works out of Citta di Castello down in Umbria, has been serving up Italian food for over 10 years. She also runs a Discover la cucina italiana: Italian Cookery course, and, aside from her extensive knowledge of Italian cuisine, she can even help you find the best made to measure clothes in her part of Italy.
Penne pasta photo by Amanky. Leeks photo by Amortize