For Italians, Mexico is quite a popular holiday destination.  As a result of this popularity, the swine flu ('febbre suina' in Italian) outbreak which is sweeping Mexico at the moment, has garnered the attention of Italy's media.
Health officials have already been on television stating that those eating pork are in no danger, but sales of pork based products will no doubt fall until the swine flu problem in Mexico ends.  In the meantime, many of Italy's producers of hams and salamis must be worried.  We are in the middle of an international economic crisis already, and the Mexican situation will compound the problem for producers of pork based products.
Suspected cases of swine flu are already being reported in Italy.  However, so far, none have proved positive.  But Italians will be returning from holidays in Mexico, if they have not done so already.
The Italian government is taking the possibility of a pandemic seriously.
Swine Flu Sooner or Later
It is probably only a matter of time before a genuine case of swine flu comes to light in Italy, most probably as a result of Italians returning from holidays in Mexico.
The Italian authorities have given assurances that they possess enough of the drugs needed to treat the illness, and to allay fears, have stated that this form of influenza is treatable if caught in time.
UPDATE: 29th April, 2009: 10 million doses of the drug Zanamivir (Relenza) and 60 thousand doses of the drug Oseltamivir (Tamiflu) are available in Italy. In addition, around 30 million doses of Tamiflu are available in powder form, and can me turned into capsules, should the need arise.
Seeing as Italy has an, official, population of around 60 million people, it does look as though it has enough medicine to treat a widespread outbreak of swine flue, should one occur.
Update ends.
UPDATE: 2nd May, 2009: First confirmed case of Swine Flu in Italy .  50 year old man in Massa in Tuscany on the border with Liguria who recently returned from Mexico – successfully treated and recovering.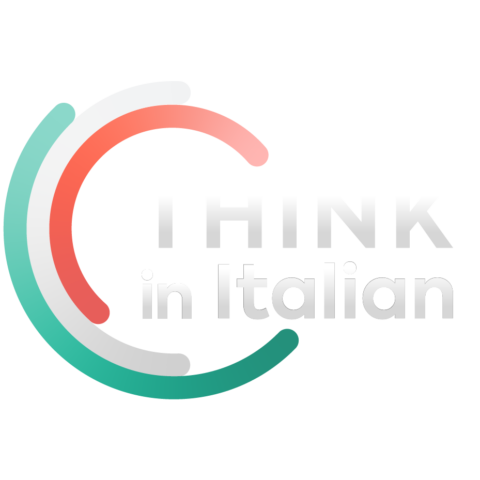 Stop reading, start speaking
Stop translating in your head and start speaking Italian for real with the only audio course that prompt you to speak.
Italian medical officials are describing the virus as being highly contagious, but not aggressive.

Crisis Unit Formed
To deal with any potential swine flu emergency in Italy several measures have been put into place by the Italian government.  These measures include a crisis unit.  And from tomorrow Italy's ministero del Lavoro, Salute e Politiche sociali – ministry for Work, Health, and Social Policy – will be issuing twice daily press releases, at midday and at 6pm to help update the population of Italy on the swine flu situation and the possibility of a pandemic.
Help Line Operating
A telephone help line, which people can ring to ask for information on the swine flu situation, has been set up, and its 8 lines will be taking calls from 8 am to 8 pm daily.  The number of this help line, for those resident in Italy, and probably only from fixed telephone lines, 1500.
UPDATE 29th April, 2009: 8,000 calls have already been received by the help line.  Italy's health officials are discussing expanding the capacity of the help lines.
Still no cases of swine flu in Italy.
Update ends.
For more updates on the Swine Flu situation in Italy, please see the More Posts on Similar Subjects section below this post or click on this tag: swine flu
Holidays in Mexico
Those Italian who have vacations in Mexico booked will most likely be cancelling their trips for the immediate future.
Source for part of the above post:  Il Sole 24 Ore Febbre suina, Sacconi: «In Italia 11 casi, tutti negativi» – 28 April, 2009.
Source for 29th April, 2009, update: Italian Health Ministry press release – link to a .rtf text file in Italian:  OLTRE 8000 CHIAMATE AL NUMERO 1500 DEL MINISTERO. NESSUN CASO DI INFLUENZA "SUINA"IN ITALIA RIEPILOGO DELLA SITUAZIONE NAZIONALE E INTERNAZIONALE