It's that time of year,  we're all partied out, we've eaten and drunk our way through the festive season and are starting to think that maybe it's payback time for all those excesses. If struggling with the constant temptations of the Christmas holidays was tough, then the time has come to fight them.
If you're looking for help, then why not take a leaf out of Saint Anthony the Abbot's book, a pious, devil-defeating monk celebrated on 17th January across Abruzzo. But you might also want to do what acclaimed Italian author Niccolo' Ammaniti did in his satirical tragicomedy Let the Games Begin (Che la festa cominci) and that's just let the devil get on with it.  
So, two different stories, one common theme: the devil in disguise.
Vices and virtues: past and present
Italy's patron saint of animals Sant'Antonio Abate is brought to life in Abruzzo in the month of January, the 17th to be precise.  Religious enactments recount how the monk fights the many temptations the devil throws at him.  In Nicola Ammaniti's riotous romp on the other hand, set in Rome,  debauchery and vice drive the drama in a fictional and slightly dystopian world that seems to have a lot in common with contemporary Italy.
Ammaniti, author of I'm Not Scared and Me and You takes a global recession, a satanic cult, a musician, a supermodel, a property tycoon, a "neurotically charming" writer and throws them all together with the cream of Italian high society at "one hell of a party". The result makes for an ironic and very entertaining read that leaves you sighing with relief at the end that it's all over, reassured that the real world will never be that crazy. 
The party…bunga bunga style?
The wild party in Let the Games Begin takes place in Villa Ada, a beautiful park in Rome that the author knows well.  The fictional new owner, Salvatore Chiatti,  has turned it into a safari park where he intends to stage the wildest housewarming party ever that will be "so sumptuous it would be remembered as the biggest, most globally important event to take place in the history of the republic." So, a rich man with inflated ideas holding a mega party in a big house with lots of top models and celebrity hotshots. Sound familiar?
Each to their own demons
The parallels with modern Italy don't stop there. Ammaniti works a juxtaposition of  characters and serial superficiality into the narrative, very much echoing the real transgressions of Italy's ruling political and celebrity classes.  To begin with, we have Salvatore Chiatti, the rags-to-riches property tycoon with a criminal record for tax evasion (although pardoned, imagine that). His aim is to spend as much money as it takes to be remembered as an eccentric millionaire and not a dodgy real-estate dealer. About to stumble into his over-the-top weekend safari is Fabrizio Ciba, a celebrity novelist who is actually more famous for his TV show and his dashing good looks than for anything he has  written.  He oozes sex appeal and sleeps with a different woman on every page.  The reader realizes, however,  that the creased jacket, vespa-driving, ruffled-hair image of a writer he is trying to portray is actually just a farce. He dreams of true recognition and a way out of his "narcissistic spiral of longing and striving".  Only he can't stay sober or keep his pants up long enough to achieve it.  Unbeknownst to him, he is about to cross paths with the Wilde Beasts of Abbadon, a pseudo-satantic cult, aka group of social misfits, looking for fun and friendship and believing that devil-worshipping is the answer. Mantos, their unlucky leader, is determined to prove to his abusive wife that he is not "a cockroach with no balls" and comes up with a crazy publicity stunt cum sacrifice to propel him, once and for all, out of satanic anonymity.
Religious traditions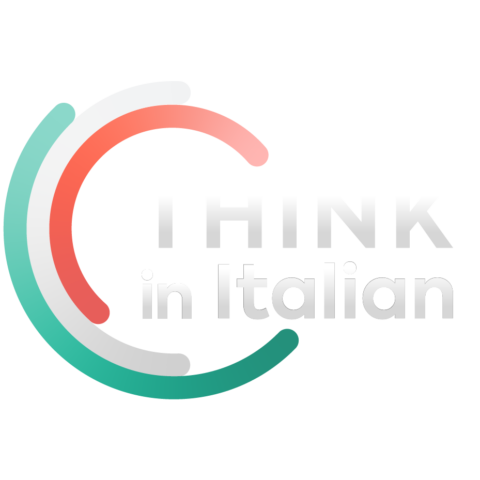 Stop reading, start speaking
Stop translating in your head and start speaking Italian for real with the only audio course that prompt you to speak.
The more saintly Sant'Antonio celebrations take place in normal streets and squares across Abruzzo.  The narrative in this case is part history, part legend, and the participants are no less fired up and ready to celebrate. The 17th of January is, in fact, commonly referred to as the "day of fires", and in some towns, the simple piles of logs are replaced by 10m-high bundles of bound canes. Both are set on fire, some say in a pagan ritual to celebrate the winter solstice. Others claim it's a purification ritual to assure plentiful crops in the months ahead but the fires may also be in recognition of Saint Anthony's fight against the flames of hell. Yet more stories tell of the year 1799 when Fara Filiorum Petri was invaded by the French. Saint Anthony of Abate is said to have appeared from nowhere and the oak trees surrounding the village burst into flames, scaring the soldiers away. In another version, he appeared as a general and forbade the French troops from attacking Fara. The soldiers  ignored the orders and were killed when the nearby oak trees burst into flames.
Whatever the reason, people continue to gather round the fires,  watching the enactments, sharing their stories, and generally making sure that legend is passed on as they sip wine and savour their freshly made sausages (pigs are killed in January too).  And as they celebrate, they are reminded that the devil is always just around the corner.
Lead us not into temptation
While Ammaniti's depiction of a society is "riddled with superficiality and vulgarity",  it is reassuring to see that in real life, the deep historical and anthropological significance of the "Barbuto", the bearded saint, still remains. He may or may not have actually liked animals (a fellow monk once wrote that Anthony actually referred to animals as creatures of the devil).  Nevertheless, he still became one of the main figures in local religious tradition. A man who fought the devil and won.
Unfortunately, in Let the Games Begin not everyone succeeded. Will we??
By Denise Muir
Denise Muir is a Scottish lass who ended up in Abruzzo through no fault of her own. "It was the wine that did it!".
Nevertheless, she stayed and has been living on and off in Italy for 20 years, translating for the media, advertising and publishing industries and running marathons in her spare time.
She recently started a blog about (literary) life in Italy in order to explore in words what she thinks of as her on-off love affair with Il Bel Paese.