According to Friday's edition of new, independent Italian newspaper, Il Fatto Quotidiano, Italy's super prime minister, Silvio Berlusconi, has declared war on just about everyone in Italy.
In view of Berlusconi's declaration of war, it did not come as a great surprise to learn that super Silvio Berlusconi, unlike Barack Obama, was not awarded this year's Nobel Peace Prize.
Under attack from Berlusconi, and his super faithful, are: Italy's constitutional court, Italy's president, Giorgio Napolitano, and whoever else appears to be standing in his path.
Even if most Italians tend find Italian politics something of a bore, I find it super fascinating, much better than any old soap opera.  Its various phases include simmering, bubbling and boiling, and, every so often, simply exploding.
At present things are exploding.  Italy's self-declared superman, Silvio Berlusconi, has been searing many targets with his super laser eyes, and voice.  The trouble is that Italy's superman, is finding kryptonite hiding around every corner.  Whether the super power remaining at Berlusconi's disposal will be enough to vaporise all the kryptonite is debatable.
Berlusconi's super-daughter has also stepped in to try and help reduce the effects of the kryptonite which is damaging her dad.
Here is some of the kryptonite which is damaging Italy's superman, and what Italy's superman is trying to do to keep his super-powers.
The Kryptonite-Laced Decision By Italy's Constitutional Court
Not, perhaps surprisingly the most recent dose of kryptonite to be placed in super-Berlusconi's flightpath, is the decision taken only last week by judges in Italy's Constitutional Court who declared the so-called Lodo Alfano, or Alfano Law unconstitutional.
This law, amongst other things, would have granted prime minister super-Berlusconi, Italy's president and the speakers of the two houses of parliament, immunity from prosecution for as long as they remained in office.  It was, however, not so much the immunity which interested Berlusconi, as the fact that any cases in progress in which he was involved would be suspended.  And this would have helped keep the debilitating kryptonite well clear of Super Silvio's path.
When Berlusconi heard that his pet law had been declared unlawful, he exploded.  His super-laser eyes scorched the judges, who he accused of being a bunch of super-commies.  He then moved his attention to Italy's president, Giorgio Napolitano, who was also, in typical Berlusconi vein, accused of being a commie.  Funnily enough, Giorgio Napolitano was indeed a commie for some of his political career.
When 'All' Means 'All'
Berlusconi has continued to criticise Italy's president Napolitano, who even did him a favour in approving the now infamous anti-kryptonite Alfano law.
As for Italy's judges, well, they simply upheld a fundamental principle of Italy's constitution, Article 3, paragraph 1, to be exact:
Article 3 [Equality]
(1) All citizens have equal social status and are equal before the law, without regard to their sex, race, language, religion, political opinions, and personal or social conditions.
The key is in the wording 'All citizens ………..  are equal before the law'.  The words are quite clear: 'All citizens'.  Berlusconi, is one of Italy's citizens, indeed he is the 'super citizen', so he should really be the first to uphold the principles of Italy's constitution.
Despite Super-Berlusconi's super-lawyer Nicolo Ghedini, offical kryptonite deflector,  member of Berlusconi's party and member of the Italian parliament, doing his best to argue that 'all' did not really mean 'all', nine out of the fifteen judges decided that 'all' did indeed mean 'all' and therefore being one of Italy's citizens, Berlusconi, and any and all other Italian citizens for that matter, could not be immune from prosecution, whether prime minister, superman or not.
Watch out for a minor amendment to Article 3 of Italy's constitution, which might read something like this:
(1) All citizens, excepting Italy's prime minister, who while being Italy's prime minister, is not a citizen in the sense of the word 'citizen', but something much greater, like a superman or something, are equal before the law.
It is possible that Berlusconi's super-lawyer could have tried to argue that seeing as Berlusconi is superman, and therefore comes from a far off and distant planet, he is not really a citizen of Italy.  In answer to this assertion, however, the wise judges who make up Italy's kryptonite-wielding constitutional court may well have asked just how some someone who is not an Italian citizen ever managed to become Italy's prime minister.  The possibility of having to face such a question was probably why Nicolo Ghedini did not attempt this line of argument, one imagines.
Meanwhile super-Silvio is claiming that Italy's citizens are staunchly behind his anti-kryptonite immunity from prosecution  bid.
Even more Kryptonite – Mills Corruption Case Reopens
Well, Italy's courts, having heard that 'all citizens' does indeed include super Silvio Berlusconi, have wasted no time.  The news on Friday contained an item indicating that the Mills corruption case, in which Berlusconi has been accused of bribing English lawyer, David Mills, in a kryptonite deflection manoeuvre, has been reactivated.
Potentially Debilitating Kryptonite
Adding to the kryptonite falling into Super-Berlusconi's path, was another recent court ruling, which stated that Berlusconi's company's takeover of the Mondadori publishing group, way back in 1991, was not above board, and that, as a consequence, the super-sized sum of €750 million (a big lump of kryptonite) must be paid in compensation to the damaged party.
The damaged party just happens to be someone else who has been slinging kryptonite right, left and centre, one Carlo De Benedetti the owner of super Berlusconi bashing kryptonite-laced Italian newspaper, La Repubblica.
The court ruling on the Mondadori case also named Berlusconi as being one of those responsible for corrupting a judge to help 'smooth' the take over of the Mondadori publishing group.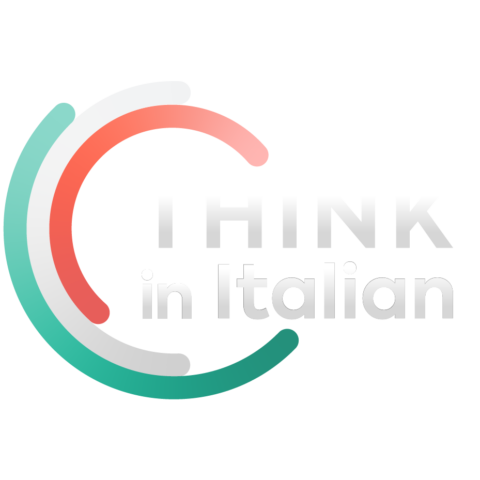 Stop reading, start speaking
Stop translating in your head and start speaking Italian for real with the only audio course that prompt you to speak.
Berlusconi has denied any wrongdoing, and the case will be appealed by the Berlusconi controlled Finvest company against which the damages award was made.
Swiss Kryptonite
Another case which is bubbling towards the surface concerns allegations of tax evasion concerning the acquisition of rights to American television programs by Berlusconi's TV company Mediaset.
In connection with this case, Swiss authorities collaborating with their Italian counterparts have frozen alleged slush fund accounts belonging to Mediaset in Switzerland.  The sum involved is reportedly 150 million Euros – a not inconsiderable amount.
Marina Berlusconi Fends off kryptonite
Springing to the defence of her super-father, Marina Berlusconi has recently appeared in Italy's papers saying that there is a despicable manhunt taking place against her dad.
Marina Berlusconi thinks that everyone is being horrible to her father, and that they should not be, seeing as the majority of Italians want Silvio Berlusconi to run Italy.
It is true that daddy Berlusconi does seem to be holding his own in some opinion polls.  Berlusconi claims that he has the support of 69% of the Italian population.  Other polls are a little less optimistic though, giving Silvio Berlusconi a 49% popularity rating.
And, 72% of Italians disagreed with the immunity law according to ISPO poll which Italian newspaper Corriere della Sera took on the failed attempt to push through the Alfano Law, which would, as you may remember, have granted immunity from prosecution to Italy's superman – Italy Agrees With Berlusconi Losing Immunity- Polls – Reuters – October 11, 2009.
The poll results appears to indicate that although Italians might want to keep super-B man in his post, they perhaps don't think he should be allowed to pass a little law to keep himself out of Italy's courts.
Berlusconi Fends off kryptonite From Abroad
At a political rally on Sunday Silvio railed against the foreign press for 'spitting' on Italy and giving the country a bad name.  This would appear to be an attempt to dissuade the Italian population from believing all they read in uncontrollable foreign newspapers such as El Pais, the Financial Times, the Guardian and the New York Times, not to mention the principal French and German papers, Le Figaro, and Die Welt.
It must be much to the chagrin of Silvio Berlusconi that Italian papers, such as rival De Benedetti's La Repubblica, have been publishing regular round-ups of what is being said in the foreign press about the current goings-on in Italy.
Berlusconi Possibly Amassing Liquid Assets
Despite what Berlusconi is claiming, behind the scenes, things are not looking great for him at the moment.  Possibly in preparation for his forthcoming divorce from his kryptonite-launching ex-super wife, Veronica Lario, Berlusconi has been thinking about cutting a few of his costs, and is rumoured to be considering selling off his beloved Milan football club.
Could this be a move to ensure that Berlusconi has enough liquidity to cover what is likely to be an expensive divorce settlement?
Silvio Berlusconi is down, but not yet out, and it does look as though he is going to fight tooth and nail every step of the way.  The kryptonite, though, continues to mount up, and it's going to require a super-human effort on the part Italy's beleaguered prime minister to keep it from destroying him.
No doubt more kryptonite deflection attempts will be coming soon.
While Silvio Berlusconi seems to be intent on staying in power, others, (Gianfranco Fini perhaps?) may be wondering whether it might be better for him to do one of superman's favourite tricks, and go, up, up and away…
Wow! This is a long post.  It you've made it this far, thanks for reading – Blog from Italy's non-superman – Alex Roe.
Sources and Further reading
A super-quote from AM (ABC News) 29 September, 2009 – Buon Compleanno Sr Berlusconi –
EMMA ALBERICI: Mr Berlusconi denies ever paying for sex saying it's just not his style. The self proclaimed superman says he prefers the conquest involved in wooing a woman.
Football Italiano, 8 October 2009 – Silvio Berlusconi to sell Milan?
Wall Street Journal, October 5 2009 – Berlusconi Firm Is Ordered to Pay Damages to Rival
Financial Times, 5 October 2009 – Berlusconi defiant over bribery claims
La Repubblica, 8 October, 2009 – Mediaset, Svizzera apre un'inchiesta coinvolti 4 manager per riciclaggio – Mediaset, Switzerand opens an inquiry into 4 managers involved in money laundering – in Italian
Il Corriere Della Sera, 10 October, 2009 – Interview with Marina Berlusconi – in Italian-  «Contro mio padre una caccia all'uomo E ora nel mirino anche le nostre aziende» – 'There's a manhunt against my father and now our companies are being targeted'
Kryptonite – for those who have no idea what kryptonite is

Related articles by Zemanta