Sorry about the time it took me to get round to writing about this – I got carried away on other stuff.
Seeing as the weather had been holding up, towards the end of week one of our Tuscany 2007 holidays we decided to go for a day-long boat trip (35 Euros, with lunch, I think it was) along the coast near where we were staying. This trip also took in the two Mediterranean islands of Giglio and Giannutri.
Our boat, a smallish tourist craft called Ulisee, set off at 9 in the morning from Castiglione della Pescaia and sailed along the coast towards Talamone where it picked up another group of tourists. The weather was sunny and the sea was fine. After Talamone, which has a nice harbour, but otherwise does not look anything special, we sailed southwards down the cost before aiming for our first port of call, the charming Isola del Giglio. What a lovely place. A patchwork quilt of pastel coloured houses greets you as you enter the small harbour. Basically this island is quite a large hill sticking out of the Med. Although we did not move fast enough to go, there is another picturesque outpost upon the hill above the port. Regular buses and taxis will take you up there. You can actually take a car to the island, but the single track roads become congested very quickly, with ten cars constituting, coming from opposite directions, creating one almighty, if small scale, traffic jam.
The view from the town on top of Giglio on a clear day must be wonderful, I imagine.
Time past rather quickly in this idyllic, but touristy, little spot and we soon had to head back to the boat for a rather scummy, slightly spicy, seafood lunch. After filling our stomachs we left Giglio behind us. (I would have posted some photos, if it were not for the fact that my efforts just did not do the place justice – so go here for a few shots, or hunt around on Google)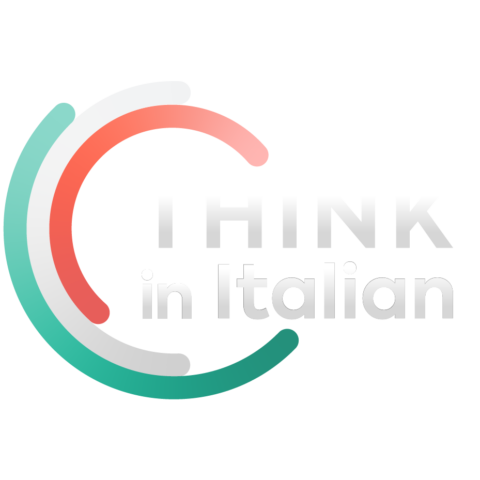 Stop reading, start speaking
Stop translating in your head and start speaking Italian for real with the only audio course that prompt you to speak.
I have already decided that I want to go back there. It would be a great place for a long weekend, and is, apparently, still a good place to go up until the end of October. Even the water remains welcomingly warm, we were told. By way of curiosity, we heard that a bunch of Italian comedians, Aldo, Giovanni and Giacomo, have a villa on the island, which they share apparently.
Anyway, after lunch we headed off for our next stop, the much smaller, but equally charming Isola di Giannutri. It was worth the voyage, and the small natural harbour there was glorious. This little island, which was some kind of private resort back in Roman times, is virtually uninhabited, apart from the extended family who run the island's one and only bar/restaurant. Said eatery is horribly expensive, it has to be said, and I nearly fell over when I was asked for around 15 Euros for two cans of pop and a coffee. Oh, well, I guess they have to make a living somehow.
As I said before, this little spot was popular in Roman times, and to attest to this fact, there are the remains of a villa, that, reputedly, was able to put up 1000 Romans. They must have had some pretty good parties there, I imagine, after having passed a day splashing around in the fabulous little bay, with its transparent water.
There is nowhere to stay on the island, and the only way to reach it is by boat, but it is definitely worth a day trip from Giglio. Great place for a picnic, I would say. As with Giglio, I'd love to head back there one day. And if I had a yacht or decent motor boat, I'd have it on my cruising agenda, most certainly. Here are some photos of Giannutri.
On the way back, after our, all too short stop over on Giglio – we almost missed the boat as a result of muggins here messing about taking photos of the girls who were posing by the villa's pillars. Twerp that I am!
We made it to the boat in the nick of time, and sailed back towards Castiglione. On the way back, which is quite a long trip, we followed the coast once more and were shown some of the spectacular villas that the rich and almost tasteful have perched atop this area's hilly coastline. We also went past the Santo Stefano port, which looked nice, before heading for home, after a tiring almost whistle-stop, but well worthwhile tour of the Med and a couple of its islands.
This trip was one of the highlights of our hols, I have to say. Good stuff!