Silvio Berlusconi, who now faces a two year ban from standing for election, is becoming increasingly uppity over the possibility of losing his senate seat.
As the vote on whether to strip Berlusconi of his senate seat nears, his party which is, for the moment, the PDL, appears to have decided to obstruct the work of Italy's government despite forming part of the government.
When will the vote on Berlusconi's future take place? Well, this is still unclear. It may happen around November 22nd, but no date has been fixed yet. Barring further ructions, a date may be fixed this week, though don't go holding your breath! The law which strips Berlusconi of his senate seat should have been applied immediately. Around 3 months have passed since Berlusconi was convicted.
Italy's economy minister recently announced tax cuts to the tune of €1 billion for Italy's families. On paper, Berlusconi's anti-tax PDL people should be happy about this, but they aren't. It seems the PDL lot won't be happy about anything until something is done to save Silvio Berlusconi. For his party, saving Silvio is far more important than keeping Italy afloat.
The Open Vote
What is really galling Berlusconi is that the vote to strip him of his senate seat is likely to be open and not, as he had hoped, closed and therefore, secret.
Why does the prospect of an open vote worry Berlusconi so much? Well, it means everyone will be able to see exactly who his supporters are. Some who are not in his party or allied groups, may be rather reluctant to openly show their support for Mr Bunga Bunga. In actual fact though, an open vote might prove to be a double edged sword.
If a secret vote were to be held, some of Berlusconi's own party members could have voted for their master to be stripped of his senate seat. In the case of an open vote, such people may well be afraid to openly show their opposition to Berlusconi, as doing so would spell the end of their lucrative parliamentary careers. Then there are those who don't support Berlusconi on paper but who might be tempted to save him if the vote were to be secret. It is rumoured that some members of the centre-left PD party may be prepared to vote in Berlusconi's favour. With an open vote though, they are unlikely to do so. If they did, they'd put their parliamentary futures at risk and may well damage the credibility of their own political party.
Vote Acquisition Plans Scuppered?
Being cynical for a moment, an open vote will also put paid to any plans Berlusconi might have had to buy the support of enough members of Italy's senate to vote in his favour.
Berlusconi needs to convince at least 30 senators to vote for him so he can keep his seat in Italy senate. His party officials are on the case, or were. Now that the vote will be open, their job will be much more difficult.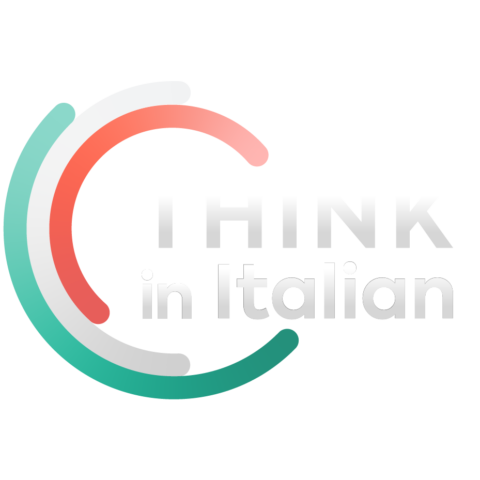 Stop reading, start speaking
Stop translating in your head and start speaking Italian for real with the only audio course that prompt you to speak.
It has long been rumoured in Italy that billionaire Berlusconi has been using his considerable financial clout to purchase the votes of other parliamentarians. Indeed, Berlusconi is facing charges of having done just this.
A former senator, Sergio De Gregorio, has admitted taking €3 million from Berlusconi in return for political support. While Berlusconi denies the money was a bribe, Italy's justice system thinks there's enough evidence of corruption to bring charges against Berlusconi. Other parliamentarians are being investigated for having allegedly taken payments from Berlusconi. The feeling is that the De Gregorio case was not an isolated incident.
That Berlusconi may now be considering, or has opened negotiations with certain senators in return for their vote in Italy's senate is certainly not beyond the realms of possibility. With an open vote though, it would be much easier to understand if a vote had been bought.
Technically Speaking
Technically, every single senator should vote Berlusconi out of Italy's senate as Italy's law says that his conviction and 4 year sentence for tax fraud (and setting up slush funds!) means he is no longer eligible to his senate seat.
In practice though, most of Berlusconi's crowd is of the opinion that the law which deprives their glorious leader of his senate seat is either unconstitutional or cannot be applied retroactively. Ironically, Berlusconi's very own people helped create what many of them are currently arguing is an unconstitutional law. Perhaps they should have brought this up at the time?
Oddly enough, Berlusconi himself did not raise the question of the law being unconstitutional while it was being debated in Italy's parliament. This is even more strange when one considers that two of Berlusconi's defence lawyers also happen to sit in Italy's parliament. Maybe his lawyer-parliamentarians were too tied up with other Berlusconi court cases to notice? One wonders.
Really though, Berlusconi, who once claimed he was the greatest leader Italy had had in the last 150 years, should not care whether the vote is open or closed. Suspiciously though, he does. Maybe he knows he's not such a great leader after all.
Thank Your Lucky 5 Stars
Incidentally, Italy has the 5 Star Movement to thank for the open vote. Its members pushed very hard for the vote to be open and their arguments do appear to have won the day, so far. Two thirds of Italians agree that an open vote is best according to a recent Ixè poll though there's a still small chance that the senate vote may still end up being secret.
Expect attempts in the coming weeks to topple the Letta government unless something is done to save Silvio from being kicked out of Italy's senate. The situation is very, very fluid.