The other day my other half turned up with an unusual cheese product, a jar of Terre d'Italia Toma Piedmontese cheese in spicy oil.  This slightly spicy Toma cheese was very good, so I bought another jar the other day.  Really though, I don't think it would be that difficult to have a go at making this yourself.
What is a little unusual, for Italy anyway, is that the oil used in this spicy Toma cheese is not the ubiquitous olive oil, but sunflower oil in which cubes of Toma cheese bathe.  Within the oil are fragments of chilli pepper, a few shards of garlic, and a little vinegar.  The result is very tasty indeed, I have to say – best eaten after having been left for ten minutes or so after it has been removed from a fridge.
Toma is a quite full flavoured cheese which is made in the Piedmont region of Italy.  Even without being soaked in a spicy oil, garlic and chilli cocktail, it's rather good cheese.
To be honest though, I don't think it would be all that difficult to make this spicy cheese yourself, if you cannot find Toma cheese in your part of the world.
Here's how you could have a go at making your very own spicy Toma cheese chunks.
Make Your Own Toma Cheese in Spicy Oil
First you will need some Italian or Italian style Toma cheese.  This is fairly easy to come by in northern Italy, and, I've discovered, is also made in, of all places, Sonoma, California by a company called the Vella Cheese Company (be patient with the web site as some menu links go nowhere!).  I have no idea whether Vella's Toma is like the real Piedmont version, but to its credit, the Vella Cheese Company's Calfornian/Italian Toma cheese has won several prizes, including one at international level.
Assuming you've laid your hands on some Toma cheese, you will need some oil.  Sunflower oil should not be too hard to get hold of, but I imagine a light olive oil would be OK too, even if it would result in a different flavour.
Italian olive oils can be light or have a very full flavour.  As a general rule, olive oil made up in the Liguria area of Italy is a good compromise, being full of flavour, but not as overpowering as some of the oil produced in Italy's south can be.  Probably best to stick with sunflower oil for the moment, unless you want to experiment.
Chilli Quantities
The only fly in the spicy Toma ointment, or should that be oil, is that I have no idea how much chilli, garlic and vinegar one needs to add, but in the chubby little 400 gram jar you can see on the right, I'd say there is a no more than a tablespoonful of dried red chilli, and, perhaps, half a clove of garlic. Those who are not overly keen on garlic could, I suppose, leave it out, but the flavour will not be the same.
As for the vinegar, it is the white wine variety, I would say, and you can only just taste it in the sunflower oil.  A little experimentation will be necessary to get the quantity of vinegar right.  By adding a few drops at a time to the oil, mixing, and then tasting it, you should get the quantity about right.
Now, Production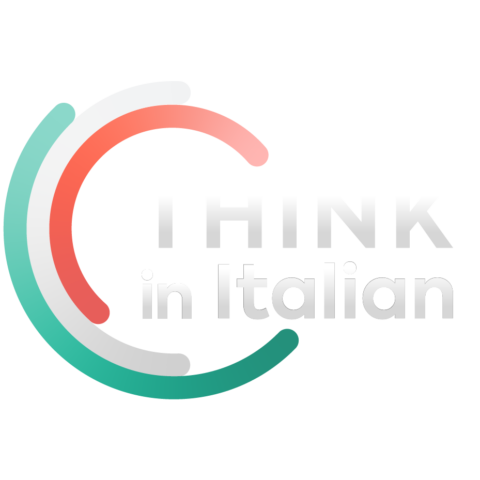 Stop reading, start speaking
Stop translating in your head and start speaking Italian for real with the only audio course that prompt you to speak.
Fill a screw top jar to around half-way with sunflower oil, and then add a few drops of white vinegar, and taste test.  Keep testing/tasting until you can only just taste the vinegar.  If you end up adding too much, pour out some of the oil/vinegar mix and add more oil.  Repeat the taste test.
Next, add the dried chilli and around half a clove of finely chopped fresh garlic.  Actually, I imagine you could use a dried chilli-garlic mix instead of fresh garlic.
OK, the brew is now ready for the main ingredient – the Toma cheese, but before adding the cubes of cheese, I'd leave the chilli-garlic-vinegar, sunflower oil mix in the fridge for a week or so, so that the oil can absorb the flavours better.
When you are ready to add the cheese, first of all, cut the cheese into half-inch / 1.5 cm cubes, then, drop them into the oil. Try to get as many chunks in the jar as possible, but keep the all the Toma cheese cubes under the oil.  Try not to eat all the Toma cheese chunks before popping it in the oil!
What next?  Seal the jar, and place it in a fridge at 4°C / 39°F.  I'd say around two weeks should be enough for the cheese to become spicy, but if I were you, I'd test it after a week or so.
The eat-by date on the jar we have languishing in our fridge is 5 August, which is one month after we bought it (I don't know when it was made), so one can assume that your own version should keep for about the same time – provided the Toma cheese you use is fresh.  Chilli and garlic under olive oil seems to keep for months on end outside of a fridge – as many southern Italians will attest.
Alternatively, if you are in Italy and cannot be bothered to do create your own spicy Toma cheese yourself, just buy a jar.  Carrefour supermarkets in Milan carry the Terra d'Italia brand of spicy Toma under oil, and as at the time of writing, the cost is around €5.00.
Chilli Oil
Italians from the south, but not only, often lace olive oil with chilli to create what can be hot stuff!  Spaghetti, cooked in water, and then stir fried in chilli oil is quick and very good, by the way.  Add some parmesan cheese for a dish which is even more tasty.
Happy spicy cheese making!  And if you do have a go, please let us know how you get on via a comment.
Toma cheese photograph: Alex Roe playing with off-camera flash.
BlogfromItaly.com has no connection with the Vella Cheese Company.