For motorists and motorcyclists unfamiliar with Italian roads, speed limits, and speed cameras, devices like these may help ensure that an unexpected speeding fine does not drop through your letterbox at sometime after your trip round Italy.
I was as our local electronics store today in order to change a portable DVD that had given up the ghost, and while I was there, I noticed an interesting and, apparently legal, device for sale.
Having recently written about Italian speed cameras, and other speed trap systems, I thought it might help you, my readers, to know about these clever little fistfuls of GPS based technology.
For Car Drivers and Drivers of Heavier Vehicles
If you are moving around Italy by car, your own or even one you have rented, then the Inforad Auto V4E is the model you should have a look at.
The device is small, compact and very light at 40 grams. It is powered directly from a normal car cigarette lighter socket and has acoustic and coloured LEDs to inform drivers of the speed check status of the road ahead. Other features include the ability to memorize chosen routes, and there is a speed limit function.
However, perhaps the most interesting feature of the Auto V4E is it's ability to refer to easily updated databases which can be a European wide version containing 15,000 speed check zones in France, Belgium, Eire, the Netherlands, the UK, Spain, and, Italy (1,500 speed check areas).
For those who want more specific information concerning the highways and byways of the Bel Paese, then the Italy version of the database is more appropriate with its list of 900 fixed speed camera and TUTOR units, plus 10,000 mobile (not so much mobile as movable) speed cameras, and, for good measure, details of some 2000 photored speed check units.
Both databases can be updated via a USB computer connection, and updates are free – only Mac and Linux users seem to have been left out, as these computer operatiing systems do not appear to be able to support the update process, alas.
Actually, the Inforad Auto V4E is a fully functional GPS device compatible with the NIMEA-0183 v2.0 standard which means the unit may supply GPS data to other units, and a Bluetooth adaptor is also available as an extra, which should improve the overall capacity of the Inforad Auto V4E to interface with an even larger range of devices.
For the fashion conscious motorist who worries about being caught on camera, a series of six coloured clip on covers are available for the Inforad Auto V4E.
For Two Wheeled Travellers
If you are into touring on two wheels, then there is also a version of the Inforad speed camera warning devices for motorcyclists too – the Inforad M1.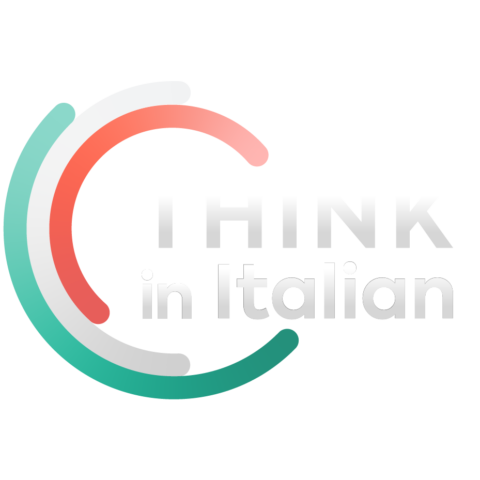 Stop reading, start speaking
Stop translating in your head and start speaking Italian for real with the only audio course that prompt you to speak.
The bike mounted version of the unit can be popped under the saddle, and is then connected to an arm which fits onto the bike's handlebars. At the end of the arm there is an LED light which changes colour in accordance with the proximity of speed check units, and the LED lights dim automatically after dusk, which is a nice safety feature.
The GPS aerial can be attached to the front mudguard of the bike upon which the unit has been mounted. Based on 12 channel SiRFstar technology, the GPS unit is able to track 12 satellites simultaneously.
Again, the Inforad M1 bike unit can be updated via a PC in the same way as the car mounted Inforad Auto V4E mentioned above, and the Europe and Italy database versions are available to riders too. Indeed, the unit is in a 'cartridge' format to ease removal and render the updating operation simpler.
Legality Issues
For those wondering, and as already mentioned, Inforad Auto V4E device is considered legal in Italy and complies with Italian highway regulations. Even so, it is probably a good idea for both motorists and bikers to carry the unit's instructions around to show to a police officer in the event that a policeman sees the unit and questions its legality. This may well happen in Italy.
As to the legality of the unit in other countries, that is something which needs to be checked, at, or preferably before, the time of purchase.
Do They Work?
This I don't know because I have no wheels, but there is no reason why they should not. Indeed, units such as the Inforad systems have been unpopular with police forces for years, which would appear to be a clear indication that they do work, and work rather well.
Should someone have either the bike or car version of these units, then please let me know how effective it is.  If you are interested, then there are a number of owners' testimonials which can be read on the Inforad UK site.
Where Can You Find the Inforad Products?
I know for a fact that the car units, the Inforad Auto V4E, are available from the Saturn store in Viale Certosa, Milan, and they are on sale at the moment – the price is around 89 Euros instead of 99 Euros.
The company distributing these items in Italy is Cora SpA, and is located in Barbiano, in the Emilia-Romagna region of Italy, not too far from Bologna in central Italy.  Cora's telephone number is 0545 78137.
According to the main Inforad site, the Inforad Auto V4E is not yet available in the UK.  Well, it does not appear to be, seeing as the Inforad Auto V3 is shown on the home page of the Inforad.co.uk site.
If you do end up with either the car mounted Inforad Auto V4E or the M1 motorbike version, try not to use the thing as an excuse to drive like a bat out of hell – I used to, and my madness nearly cost me my life on a couple of occasions, and there are many more mad drivers in Italy than there are, or were, back in the UK.
Used properly, units such as these can protect your life, and your wallet.  Indeed, if they help you avoid just three speeding fines, then they will have paid for themselves.