PLEASE READ THIS:
I would like to underline that I do not suggest or condone the non-payment of fines. If I did, I would probably end up in big trouble here in Italy, and seeing as I live, work and have family here, I would like to avoid such a situation. If, by chance, someone has read this post, the comments, and then decided not to pay, then do not blame me if you end up with problems as a result.  Any and all advice I have provided to others has been and is provided informally – I am not an authority, and have not made any claim to be. For conclusive advice on the payment of traffic fines received as a result of a trip abroad, I recommend contacting motoring organisations, embassies or the police in your country of origin.
Sorry about the legalish stuff, but I thought covering my back may not be such a bad idea. You never know nowadays and this blog is public (Indeed, I have now been lucky enough to have been accused of being a scammer, I am not, but see the comments below and make up your own mind.) Now you can read this post… and wade through the 900+ comments!
UPDATE: December 2013
Watch out for this: Hertz Italia in Rome appear to have been trying to charge people for processing fines which never existed. Beware – see this: HERTZ ITALIANA SPA ROMA Complaints & Reviews – Verbale fine on line. Read the comments too.
IMPORTANT UPDATE: May 2013
While chatting with a tourism business operator in Tuscany today May 25, 2013, I was told that car rental companies now have a database which shows if you have not paid fines received for driving offences in Italy or in other parts of Europe. If you do not pay the fine at the time you attempt to rent a car, you will not be allowed to rent it.
One person, I understand, managed to avoid paying overdue fines by renting a car in his wife's name.
It is not clear which car rental companies in Italy are using this database, nor for how long, although I was told that the system could have been in place for as long as three years.
What this means is that by ignoring, not paying or not appealing fines for driving offences in Italy you may cause yourself problems if you come to Italy again and attempt to rent a car.
If anyone has had experience of this, please let us know in a comment.
END of update.
IMPORTANT UPDATE: January 2013
If you are renting a car for a trip in Italy, some car rental agencies are now offering passes for entry into limited traffic (ZTL) zones in some of Italy's cities and towns. Information on  this is still rather sketchy, although the website of Ireland's Department of Foreign Affairs does mention it. See the section Road Use
City center hotels should know about the existence of these passes, as should car rental companies.
Having one of these passes should help you avoid these pesky fines.
END of update.
Please read Section 1 BEFORE leaving a comment – thanks!
There are now three sections:
Section 1 – the Important 'need to know' stuff – read this if you have received a notification of fine or a fine
Section 2 – General background on the issue of receiving fines for driving offences committed in Italy – read this information if you wish to go the whole hog and pay a lawyer
Section 3 – General background on the issue of receiving fines for driving offences committed in Italy
Don't forget to read the most recent comments as they may well answer any questions you have – many of the questions are similar – Thanks.
Section 1 – the Important 'need to know' stuff
UPDATED 4 September 2010
Summary of How to Deal with Fines received while in Italy
I've been getting lots of email from people on the subject of fines, so instead of repeating myself many times over, here's how I understand the situation – BUT I am not a lawyer.
What happens:
You receive a 'notification of fine' – the notice of payment before official notification – from a fine collection agency for some infraction or other which you allegedly committed while in Italy.
Your options:
Pay the fine or fines at the time of the notification.  No further action will be taken – but you are not obliged to pay.
Wait until the actual fines arrive – usually a letter you have to sign for.  The Official Notification must be sent by registered/ recorded deliver mail.
Write to the agency which sent the notification in an attempt to carry out a form of 'informal' appeal.  While the agency is not bound to do anything, and cannot cancel the fines, it can contact the municipality in which the infraction took place and bring further information, such as extenuating circumstances, to the municipality's attention.  This might cause the fine or fines to be cancelled or reduced.
What are the grounds for the 'informal' appeal?
You have a blue invalid badge because either you have a registered disability or you were transporting someone with a registered disability.  Even if you did not have the badge, but were transporting someone with a registered disability – the municipality might reduce the amount of, or cancel the fine or fines.
You had a hotel booking made before you entered a limited traffic area with a hotel within a limited traffic or ZTL area of an Italian town or city.  You would need to provide documentary proof of the booking – by producing a receipt showing for how long you stayed and when you checked out.
Factual errors.  Wrong car, or driver, wrong registration/licence plate.
If your 'informal appeal' did not work and you receive the actual fines.  What then?
You can pay.  Payments from outside Italy can be effected via credit card or bank transfer.  This perhaps the easiest way to bring the situation to a neat conclusion and is what the vast majority of people should really do – but read once more 'What are the grounds for the 'informal' appeal?' above.
The Formal Appeal
You can register a formal appeal within 60 days of receiving the actual fine to either the prefect or the justice of the peace for the Italian city, town or area in which you allegedly committed the offence.
Now it becomes complicated, and, potentially, expensive.  You do one or the other, not both.
Appeal to a Prefect
If you lodge an appeal with a prefect, which is easier, you may lose and be ordered to pay double the fine.  This is the risk inherent in appealing.  And appeals to Italian prefects are, I'm told, rarely successful.  The fine collection agencies, from what I've seen, tend to advise people to appeal to prefects.  In the main this is suggested because it is easier for foreign drivers to do, indeed, the EMO agency helpfully provides those who ask with all the necessary appeal documentation in English.
But, you can, if you like:
Appeal to a Justice of the Peace
If you appeal to a justice of the peace, you will have to make a payment of €38, and you really will need the services of an Italian lawyer to lodge an effective appeal.
The advantage of this option is that appeals to Italian justices of the peace are more likely to be successful – indeed, a good lawyer should be able to give you an idea as to whether an appeal is likely to succeed or not, before it goes to court.  Italian justices of the peace do sometimes annul or reduce fines, but do not always double them.  However, as lawyers the world over will confirm, judges can be unpredictable creatures, so the outcome of any appeal can never be 100% certain.
Should an appeal to a justice of the peace be unsuccessful, an appeal to a higher level court in Italy may be possible – but it will be very expensive, and time consuming.  Legal fees alone are likely to exceed the amount of any fine.
Time limits
Note first, and as I mentioned at the start of this section, the time the Italian authorities have to send out fines is changing – but one crucial aspect is not – the statutory time limit – which is the length of time which passes before a case can no longer be perused under Italian law.  This period is 5 years from the date of the offence was committed, as far as both Al, who has been reading up on this, and I am aware.
While ignoring these fines is an option, it is not an option I can recommend.  Not paying may cause you problems if you return to Italy within 5 years or so of an alleged offence.
Other updates follow, but most of what you need to know is in Section 1.  Section 2 below is merely supporting information which may or may not prove useful
With thanks to Al who has been throwing lots of information and documents at me recently – I hope I've managed to summarise the situation succinctly, and, more to the point, accurately. Remember though, I am not a lawyer.
Corrections received from reader Al – thanks, Al!
Prevention is often better than cure.
Some readers, iPhone users, for example, may be interested to hear that there is an iPhone application which can warn you of the presence of speed cameras – it's called iSpeedCam Italy, and can be bought here for a couple of dollars: iSpeedCam Italy on Apple's iTunes store.
For those who do not have iPhones, try Amazon.com or Amazon.co.uk for GPS speed camera detectors – but before you buy something, make sure it will work in Italy. Note that the older type 'radar detectors' are illegal in most European countries, and you will be fined if you are caught using one.

Section 2 – General background on the issue of receiving fines for driving offences committed in Italy
Revisions to Italy's highway code have been approved by the Italian parliament – new law n.120, dated 29 July, 2010.  Since August 13th  2010, the amount of time traffic fines have to be sent out to Italian residents has been reduced from 150 days to 90 days – Art. 201,1 – Notificazione delle violazioni (Notifcation of violations)
For foreign residents the 360 day period for sending out fines is unchanged.
Art. 201,1 – Notificazione delle violazioni.

Qualora la violazione non possa essere immediatamente contestata, il verbale, con gli estremi precisi e dettagliati della violazione e con la indicazione dei motivi che hanno reso impossibile la contestazione immediata, deve, entro novanta giorni (within 90 days) dall'accertamento, essere notificato all'effettivo trasgressore o, quando questi non sia stato identificato e si tratti di violazione commessa dal conducente di un veicolo a motore, munito di targa, ad uno dei soggetti indicati nell'art. 196, quale risulta dai pubblici registri alla data dell'accertamento.
Se si tratta di ciclomotore la notificazione deve essere fatta all'intestatario del contrassegno di identificazione.
Nel caso di accertamento della violazione nei confronti dell'intestatario del veicolo che abbia dichiarato il domicilio legale ai sensi dell'articolo 134, comma 1-bis, la notificazione del verbale e' validamente eseguita quando sia stata effettuata presso il medesimo domicilio legale dichiarato dall'interessato.
Qualora l'effettivo trasgressore od altro dei soggetti obbligati sia identificato successivamente alla commissione della violazione la notificazione puo' essere effettuata agli stessi entro novanta giorni dalla data in cui risultino dai pubblici registri o nell'archivio nazionale dei veicoli l'intestazione del veicolo e le altre indicazioni identificative degli interessati o comunque dalla data in cui la pubblica amministrazione e' posta in grado di provvedere alla loro identificazione.
Per i residenti all'estero la notifica deve essere effettuata entro trecentosessanta giorni dall'accertamento.
Quando la violazione sia stata contestata immediatamente al trasgressore, il verbale deve essere notificato ad uno dei soggetti individuati ai sensi dell'articolo 196 entro cento giorni dall'accertamento della violazione. (When you are 'caught in the act' – parking in the wrong place, for example or flagged down by a policeman, the fine must be served on the person who committed the offence within 100 days of the violation being committed)
The relevance the EC -v- Italian Republic case no C-224/00 as grounds for an appeal (case no C-224/00 is mentioned below) still stands, but as Al, who's been kindly offering lots of advice to people leaving comments on this post has, rightly, pointed out, quoting such a lofty case is not likely to get anyone anywhere during an initial appeal.  To stand any chance of using the C-224/oo argument successfully would mean taking the matter to higher level courts – read engaging the services of a lawyer – the cost of which is likely to be much, much higher than the level of the fines involved.
At the end of the day, the situation for foreign motorists who commit driving offences in Italy has not changed.
Alex Roe – end of September 4 revisions
UPDATE 17 February 2010 – please also see the 6th April 2010 Update below

Revised: 7 March 2010
Reader Peter has very kindly drawn my attention to the called EC -v- Italian Republic, case no C-224/00.  The text of the case which is available in English and other European languages, can be seen here:
Judgment of the Court (Sixth Chamber) of 19 March 2002.
Commission of the European Communities v Italian Republic.
Failure by a Member State to fulfil its obligations – Article 6 of the EC Treaty (now, after amendment, Article 12 EC) – Difference in treatment of persons contravening the highway code according to the place of registration of their vehicle – Proportionality.
In essence, it does look as though the fines European Union citizens have been receiving are, and always have been invalid.
Again, I would reiterate that I am not a lawyer, so I cannot be sure, but I would repeat Peter's suggestion that if you are a European Union resident and you have received a fine more than 210 days after an offence, you should write back quoting case no C-224/00, and saying you will write to MEPs etc about this.  If this does not get the Italian authorities off your back – then speak to a lawyer (class actions are possible in Italy now -and I know a good firm of lawyers too!).
In summary – if you received a fine for any motoring offence after 210 days, and you are an EU citizen, you may be able to refuse to pay on the basis of C-224/00.
And here is a comment from reader Pablo, dated 7 March 2010, which other people may find interesting:
Many posts above complain about the Italian authorities' delay in notifying traffic penalties and their insistence on communicating in Italian. Fear not – the law is on your side, as I think both issues contravene the European Convention on Human Rights, specifically Part I Article 6:
"1 – In the determination of his civil rights and obligations or of any criminal charge against him, everyone is entitled to a fair and public hearing within a reasonable time by an independent and impartial tribunal established by law. Judgement shall be pronounced publicly but the press and public may be excluded from all or part of the trial in the interest of morals, public order or national security in a democratic society, where the interests of juveniles or the protection of the private life of the parties so require, or to the extent strictly necessary in the opinion of the court in special circumstances where publicity would prejudice the interests of justice.
2 – Everyone charged with a criminal offence shall be presumed innocent until proved guilty according to law.
3 – Everyone charged with a criminal offence has the following minimum rights:
(a) to be informed promptly, in a language which he understands and in detail, of the nature and cause of the accusation against him;
(b) to have adequate time and facilities for the preparation of his defence;
(c) to defend himself in person or through legal assistance of his own choosing or, if he has not sufficient means to pay for legal assistance, to be given it free when the interests of justice so require;
(d) to examine or have examined witnesses against him and to obtain the attendance and examination of witnesses on his behalf under the same conditions as witnesses against him;
(e) to have the free assistance of an interpreter if he cannot understand or speak the language used in court."
NOTE: This should not be confused with Article 6 of the EC Treaty referred to in Alex's 17 Feb "Important Update" at the top of this blog.
Key words/phrases italicised above are "within a reasonable time", "presumed innocent", "promptly", "in a language which he understands", "in detail" and "free … interpreter".
You must be told promptly of an accusation – presumably so you can recall the circumstances of the incident and collect any evidence you need while memories are still fresh. It follows that if you were not told promptly, then you have obviously been denied the opportunity of "a fair & public hearing within a reasonable time". Thus it seems the Italian law allowing up to a year to tell you about an accusation is incompatible with the ECHR and is therefore invalid & unenforceable. As Mike, James & Peter have mentioned, a UK prosecuting authority must serve a Notice of Intended Prosecution within 2 weeks of an alleged traffic offence, and a penalty notice or court summons within 6 months. If the UK can do it, so could Italy – if it wanted to. You can form your own opinion of why Italian authorities delay sending a penalty notice for a year or more. My guess is it's to reduce the likelihood of drivers remembering what happened or having kept car hire paperwork & hotel/restaurant/fuel/shopping receipts (to prove when & where you were) after such a long time. Depending on its timing and the extent of detail given, notification of a violation (such as an "amicable" EMO invitation to accept a fine) might satisfy the requirement to inform you promptly of an accusation. But the penalty notice sent by registered post is the important one, so if it arrives after 210 days you can reject it as denying you the option of a hearing "within a reasonable time".
Regarding time limits, if you receive a penalty notice ask the car rental Co for a copy of documents showing when the police asked for the renter's data and when they were given, so you can check whether the prescribed time scales were complied with and reject the penalty as out of time if they over-ran. If they claim they're allowed 360 days remind them of European Court case C-224/00 (see Alex's 17 Feb "Important Update"). Although that case concerned disparity in the treatment of drivers depending on where their cars were registered, it reinforced the principle in ECHR Pt.1 Art.14 that laws must not discriminate between nationalities. Thus you can reject any liability on the basis that the 360-day rule discriminates against non-Italians, so is incompatible with the ECHR and is therefore invalid & unenforceable.
You can insist on being told of the accusation in your own language, despite what Italian authorities might prefer. Again, an Italian law allowing authorities to demand communication in Italian is incompatible with the ECHR and is therefore invalid & unenforceable. It seems you are allowed 60 days from receiving a fine to pay up or appeal, so you could email or fax – in your own language – on the 59th day from receiving a penalty notice in Italian (or an incorrect own-language translation containing bad grammar or wrong spelling such as "Grait" Britain), saying you don't understand it and ask for an accurate translation. Meanwhile the 210-day clock is still ticking, as the notice doesn't count as served unless it's "in a language which [you] understand", and of course sent by registered post. If it contains any factual errors (name, time, date, location, car Reg.No, make, model etc) you can safely ignore it as it does not accurately describe the accusation and is thus unprovable – but don't tell 'em as they could re-issue a correct one within the 210-day period. The longer you spin out the arguments the more they would be likely to abandon the fine or run out of time. As Alex suggested, you could impose your own time-limit, such as "If I do not receive the information requested within 14 days I will assume you have (a) withdrawn all accusation/s, (b) cancelled all associated penalties & charges and (c) ceased all action/s". With luck they won't bother to provide a proper translation in time, or just give up. If they complain send them a copy of Article 6 – in English – with the relevant text highlighted (to be ultra-helpful you could also send the Italian version if you can find it).
Another thing: in earlier posts Alex (and the Bella-Toscana link) suggested that Italian law assumes you are guilty until proved innocent. That too is incompatible with the ECHR, under which – as in most western-style democracies – the accused is presumed innocent until proved guilty. Thus an authority has no right to collect a penalty unless the accusation has been proved. Just saying you were seen in such a place at such a time does not prove you were. A photo of your car – or its number plate, or the driver, or the road – proves nothing without context such as time, date, place, nature of infringement and applicable law – including evidence that adequate signage was in place and operative (the international symbol of a red ring on a white background with a pictogram and/or text specifying the restriction). A close-up snap of a number plate without any verifiable context might lead a suspiciously-minded person to wonder if there could be an element of fakery involved, but of course I can't imagine who could possibly be so uncharitable… Find the road in Google maps – there might be a "street view" showing if there were proper signs, properly positioned and visible. You could make their life more difficult by asking for proof – in your own language – that the recording equipment has been properly maintained, calibrated and tested, as we can in the UK for camera-related allegations. If the authority can't prove the camera was working properly, who's to say it recorded the correct time & date when the photo was taken or if a restriction actually applied when it was taken? Ask for the make & model of equipment and copies of certificates etc (translated to your language) showing this particular device has been certified & approved for this particular use; does it have a good or bad reliability history? You can probably think of a string of other things to slow up the process which you can keep trotting out, one after the other, until they get bored. If they don't like it or won't co-operate, tough – the greedy, profiteering scumbags shouldn't try to rip off foreign tourists with unverified accusations. I certainly wouldn't even think of using the appeals procedure, for which you have to deposit twice the initial fine! If they try to pursue you for non-payment, you'll probably have a whole bunch of unanswered technical questions as your defence. The bottom line is, they must prove their case if asked.
EU member nations are legally bound to ensure their laws comply with the ECHR. Therefore I believe the above applies to all nationalities driving in Italy, not only EU citizens. National laws that don't comply with EU legislation can be challenged in the European Court, as Alex pointed out in his 17 Feb "Important Update". Italian cities probably issue several million of these fines every year (the Bella-Toscana article said 859,959 in Florence alone in 2008). If even only 10% were challenged it would clog the fines system to the extent it would be unworkable – and might even persuade city authorities to review their policy of killing off the tourist trade.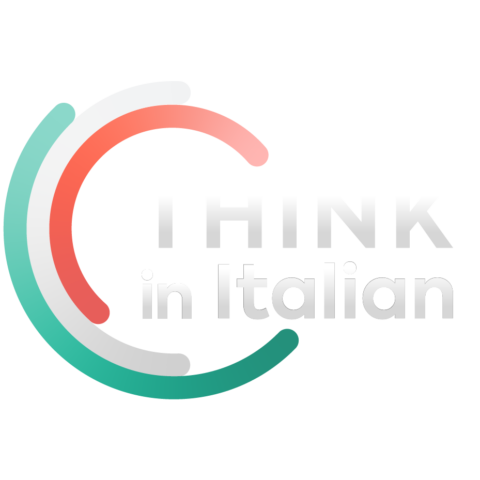 Stop reading, start speaking
Stop translating in your head and start speaking Italian for real with the only audio course that prompt you to speak.
For those concerned at the legality of the above strategies, I must stress that none of them contravene any valid regulations or laws. On the contrary, they rely on applying the appropriate laws, though not necessarily those the Italian authorities would like. These arguments are equally valid if your own national traffic authority tries to collect under some sort of reciprocity agreement.
Like you Alex, I'm not a lawyer, just an ordinary bloke who can read & think, and I've no idea if any of this has been tested in court. If not, who's first …?
End of 17 February 2o1o and March 7 2010 Updates
Section 3 – General background on the issue of receiving fines for driving offences committed in Italy
Speeding, and other traffic fines in Italy
I had a contact via this blog from some people (And I hope they don't mind my mentioning this situation, but I do think it needs mentioning) who have, in a sense, come face to face with the black side of European unity, in that these people found an Italian speeding fine, written in Italian, lying on their English doormat after the postman had done his thing.
John Folkard, one of the many who have been caught out by the restricted traffic zone in Piza, posted something about the problem on the travel tips message boards of the UK newspaper the Daily Telegraph.
Check out my updates to this post, but please do try to read everything and the comments, yes, I know there are lots of them:
SEE ALL PAGES FOR UPDATES and YET ANOTHER UPDATE, May 2007, for more info on Pisa, and
look at One more update – 18/09/2007, for some potentially interesting info.
20th May 2007: SUGGESTION: If you wish, you can tell me where (Place, street, time, date) you got your fine and I will add it to the Platial Map system. I'd also like to post photos of the restricted traffic zone signs to help others avoid falling into the same trap.
Have a look at this more recent post:  Speed Cameras in Italy
It will help you to know what you need to look out for and where the cameras are.
Although, regretfully, it may be too late for many who arrive here, I've also written a post entitled:
How to Avoid Fines while Staying in Italy
I'll try to keep both posts up to date, so check back here from time to time.
Time Limits – this is confusing – Updated

Important April 6th 2010 UPDATE
A son of one of the victims, Al (not Alex Roe) who knows Italian, French and English, supplied me with some very interesting information on the subject of time limits.
Al states that the time limit for the sending out of notices to drivers who are not resident in Italy is 360 days from the date the offence was committed – not, as had been my previous interpretation, 360 days, plus the 60 days which is often used to 'identify' the driver of a hire/rental car.
Here is Al's research (note that Al is not a lawyer – and like everything else here, his interpretations need to be verified) – which I've published in its entirety with only a few minor edits, because I, we, think it may help a few people:
Codice della strada http://www.aci.it/index.php?id=869
Art. 201. Notificazione delle violazioni
1. Qualora la violazione non possa essere immediatamente contestata, il verbale, con gli estremi precisi e dettagliati della violazione e con la indicazione dei motivi che hanno reso impossibile la contestazione immediata, deve, entro centocinquanta giorni dall'accertamento, essere notificato all'effettivo trasgressore o, quando questi non sia stato identificato e si tratti di violazione commessa dal conducente di un veicolo a motore, munito di targa, ad uno dei soggetti indicati nell'art. 196, quale risulta dai pubblici registri alla data dell'accertamento. Se si tratta di ciclomotore la notificazione deve essere fatta all'intestatario del contrassegno di identificazione. Qualora l'effettivo trasgressore o altro dei soggetti indicati sia identificato successivamente, la notificazione può essere effettuata agli stessi entro centocinquanta giorni dall'identificazione. Per i residenti all'estero la notifica deve essere effettuata entro trecentosessanta giorni dall'accertamento.
As I, Al, see it you have two "notions":
1 – "identificazione" which can be "applied" (if necessary) to the resident in Italy,
2 – "accertamento" which refers to the day you were ascertained, "controlled" ("checked").
(For instance the day a ZTL traffic camera took a beautiful picture of your license plate).
In this case "accertamento" doesn't mean ascertainment (checking) of your identity.
Al's opinion matches that of the Aduc (Associazione per i Diritti degli Utenti e Consumatori) web site:
http://sosonline.aduc.it/scheda/multe+violazioni+al+codice+della+strada+verbale+sua_12880.php
LA NOTIFICA DEL VERBALE
Resident in Italy
E' quindi chiaro che il giorno da cui partire col conteggio dei 150 giorni non e' facile da stabilire perche' puo' variare da caso a caso, e non e' pertanto possibile standardizzare ne' le regole ne' i possibili ricorsi riguardanti questo delicato punto.
Resident abroad
Il caso di residenti all'estero, invece, il verbale dev'essere notificato entro 360 giorni dall'accertamento, calcolati inequivocabilmente dalla data dell'infrazione.
Al's translation: For the resident abroad, however, the fine must be notified within 360 days of the ascertainment / (police) control, calculated unambiguously from the date of the infraction.
Decision 198/1996 of the Constitutional Court
Excerpt from Alex Roe's post: " My translation: Decision 198/1996 of the Constitutional Court established that the 150 (360 days – for non-Italian residents) day period in situations in which the identification of the actual offender is subsequent to the moment in which the violation occurred shall run from the date the authority is able to identify such offender. "
Alex Roe should never have added : "(360 days – for non-Italian residents)" (I agree – I should not have added this – Alex Roe)

Decision 198/1996 of the Constitutional Court established that a resident in Italy is "identifiable" from the first day he's registered at the DVLA. Not five months later when the police finally decided to inquire.  "If you behave in such a way there's no time limit anymore" said the Judge in essence.
Regarding Residents abroad in that same decision
"mentre per i residenti all'estero il legislatore fissa un termine di notificazione assolutamente insuperabile, sia pure determinandolo in un'ampia misura (più del doppio di quella prevista per i cittadini italiani), per questi ultimi invece il termine di centocinquanta giorni viene fatto decorrere dal momento in cui l'effettivo trasgressore o gli altri soggetti responsabili siano stati identificati successivamente"
"si consentirebbe una protrazione del termine, rimessa in ultima analisi alla discrezionalità dell'amministrazione, con un possibile slittamento perfino oltre l'ampio ma rigido termine previsto dalla stessa legge per la contestazione della violazione ai residenti all'estero"
While there is an ample 360 day time limit (for residents abroad) that from the onset (the date of the traffic violation) cannot increase : it's 360 days (and that's all folks!), not 361, 362, ……………..
On the contrary the time limit of 150 days (for Italian citizens subjected to the whims of their administration) could……………."slide along"……………to the point that it could even go beyond ……… the ample but rigid time limit of 360 days for foreigners abroad.
To bring the matter of time limits to a close
Yes, I do agree with you: "Time Limits – this is confusing" (Thanks, Al – it confused me!)

An Italian Court can render a sensible decision. Too rare not to be appreciated.
There can be no doubt any more that 360 day time limit for residents abroad runs from the date of the offence, not later.

The EMO fine collection agency's Misleading Information

On their web site (http://www.emo.nivi.it/) the collection agency EMO appears to mislead traffic offenders when they answer FAQ n°17 (http://www.emo.nivi.it/Faq.aspx) :
"According the Italian Traffic Code the police have 360 days after the date of the violation or identification of the owner of the vehicle within which to notify fines to foreigners. In the event of rented vehicles, the 360 days start as from the date of identification of the holder of the rental agreement at the time of the violation, or from the date of receipt of the personal data sent by the car rental company."
Al spoke to someone at EMO and tried to explain the 360 day time limit but EMO would not listen.
EMO acts on behalf of the municipal police of more than 150 Italian local council areas.
The FAQ section of the EMO web site is in ten languages, but there are many mistakes, not only with spelling and grammatical mistakes, but also with fact.  For example:  The answer to FAQ n°16 in the French version states the opposite of what it should say: NO, you must absolutely not pay the fine after having received the Official Notification if you intend to lodge an appeal !
They must have availed themselves of Google or some other translation web site.
Not taking into account the matter of the 360 day time limit.
What bugs me is that I can't seem to find out if EMO misleads foreign tourists deliberately or just out of sheer stupidity.
I would not exclude the second assumption !
Also this article: (attempt from Milan to recover fines in Ticino)
http://www.tio.ch/aa_pagine_comuni/articolo_interna.asp?idarticolo=449497&idsezione=1&idsito=1&idtipo=3
Excerpt: Errore che riguarderebbe i "termini di notifica all'estero (dall'Italia) delle violazioni del Codice della strada".
In sostanza il Codice della strada dice  che "per i residenti all'estero la notifica deve essere effettuata entro trecentosessanta giorni dall'accertamento". Secondo quanto ricostruito, molte delle multe notificate ai cittadini sarebbero avvenute oltre i 360 giorni necessari. "Le pretese zurighesi (e a monte milanesi) sono tardive" scrive il giornale, arrivando alla conclusione che "la C&S se ne infischia altamente della decorrenza dei termini".
I responsabili della C&S Credit Management Ag di Küsnacht, contattati  sulla questione e messi di fronte alla legge secondo la quale il termine ultimo di notifica è 360 giorni dopo l'accertamento dell'infrazione, hanno spiegato che per "accertamento" si intende dell'identità del possessore della targa, non dell'infrazione.
C&S Credit Management Ag di Küsnacht appear to adhere to the interpretation of the word "accertamento" as referring to the date that the driver's identity has been established, not, the date of the infraction.  This, in Al and the Italian Aduc consumers association, appears to be wrong.
To cut a long story short, foreign drivers who have received fine notifications beyond the 360 period can write and request that the fine, or fines, be annulled.
With great thanks to Al for all his research into this matter.  Shortly, I will publish a letter which people can use to request that these pesky fines are officially torn up.
END of April 6th 2010 Update
This issue has been discussed on several forums:
If you come across any more, let me know.