The results of the La Cucina Italiana and Blog from Italy soup contest are coming closer.  Owing to son in hospital and the commitments of the other testers the taste testing sessions have yet to be completed, but are proceeding as I write.
All the testers have been tasting away, including me.  Here is a little update to give you a taste of what this here blogger has been cooking up.
I have not put on my chef's hat for quite some time, I have to say, so I was a little bit dubious that I would be able to come up with something that tasted as good as it sounded on paper.
However I can tell you that our expert cook Italian neighbour, Anita, tried both my interpretations of these tasty soups and was impressed with the results.  Although she complimented me on my cooking, credit goes to the recipe artists who came up with culinary combinations which even someone like myself could successfully put together.  And Italian neighbour Anita wants the recipes – both the ones I prepared and all the other short-listed contest entries!  That's a big compliment in itself to the quality of the entries, if ever there was one.
The only downside to my cookery exploits was that our kitchen zone ended up looking a wee bit like a bomb site, such was the temporary devastation caused by pots, pants and various ingredients being strewn all over the place.  Still the chaos was not down to the contest recipes, it was more down to yours truly being one heck of a messy cook.  Not a surprise, I'm a messy person too.  If it's not ingredients, it's papers and books cluttering up most everywhere I lay my hat.
As for my opinion on the results of my messy efforts, it has to be said that it is very positive.   Indeed, I shall be cooking up these particular soups another time, and the next time they should taste even better.  I'm also keen to try the other recipes too, seeing as they all sound pretty scrumptious, even if one of them is made with something which is by no means my favourite food.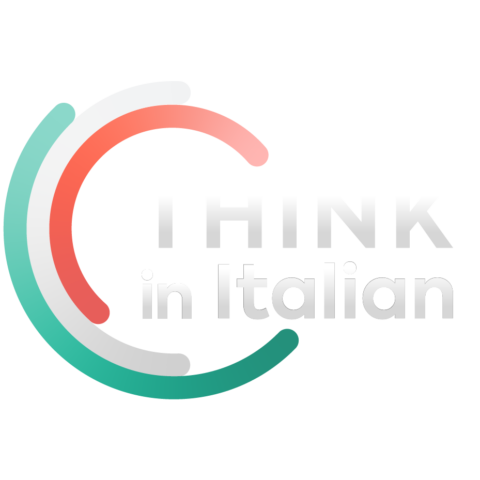 Stop reading, start speaking
Stop translating in your head and start speaking Italian for real with the only audio course that prompt you to speak.
I'm not sure whether one of the tasty treats I tried will turn out to be the overall winner though.  So I do not know which clever creator will end up with a 2 year subscription to the US version of Italian cookery magazine La Cucina Italiana just yet.  Both the treats I cooked up produced superb results, and I will mention them, whether or not they win, as soon as the final results are in, which should be sometime next week, in time for Friday 31st October.  I would recommend that any keen cooks out there try both of them, and they certainly would grace the table of any dinner party.  At least I reckon so.
To the entrants:  Many thanks for entering, and for your patience.  If I had my way, you'd all be winners!
Remember the results of the La Cucina Italiana and Blog from Italy Soup Contest will be out on Friday the 31st October.
Remember too that Christmas is a coming, and a subscription to La Cucina Italiana would make an excellent, original and lasting Christmas present for someone special. Come to think of it, this is great idea for a present for my dear mum!
Click on the pic below to find out more about taking out a sub to this great piece of Italiana!
If you did not find out in time about the Blog from Italy recipe contest, the why not help out La Cucina Italiana by completing a little reader survey?  You could win a Breville coffee maker.  Just think – great Italian coffee at home.  Click on the coffee maker in the image in the middle of this post to go to the survey.
Good luck!  In bocca al lupo!