The following text is from the 'ammazzablog' site, which was created by Italian bloggers who are extremely worried, as I have written before, that Italy's politicians are trying to stifle freedom of speech in Italy.
Read the following which is about what Italian bloggers are getting up to in order to protect their rights, and fight censorship.  Please spread the word.  If laws are changed to dilute freedom of speech in Italy, then other unscrupulous politicians in other countries might follow Italy's dubious example.
Right to the text:
No to being Outlaws, we want Freedom!
Please help spread the word: help circulate the following message via email, your web site, social networking sites, social news sites, indeed in any other way you think might do some good!
The Italian web is up in arms over a serious threat to freedom of speech. Italian law no. 62 of 7th March 2001 effectively makes many Italians outlaws, operating sites which are illegal in the eyes of Italian law.
All of us, of which the recent case of Carlo Ruta is but one example, can be convicted for running illegal publications and our sites/blogs can be forcibly removed from the Italian web.
Help us beat the censorship that oppresses us!
We are turning to all of those running a blog, a web site, or a forum in Italy, and we are also turning to the internauts of the world to ask them do their part and spread this message, and in so doing, to defend the neutrality and freedom of the Internet.
We are requesting that the Italian Parliament withdraw the Levi proposal for a law and we ask that without contents susceptible to interpretation, all internet systems used to express and diffuse information and opinion, whether used non-professionally or not, are removed from legislation concerning publishing, regardless of their capacity to generate profit.
In 2001, Giuseppe Giulietti, as the instigator of Law no. 62 declared that:
"Publishing laws have never had amongst their objectives that of reining in web based publishing activities. The alarms and worried being spread in this respect are therefore false."
Seven years later and as a direct result of the introduction of this law, one of us, Carlo Ruta, was convicted of unauthorised publication and his site was removed from the Internet. The reassurances of then have proved to be as useless as they are today and as they will be tomorrow.
You reading this are one of us. Please do not sit there and just twiddle your thumbs!
Tomorrow this could happen to you too!
Make yourself heard and help us in the struggle for the right to continue to freely express our thoughts.
Click on this link and you will find all the information you need to do your part.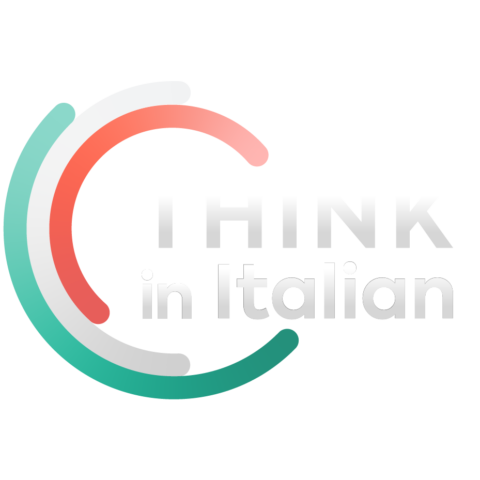 Stop reading, start speaking
Stop translating in your head and start speaking Italian for real with the only audio course that prompt you to speak.
Let everyone hear your shouts of freedom.
To receive all the latest news on our initiative by email, subscribe to our newsletter by sending an email to [email protected].
Say no to being Outlaws, Yes to freedom!
The 2, 3 and 4 December will be days of mass action.
On the 2 and 3 December an email will be sent to all the members of the Cultural Commission involved in discussing projected law 1269, which is being presented by Ricardo Franco Levi, and that will oblige many types of blog to enrol on a formal register of those operating in the field of communications.
The 4 December will be the day of our strongest protest against the outlawing of Italian websites.
We will be holding general strike of all websites, blogs social networks, social news sites, and word will be spread via email, chat, and any other means provided by the Internet!
THIS IS THE PROGRAM OF EVENTS TO BE HELD DURING OUR WEEK LONG PROTEST against law 1269, as proposed by Ricardo Franco Levi, and which is still lurking, WITHOUT AMENDMENT, in the drawers of the 7th Cultural Commission
*** 2 December ***
– the sending of a letter to every single honourable member of the 7th Cultural Commission
– the sending of a press release to both Italian and FOREIGN MEDIA
*** 3 December ***
– the sending of a letter to the president of the 7th Cultural Commission – Valentina Aprea and to RICARDO FRANCO LEVI
*** 4 December ***
The start of the biggest mobilisation of the Internet, along with a strike, the mourning of blogs and sites (all outlawed), the social network strike and the spreading of the word worldwide.
SIGN UP HERE TO BECOME PART OF OUR CAUSE
http://apps.facebook.com/causes/161427
OFFICIAL SITE -> http://ammazzablog.wordpress.com/
PS Please do your bit!
Spread the Word!
PPS In solidarity with Italy's bloggers, there will be
no post

on Blog from Italy tomorrow.