Il Fatto Quotidiano is a new newspaper which hit Italy's news-stands today.  By Italian standards, this newspaper is quite a bit different from others to be found in Italy.
In a way, Italy's newest national newspaper got off to a good start today, in that I could not find a copy at my local news-stand.
There must have been quite a lot of  interest, because the same news-stand bore a hand-written note announcing the fact that copies of Il Fatto Quotidiano had sold out.  I was told that only a few copies had arrived, and from what I've understood via Facebook, others have been unable to obtain a copy of what has already come to be known a 'Il fatto'.
I've asked my news-stand to reserve a copy of tomorrow's edition of Il Fatto Quotidiano for me, by the way.
Why all this interest in a newspaper in Italy?  Well, Il Fatto Quotidiano is run by the Italian equivalents of Woodward and Bernstein, for a start. But there's more.
A New Concept for Italian Journalism
Unlike other Italian newspapers, Il Fatto Quotidiano is not tied to an 'interest group', which means it is not allied to a political party, and nor is it owned by one of Italy's family dynasties.
This newspaper intends to report hard facts, and not the often diluted versions of events which appear on the pages of other Italian dailies.
Mini-Update: A .pdf copy, over 7 megabytes, of the first edition of Il Fatto Quotidiano is available for download, but only for today: Il Fatto Quotidiano.pdf – and if you can get to it.  My copy is downloading, slowly.
Mini-Update 2: Copy of Il Fatto Quotidiano downloaded. It took ages.
Il Fatto Quotidiano looks OK, and art director, Paolo Residori, states that it is 'British Style', which is interesting.  Many of the articles criticise the way Italy's government is doing its job, and, as promised, there are plenty of facts.  At first sight, the style does not appear to be too opinionated either, although I've yet to read many of the articles in detail.
The only negative thing I would say about Italy's newest newspaper, for what it is worth, is that there are not enough paragraphs, as is common in Italian writing.  Some of the articles do contain paragraphs, whereas others do not seem to contain anywhere near enough.
I have heard it say that Italians tend to regard huge blocks of text as being 'authoritative', whereas texts with things like white space and paragraphs are apparently perceived as being trivial.  Still, it would be nice to reach a compromise and perhaps try, slowly, to change the way Italians view texts with paragraphs.  They are so much less of a chore to read, as writing guides such as the Owl at Purdue state:  Paragraphs and Paragraphing.  I'd love to know if any readability studies have been carried out in Italy, adds he, digressing a little too much.
—–end of updates——
Italy's Woodward and Bernstein
One could view the launch of the newspaper Il Fatto Quotidiano as being an attempt to bring true journalism to Italy, the sort of journalism which allowed investigative reporters like Bob Woodward and Carl Bernstein to help uncover the goings on which led to the infamous Watergate scandal.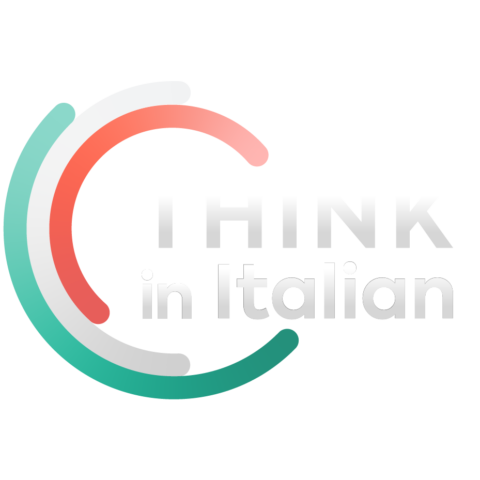 Stop reading, start speaking
Stop translating in your head and start speaking Italian for real with the only audio course that prompt you to speak.
Behind this newspaper are Italy's Woodward and Bernstein equivalents, Antonio Padellaro and Marco Travaglio.
Travaglio is very well known in Italy for being a journalist who is highly critical of Italy's power-mongers and his words have made him a number of powerful enemies in Italy.   Recently, for example, attempts have been made to have Travaglio excluded from making his regular appearances on Italian political talk show AnnoZero which is broadcast on Italian state television.
Antonio Padellaro, while not as well known as Marco Travaglio perhaps, is another Italian journalist who has attempted to report on intrigues involving the shady affairs Italy's political masters, and others.
Whether Il Fatto Quotidiano's investigative duo will uncover any Italian style Watergates remains to be seen, and it will be interesting to see if this 'innovative' approach to journalism in Italy manages to survive.
Without a doubt, Il Fatto will be subject to various attempts to shut it down, as many Italy's movers and shakers are extremely sensitive to negative criticism.
In Colour and Digital Formats
Printed in colour and in both hard copy and digital formats, Il Fatto Quotidiano can be bought from news-stands like any normal newspaper, at a cost of €1.20.  Subscribers will also be able to download a .pdf version of the newspaper.  For €130 a year subscription readers will be able to download a digital .pdf version of the newspaper daily.
A subscription plan for overseas readers is to be announced shortly too.
As a matter of interest, Il Fatto Quotidiano was distributed to some 15,000 Italian news-stands today.
For the moment, the  Il Fatto Quotidiano newspaper is only 16 pages in length, although if it does take off, one imagines that the number of pages will increase too.
Those behind this new venture were not 100% certain that this new journal would be launched.  Indeed, on the Il Fatto Quotidiano presentation website, it is stated that this new paper would only be born if people subscribed to it.
People must have done, because it exists!
Road to Success Could be Bloody
If, by any chance, Il Fatto Quotidiano does become a major force in Italian journalism, then it could bring about positive change to Italy.  However the road to success is likely to be rough and, possibly, bloody.
Italy's newest newspaper faces other problems too.  Firstly, Italians are not the world's greatest newspaper readers, and secondly, and unlike the rest of Italy's press, this newspaper, in an attempt to remain independent,  is not going to accept the subsidies which the Italian government hands out to the rest of Italy's newspaper industry.  Il Fatto Quotidiano is going to rely instead on income from subscribers, supporters, and advertisers to keep it going.
Still early signs are good, in that people obviously have taken an interest, as is evidenced by both the launch and the fact that I and a few others could not get hold of a copy!
With thanks to Alessio Baù for helping me find the First Edition image which can been seen on the right.
More information on Il Fatto Quotidiano can be found here , in Italian:  L'Antefatto – Il Fatto Quotidiano