The recent victory of centre-left candidate Giuliano Pisapia over Berlusconi favourite Letizia Moratti was an example of how new media can beat old media – if new media is exploited effectively.
I know for a fact that Pisapia had a new media team working on his Milan election campaign strategy. Indeed, one of the people involved was Alessio Baù, a social media specialist and all round nice guy, who after working with a web media agency in Milan, decided to go it alone and become a consultant – the Pisapia campaign demonstrated that he knows what he's at.
Note too that Pisapia's campaign budget was in the order of two million Euros or so, whereas Moratti had between twelve and twenty million Euros to throw at her efforts. Which just goes to show that money cannot and will not buy you love, or votes.
Pisapia's new media team used Facebook, Twitter, YouTube, Flickr, as well as blogging and document sharing service, Scribd. He also invited a group of bloggers from Milan to meet him – I was one of those bloggers, and, I think I was the only expat in the group too.
Opposing candidate Moratti tried to use new media too, but did not do too well on the social media front.
Deceptive Facebook Likes
Moratti also attempted to use social media to champion her cause, but, as revealed by Italian blog, ByoBlu, the Moratti Facebook page used trick tactics which included a deceptive chunk of code to fool people into clicking on something. The click was then transformed into a 'like' which is a Facebook measure of both popularity and success.
Other attempts to catch up with Pisapia on the social media front by the Moratti social media team were badly implemented, bungled, and backfired spectacularly, as you will discover a little later on.
Facebook Likes
Pisapia had a campaign Facebook page too, but did not use tricks to obtain likes, which is another reason to like him, if you will. After all, if Moratti is capable of virtual deception, then she may well use the same tactics in the real world.
Indeed, Moratti demonstrated that she was adept at off-line deception when she used the final minute of a head to head pre-election broadcast on Sky to draw attention to an incident Pisapia was involved in many years ago. Pisapia was fully absolved of any wrong doing, but Moratti believed she'd damaged Pisapia's image. The results of the initial election and the following run-off vote proved otherwise. Italians, it appears, are no longer prepared to swallow mud and blatant lies.
Pisapia's campaign Facebook page received well over 100,000 likes, Moratti's page had around 45,000 – although how many of the Moratti likes were genuine is not known.
MorattiQuotes on Twitter
The internet took deceptive and mud slinging Moratti apart with the amusing #morattiquotes Twitter movement which tweeted messages in which those purporting to be quoting Moratti blamed Pisapia for all and sundry, much to the amusement of many, including me.
Talking of Twitter, in an attempt to jump on the Twitter bandwagon, the Moratti team dropped a bit of a clanger and demonstrated that they did not know Milan too well.
An innocent looking question via Twitter to the Moratti Tweeters about a mosque in Sucate, Milan generated a lot of egg on face for the Moratti bunch. Sucate, aside from sounding vulgar in Italian, does not exist! Well, it does now, some Italian wags have added it to FourSquare!
Pisapia used micro-blogging service Twitter to support his election campaign too. He has around 8,500 followers and Pisapia is still tweeting updates now that he is mayor.
Moratti Adsense not Common Sense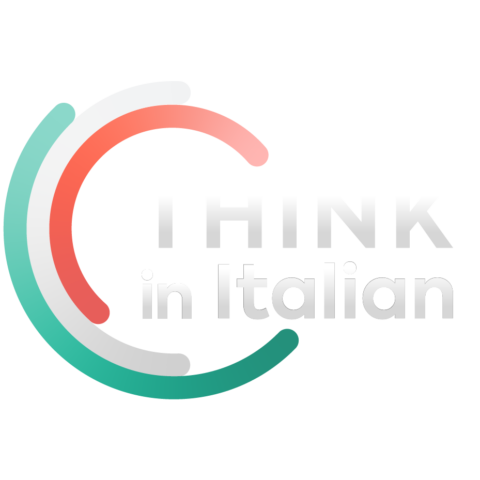 Stop reading, start speaking
Stop translating in your head and start speaking Italian for real with the only audio course that prompt you to speak.
Moratti flooded the internet in Milan with Google Adwords adverts displayed via Adsense which popped up everywhere this Milan based blogger went. Some of my Italian friends noticed the Moratti Adwords ads too, and we all became rather sick of seeing them pop up virtually wherever we went on the internet. The Moratti Adwords broadcasts were a classic example of typical, and pretty ineffective, old-media shotgun style ad targeting.
Silvio Berlusconi, Italy's current prime minister, also uses the television in Italy, much of which he controls, to blast political propaganda at Italy's population, but this tired approach does not work as well now as it seems to have done in the past.
Nowadays, contrasting opinions can be found all over the internet, which, much to Berlusconi's chagrin, he cannot control. Like Moratti, the Berlusconi gang tried manipulating a Facebook page a while back, as I discovered one fine day.
Pisapia, I noticed, also used Google's Adwords advertising a little towards the end of his campaign, but it was not the mainstay of his operation.
Both politicians, I hope, employed Adwords clever local geo-targeting feature to ensure that only those living in Milan, Italy would see their ads.
Pisapia Convinces and Engages via New Media
Overall, Pisapia's election campaign web presence, both on and off-line, was much more convincing and attempted to engage, not solely shout at, his audience.
Pisapia was blogging too, which provided potential voters with a more intimate view of the candidate who was to become Mayor of Milan.
Then there was YouTube, the video upload site which Pisapia and his team exploited to help spread their word. The PisapiaXMilano Youtube channel has received over 140,000 views and the total upload views is over 300,000.  As a matter of interest, in the first round of the Milan elections, Pisapia got 315.862 votes.
Social media undoubtedly helped Pisapia get his message across, although he was ably assisted, one might venture to suggest, by the social media foul ups of his arch rival Moratti.
New Media Enhances Old Ways
However, while new media did play a substantial part in Pisapia's election as Mayor of Milan, it was used to supplement and reinforce the traditional 'get out on the streets and meet the people' strategy. This Pisapia did too, and, well, he got voted in.
Moratti, on the other hand, dabbled with new media and made a mess of it. She also 'met' the people via an impenetrable entourage of bodyguards and other hanger's on, and she lost the mayor of Milan election race. Say no more.
Moral of the Story
Politicians looking to be elected would do well to consider reinforcing election campaigns with social media strategies – but beware of dirty tricks and deception – they do not work, and if you get found out, well, you could be in for big trouble. Ask ex-Mayor of Milan Letizia Moratti something about this.
Oh, and President Obama knows something about social media too…
Now who wants to be president? 😉