Forget Big Brother, Fear factor and Survivor.  The biggest and best reality show, a real combination of all those aforementioned reality shows, complete with an all-star cast, and a tanned gigolo, who loves to be surrounded by leggy lovelies, – as long as they are over eighteen – is Italy!*
This is what the leader of the centre-left opposition, Dario Franchescini, is saying about Berlusconi's management of the Living Museum.  Franchescini said that 'Italy is not a reality show' while at a conference addressing his party faithful.  The F man went on to accuse Italian reality show presenter Berlusconi of losing touch with reality too.  Fighting talk from the man whose first name is not a four letter word.
Really though, Franchescini has a point.  Italy does feel like one big reality show at the moment, what with Berlusconi's babes, and the messy break-up with his wife.  The news here often seems to have something of a surreal air to it, and seems more akin to one of those gossip generating reality shows than reality itself.  Or possibly the stuff of a scintillating new soap.
Still, the sometimes made observation that 'truth is stranger than fiction', quite often turns out to be true.
The Really Real Reality Show
Further blurring the already fuzzy boundaries of truth and fiction here in Italy is speculation that Noemi Letizia, the girl whose eighteenth birthday party was attended by good old Silvio, may be Berlusconi's love child.  This has been hotly denied by Noemi and her family, but some must be wondering just what the real connection between Berlusconi and this girl actually is, and the delightful Noemi is remaining tight lipped as to how she and 'daddy' Silvio became so close.
The explanations surrounding the Silvio divorce affair seem to be holding as much water as a rusty sieve, and nobody seems to want to believe that Noemi and her family are merely old friends of Berlusconi.
Yes, it really is the stuff of a reality show.
If you have ever watched Big Brother, at least the Italian version, you will know about the red chair in the padded cell in which members of the 'house' comment on their experiences so far, and how they are getting on with the other 'residents'.  Well, the 'red chair' was a black one, and it was occupied by one Silvio Berlusconi on a rather thin political chat show called Porta a Porta, conveniently run by Berlusconi crony, the waspish Bruno Vespa.  Had they changed the black chair for a red one, the viewers would have been hard pressed to understand whether the Berlusconi appearance was reality or part of one huge reality show.
The recent desire, now firmly knocked on the head, to field good looking boys and girls as candidates for election to the European Parliament just added to the 'reality show' feel of Italy.  The selection procedure seemed to come straight out of one of those reality talent shows, such as X-factor.   As I said, it's all a little surreal.
A new contestant recently entered the 'house', the leggy red headed bombshell Vittoria Brambilla, who has now been formally sworn in as Italy's new minister for tourism.  See my post entitled 'Tarting Up Italian Tourism' for more on the vivacious Ms Brambilla.  And an older post from February 2009, 'Rusting Italian Tourism', might help you understand why Italy feels it needs to put the glamour back into the tourism sector in that Living Museum, better known as Italy.
If the reality formula does not grab you, then happenings in Italy might make for a riveting soap.
An Italian Soap
Here is a list of the possible main characters: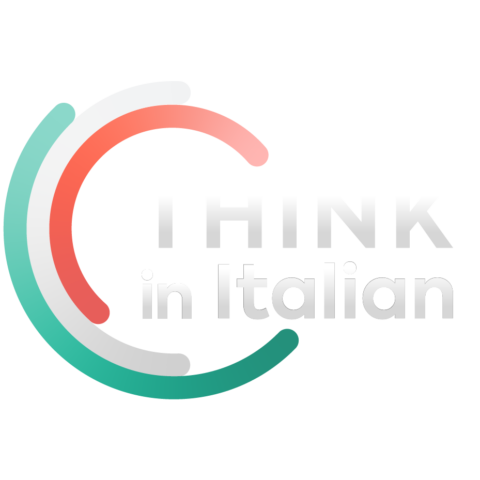 Stop reading, start speaking
Stop translating in your head and start speaking Italian for real with the only audio course that prompt you to speak.
Silvio Berlusconi – former cruise ship crooner, in the part of the Prime Minister of Italy, playing himself, as an ageing, but powerful alleged philanderer with a taste for the high life, lovely young women, and attractive ministers.  Always the joker, affable Silvio is often playing tricks on the other members of the cast, both on and off screen.
Veronica Lario – playing herself, as the wife of Silvio, who has long suspected that he has been 'playing away fixtures', and has confided her suspicions to all the other extras in the soap, ably played by the entire Italian population.
Mara Carafagna – again, playing herself.  She could play the part of Silvio's long suspected love interest, cabinet minister companion, and former topless model.
Noemi Letizia – as herself, the suspected love child of Silvio and the 'mystery woman' – whose name will only be revealed towards the end of the star Silvio B's final term of office.
Dario Franchescini – playing the man who would like to be prime minister of Italy, but lacks the charisma of the tanned star of the show to be so.  Towards the end of series two, Franchescini is offered the job of crooner on a cruise ship, which he accepts in the hope that he will come back a serious challenger to the Jesus Christ of Italian politics, Silvio.
Bruno Vespa, and Emilio Fede, both possibly playing the parts of suitably sycophantic journalists who suck up to their idol, Silvio.
I can see it now, and the title of the hottest soap since Dallas would be 'The Italian Way' or 'Made in Italy'.  This soap could be set in the sumptuous surroundings of a villa owned by party-animal playboy Silvio on a small Mediterranean Island called Sardinia.  The plot would revolve around the life of powerful Silvio, his business empire, and his love of lovely ladies.
What do you think?  Is Italy the stuff of reality or more suited to being a soap?  Any more suggestions for characters gratefully received.
*Note that the age of consent in Italy is actually 14.
Sources:
AGI News, 11th May, 2009:  FRANCESCHINI, L'ITALIA NON E' UN REALITY – in Italian.
The Times Online, 9th May, 2009: Noemi Letizia: Silvio Berlusconi may be 'Papi' but he is not my daddy – in English.
La Repubblica – 8th May, 2009: La Brambilla titolare del Turismo – in Italian.