This post is being highlighted to show off a rather nice place to stay in Italy's Le Marche region.
American Ashley Bartner's enthusiasm for life and living in Italy becomes apparent as soon as she starts talking about how she and her husband, highly trained chef Jason Bartner, decided that Italy was the place for them to rent apartments at their La Tavola Marche Agriturismo.
Instead of buying a place back in the USA, Ashley and Jason decided to set up shop here in Italy, and are now the proud owners of a glorious recently restored farmhouse which is situated in an idyllic spot in the countryside of the Le Marche region of Italy.
So begins a new series of features on holiday accommodation in Italy on Blog from Italy.  Only this series is to be about expats who have apartments for rental in Italy.  Do not worry though, the expat bed and breakfast features will continue.
Keep reading to find out more about Ashley and Jason's apartment rental business, which has already caught the eye of well known Italian woman's magazine Donna Moderna.For those looking to explore the delights of the relatively undiscovered Le Marche region, perhaps with a view to buying a holiday home in Italy, or even doing what husband and wife team Ashley and Jason Bartner have done, and come to live in Italy.
I spoke to Ashley yesterday, and she told me that she and her husband would be more than happy to share their experiences with others, and, of course, they can share their local knowledge with curious guests and point them towards the best that this area of Le Marche has to offer.
For the gastronomically curious, Jason Bartner, who trained with the likes of Jacques Pepin, can teach them how to cook, or simply cook for them.  Apparently Jason's skills in the kitchen were greatly appreciated by Italian guests who flooded to La Tavola Marche after an article appearing in an Italian magazine about their agriturismo.  So surprised were these Italian at the standard of Jason's tasty treats that they were convinced that he had Italian blood.  Although this is not the case, or at least Jason is unaware of some distant Italian relative, a meal or two cooked by Jason sounds as though it is something not to be missed.
Owners
Americans Ashley and Jason Bartner.  Ashley has always worked in hospitality, as she says:
"I'm a people person through and through." She has worked for the prestigious private clubs and resort company ClubCorp for 10 years from the front desk/concierge position to member relations director. "It's cheesy to say, but I love making 'magic moments' for others.
Jason Bartner developed his love of food while helping his father cook Sunday afternoon meals.  As he puts it so well:
I love how food brings people together, makes them happy. Who could complain when the smells of a home-cooked meal waft through the house on a Sunday afternoon? This was the start of my relationship with food. Every Sunday my father would cook a late afternoon meal, and when I was old enough to help, I joined him. This brings back a comforting memory and I soon learned that the real way into people's hearts was through their stomachs. And so began my career.
The desire to enter peoples hearts via their stomachs, so to speak, led Jason Bartner to qualify as a chef .  He now has over 12 years of high-end culinary experience, garnered from working in San Francisco and New York City, and an education at the French Culinary Institute, where he trained with culinary legends including Jacques Pepin.  Jason loves to cook for anyone with an appetite.  His fusion of classic French technique with Italian cucina povera makes for delicious dishes where the ingredients are the stars.  This is something which, as mentioned before, went down very well with Italian foodies.
From what I've understood, Jason has also developed something of a taste for the local game, so you might well find delicious venison based dishes being cooked up too.
Jason and Ashley are both Slow Food International members and follow the Slow Food philosophy which considers that everyone has a fundamental right to pleasure, and, consequently, the responsibility to protect the heritage of food, tradition, and culture that make eating a pleasure. The movement is founded upon this concept of eco-gastronomy—recognition of the strong connections between plate and planet.
The Accommodation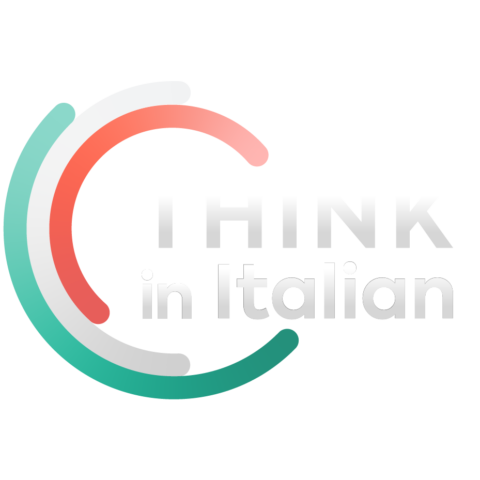 Stop reading, start speaking
Stop translating in your head and start speaking Italian for real with the only audio course that prompt you to speak.
La Tavola Marche has a total of 5 apartments for rent, all of which are of a good size.  The prices seem right too!
Pesca (Peach)
Sleeps 2 people. Ground floor apartment with a private entrance. Kitchen & cozy breakfast nook, bedroom (European matrimonial bed) and ensuite bathroom with wood beam ceilings and tiled floor. This apartment is equipped for handicapped guests. (27.82 meters squared)
Fragola (Strawberry)
Sleeps 4 people. Spacious kitchen and living room with a sofa bed, wood beam ceilings and tile floor. Bedroom with European matrimonial bed and ensuite bathroom; bedroom with two single beds. (49.34 meters squared)
Ciliege (Cherry)
Sleeps 4 people. Rustic kitchen and living room with sofa bed, wood beam ceilings and tile floor. Large master bedroom with lots of light (European matrimonial bed) and ensuite bathroom; second bedroom with two single beds and ensuite bathroom. (55.94 meters squared)
Pera (Pear)
Sleeps 4 people. Wonderful apartment with wood beam cathedral ceilings, a large kitchen, open living room and cozy fireplace with a sofa bed and tile floors. Master bedroom with European matrimonial bed and ensuite bathroom, second bedroom has two single beds and ensuite bathroom. (55.91 meters squared)
Mela (Apple)
Sleeps 4 people. Their largest apartment with sky-high wood beam ceilings reaching 4.2 meters, an open kitchen and living room with a gorgeous fireplace and tile floors. Spacious master bedroom with handmade iron bedframe, European matrimonial bed and ensuite bathroom; second bedroom is also very large with two single beds and ensuite bathroom. Beautiful views down to the river and beyond! (64.33 meters squared)
Facilities
Open air swimming pool.  (Oh how I love places with on-site pools! – Alex)
A large open kitchen, aside from the kitchens in the apartments, and dining room.Outdoor stove oven & bbq.
Ample parking.
Trekkers and Truffle Hunters Paradise
La Tavola Marche is also a great place for anyone who likes exploring on foot. Around the farmhouse there are some 500 acres of farmland, hills, and truffle filled woods.  Actually, if you have a sure fire way of finding truffles, and you come in the right season, you could end up more than paying for your holiday!  Maybe truffle hounds can be rented from the locals.
Cookery Classes
If you'd like to learn to cook like Jason, then cookery classes can be arranged too.  This means you will be able to take some real memories home with you!  And cook up your memories for your friends too.
Location
Place:  Agriturismo Ca'Camone, Via Candigliano, Sant'Angelo in Vado
Region:  Le Marche Region, Central Italy
Map:  To see where La Tavola Marche is, visit this page:  How to Find Us
Website:  La Tavola Marche Agriturismo
Do visit Ashley and Jason Bartner's excellent and colourful blog, which is a rich source of information on things to see and events the area in which they live. in addition to their main La Tavola Marche website.