San Lorenzo Bellizzi is a small village with 600 inhabitants in Northern Calabria. It is surrounded by the dramatic mountains of the Pollino National park and offers tranquillity, stunning nature walks and hearty local cuisine. And not only that: this month the local authority will put 25 old stone houses up for an auction for very attractive prices.
For €1500-3000 you can buy yourself a piece of history and authentic Italian life!
Old days
Like many other villages in rural Italy, San Lorenzo Bellizzi has seen better days. Very little is known about its origins but San Lorenzo Bellizzi was mentioned in a document dating back to the 12th century.
A while ago the narrow streets were full of the hustle and bustle of village life. Years went by and the much of the youth of San Lorenzo moved to the greener pastures of bigger cities and richer foreign shores. For the last 40 years the historic centre ("centro storico") has remained unoccupied.
A few years back the old beautiful church collapsed during an earthquake. The locals took the matter in their hands and built a beautiful panoramic viewpoint point with the remains of the church bell tower.
However, about 60 traditional stone houses that were been transferred into the ownership of the local council are slowly crumbling away as there is no money for restoration.
True Grit
Sanlorenzani, as the locals are called, have always being known for their true grit: over the centuries of various feudal tenures they stood their ground firmly demanding from their rulers "give us land or… land".  That tenacity certainly runs in the blood, I thought as I talked about the future of the village to Antonio Cersosimo, the mayor of San Lorenzo,  "It is not in our character to sit and wait while knowing that in a few years the village of San Lorenzo Bellizzi might cease to exist ", he said.
"We have to do something and try to save it. We are die-hards who don't give up easily!"  The mayor was born here, as were his parents and grandparents. He is 37 years old, full of energy and fiercely passionate about his land.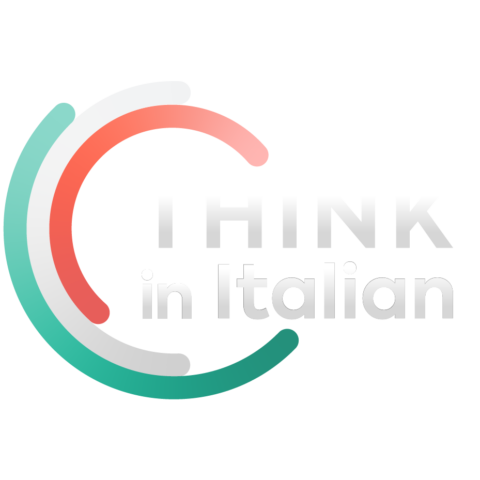 Stop reading, start speaking
Stop translating in your head and start speaking Italian for real with the only audio course that prompt you to speak.
Cersosimo and his team have a mission: to bring the centre of old village back to life. They do not want to wait for government money which might never arrive. Instead, they hope to attract private buyers who will restore the lovely stone houses to their former glory.
Different story
Such initiatives are not new in Italy.
In 2008 the mayor of Salemi, a town in Sicily, announced the give-away of old houses to anyone who had money and desire to restore them. The price tag was… 1 euro. With his high profile and connections in the art world he managed to attract some celebrities, both Italian and international, who were willing to invest in doing up the forsaken properties. However, the initiative seems to have hit bureaucratic rocks. It also didn't help that the mayor, Vittorio Sgarbi, resigned last year after alleged dealings with the mafia within his  administration came to light.
San Lorenzo Bellizzi's initiative is more transparent and low profile: you will not see articles about it in the press, although, I think, it merits the front page coverage.
The auction will be advertised in Italian on the local website, so it is unlikely that there will be many foreigners flocking in (the prices will remain low for sure!).
The sale paperwork is standard and involves paying a buyer's fee of around €700 to the commune. The restoration must start 6 months after purchase and finish not later than 2 years afterwards. According to the mayor, on average the restoration works should cost 20.000-25.000 euro. Less, possibly, if you are into DIY.
About Anna
Anna Lebedeva has lived in Russia and Ireland for many years. Now she lives and works as a freelance journalist in Italy and runs her Green Holiday in Italy travel blog.
When not researching or writing her next article, Anna is trying to grow organic vegetables in her garden or persuading her lively floppy-eared dog Gogol (named after the Russian writer) not to trample on the seedlings. She loves creating her own vegetarian recipes, cooking, hiking in the Apennines or simply relaxing with a glass of Montepulciano d'Abruzzo wine.