One of these days I'll stop writing about Italy's colourful prime minister Silvio Berlusconi and what he's been up to.  As to when such a day will arrive, I'm not holding my breath!
Predicting just when Berlusconi will exit stage right is about as impossible as forecasting a sunny day in the UK.
Berlusconi has had a few close calls and it was predicted that Italy's tanned girl-loving supremo would not have made it to last Christmas. Well, Christmas 2011 is on the horizon and Berlusconi is still sitting pretty.  However, much noise is being made about Berlusconi's credibility, or rather, lack of it.
Predictably, pressure on Berlusconi to party off into the sunset is mounting, once again.
Adding to the chorus this time round are a few members of his own cohorts including the head of Italy's anti-mafia commission of all people. Then there is the right-wing leaning Renata Polverini who is the president of Italy's Lazio region (the region of Italy in which Rome is to be found).  Polverini has publicly questioned Berlusconi's credibility.  Polverini will be struck of Silvio's Christmas present list, one suspects.
The ever increasing dissent coming from within and very close to Berlusconi's own ranks indicate that the end is more or less nigh for Silvio Berlusconi.  Indications that he is on his way out have been around for a long time, and it has not happened yet.
Financial Credibility
Italy's financial markets have questioned Berlusconi's credibility, and decided it is not up to much evidently.
Financial markets in Italy have been nose diving since before Berlusconi made a speech in Italy's parliament in July which was designed to allay fears that Italy was to become the new Greece.
Today, and continuing a downward trend which began in May 2011, the Milan stock exchange (FTSEMIB.MI) is tumbling once again.  Year to Date figures on Yahoo Finance indicate that Italy's markets have fallen by over 30% since the start of 2011.  Just to put this in perspective, the FTSE 100 in London has lost around 13% since the beginning of this year.
Credible Austerity Package?
Round one of austerity measures for Italy did not convince anyone, so round two came along.
Berlusconi has heralded the current version of Italy's austerity package as the best thing since sliced bread and has even gone so far as to claim that he and his gang have saved Italy.
The EU and ECB have welcomed the proposed austerity plan – which will be subjected to a confidence vote in Italy's lower house of parliament this week, all being well.  However while on paper things look OK, there is uncertainly as to whether Italy will stick to its guns.  Credibility raises its mischievous little head once more, in that some do not believe Italy will ever get round to implementing its shiny new austerity measures.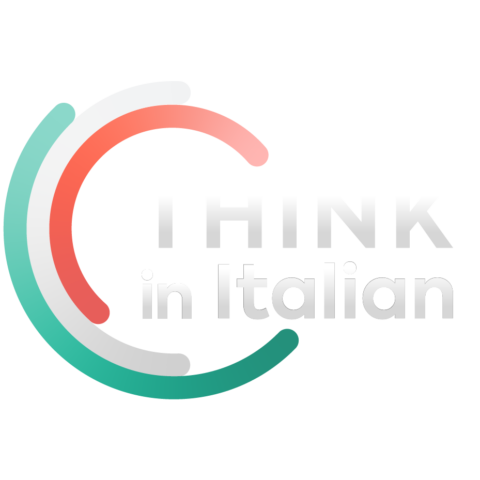 Stop reading, start speaking
Stop translating in your head and start speaking Italian for real with the only audio course that prompt you to speak.
Both rounds of Italy's austerity measures stank of being cobbled together only as a result of dire warnings from other members of the European Union.  Had the EU not grumbled, Berlusconi would not have acted.  And now Berlusconi is claiming to have saved Italy from the same fate as Greece.  Amusing, is it not?  Or it might be, if it were not for the fact that if Italy had acted sooner, some of the more painful aspects of the austerity measures, such as sweeping cuts to funding at regional level, could have been avoided, or at least phased in gradually.
It could be said that Berlusconi is being phased out gradually.
Berlusconi is Leaving Italy
Yes, Berlusconi is leaving Italy, but only for a day.
He's decided that he must go to Brussels and Strasbourg tomorrow to chat about Italy.  Nobody is sure why he has to go, as he could have simply sent Italy's erstwhile finance minister, Giulio Tremonti.
Conveniently, by going to to chat to EU parliament bigwigs, Berlusconi will avoid being questioned by magistrates who'd dearly love to know how come Berlusconi had been playing large globs of cash to a man who just happens to be under investigation for cocaine dealing and supplying prostitutes to Berlusconi's bunga bunga parties.  It is suspected Berlusconi's European parliament trip is no more than an attempt to play for time.  And he does need some time, allegations that he was blackmailed are coming to a head.
Although an attempt to blackmail Berlusconi is suspected, Berlusconi is having none of it, and has claimed that he was merely helping out a family in need.  In the same way as he helped certain girls who supplied him with certain services, presumably.  That the family concerned was allegedly involved in drug dealing and a prostitution ring does not seem to be a concern to Berlusconi, who has stated that the life of the family has been ruined by nosy upholders of Italy's laws.  He has vigorously denied claims that he is off on a jolly to Strasbourg to avoid questioning.
Another reason why the good Mr Berlusconi might need a little thinking time is that documents concerning intercepted conversations between himself and the man he was helping are due to be released very shortly; either today or tomorrow.  Just what is likely to come to light is said to be worrying the great Silvio.
In public though Berlusconi remains his usual rumbustuous self.
Despite reportedly stating Italy is a shitty country, and that he intends to leave it, he has not.  Quite the opposite in fact.  Berlusconi has stated that he will not go and, furthermore, that if he is toppled, he will stand for re-election.
Possibility of Self-Destruction
There is a slight chance the Berlusconi government will self-destruct this week – a confidence vote on the austerity package due later this week will indicate whether there genuinely is dissent within Berlusconi's own ranks.
Personally, one suspects that Berlusconi will survive the confidence vote as those concerned will be benefit from keeping themselves in place until Italy's 2013 general elections.  The hand is still feeding them.  One suspects such people do not really care whether Italy or Berlusconi are considered credible so long as their bank accounts continue to look healthy.
Incredible Italy!