The news seems to be wending its way around the world that Italy's prime minister Silvio Berlusconi was attacked while he was leaving a political rally in Milan, Italy yesterday.  Facts are still coming in and a fake Facebook appears to have been set up too.

Initial reports were that Berlusconi had been punched.  Now though, it looks as though he was hit by what is being widely reported as being a souvenir representation of Milan's Duomo cathedral.
The object, which was made of metal, injured Berlusconi's face and cracked one or more teeth.  Altough it is still very early on, Berlusconi's doctor has stated that the injuries sustained were serious.  It expected to take Berlusconi around three weeks to recover from his injuries.
Berlusconi's doctor stated too that immediately after the incident Berlusconi showed concern for the person who assaulted him, as well as signalling to his supporters that he was OK.
Berlusconi's aggressor was a 42 year old man, Massimo Tartaglia, who, it is understood, has a history of mental health problems.  In addition to the souvenir Tartaglia threw at Berlusconi, Tartaglia apparently had another in his pocket and a container of pepper spray.
Reports state that Tartaglia would have been lynched had he not been taken from the scene by police and Berlusconi's bodyguards.  The analysis has now started, even if many of the facts are by no means clear just yet.
Threat to Democracy
Sunday evening's television was full of news of the affair.  While initial indications are that the assault may well have been the act of someone who is mentally imbalanced, this has not stopped many of Italy's politicians from coming up with grandiose phrases concerning threats to democracy in Italy.  The word 'terrorism' has been employed too by Berlusconi supporter Umberto Bossi.
Update 14 December 19:05 Italian time
Much mention is being made of a 'climate of hate' existing in Italy – this is a little at odds with the assault on Berlusconi which was carried out by an apparently mentally unstable individual and somewhat goes against Berlusconi's own claims that he is the best prime minister Italy has had in 150 years.
It is almost as if someone is thinking of using the attack as a good reason to clamp down on anti-Berlusconi supporters. After all, one would not make so much of a random attack made by a mentally unstable person, now would one?
Berlusconi reportedly does not understand why people hate him.
New FaceBook Groups – Update 14 December 2009 9:35am
On Facebook several groups have been set up – some in support of the action of Tartaglia, however by far the biggest group, with nearly 380,000 members is one which has been created by not so much Berlusconi supporters, as perhaps those against acts of violence  – Sosteniamo SILVIO BERLUSCONI contro i FAN di massimo tartaglia
There is something a little odd though – as there seem to be a huge number of members- and there are people I know.  People I would not have expected to have seen in such a group.  I'm checking with one to see if he is a genuine member, or was added without his knowing.
Fake Facebook Group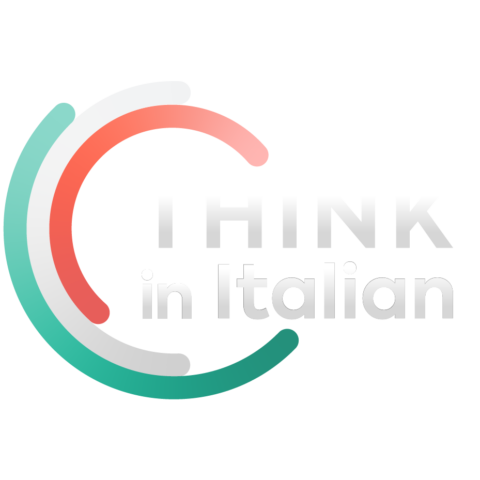 Stop reading, start speaking
Stop translating in your head and start speaking Italian for real with the only audio course that prompt you to speak.
UPDATE 14 December 2009 10:10: I've been told that the new group is not so new after all – it's an old Facebook group which has been renamed. Not all the members listed are  genuine – they joined another group which had a different perpose initially.
The Danger of Facebook Groups and Pages
This is a little worrying.
Let's say I set up a Facebook group called 'Be Nice to Children' – get lots of members, and then change the name of the group to 'Klu Klux Klan Forever' – and you will be a member/ fan!  Would you be happy?  I think not.
Here is some more on the fake Facebook page from Blog from Italy: Fake Silvio Berlusconi Facebook Page
Images of the Attack
Images of the incident can be viewed here: In pictures: Silvio Berlusconi attack – BBC
Spiral of Violence
Both yesterday and today other protests against the Berlusconi government were being held, and Italy's president Napolitano seems to be concerned that a 'spiral of violence' needs to be halted.
Additionally, Berlusconi has been facing bad publicity over what some are viewing as attempts to avoid court cases.
Suggestions coming from a mafia turncoat in court case concerning a close associate of Berlusconi associate that Berlusconi may have mafia connections may well have compounded negative feelings towards Italy's current prime minister.
Last week a 'No-Berlusconi day' was held in Italy and a substantial number of people attended a rally in Rome.
There does seem to be quite a wall of bad feeling facing Silvio Berlusconi at the moment.
Was the Sunday Assault Premeditated?
One of the questions being asked is whether the assault was premeditated, however, it is being stated at the moment that Berlusconi's aggressor, Tartaglia, acted alone, and he was not known to police.  Nor did he belong to any anti-Berlusconi group.  However, nothing is too clear yet.
The father of  Massimo Tartaglia called Silvio Berlusconi to apologise for his son's actions – according to press reports.  Tartaglia's father is a company owner, and he stated that his son's action was the result of the negative climate in Italy at the moment.  Massimo Tartaglia  invented a number of art installations which were mentioned in newspapers around 15 years ago.
Massimo Tartaglia, Berlusconi's attacker is still being interviewed by police.
I'll update this post if anything more concrete comes to light.
Related articles by Zemanta