The Berlusconi government is in the act of pushing through a justice system reform which will shorten the time it takes to hear trials in Italy.
No harm in that, you might think – especially if you are aware that the wheels of justice turn extremely slowly in Italy.
Yet the 'reform' has caused uproar in Italy.
Why? Mainly because the 'reform' seems to be a law designed to free Italy's prime minister of at least one case he is tied up  in.
The proposed law; it still has to pass Italy's upper house – the senate; will have a retrospective effect, and one of the terms of this proposed law does appear to help extricate someone from the legal tangles he seems to be eternally wrapped up in.
Italy's opposition parties are much more blunt and have alleged that the new short trial law is nothing more than an blatant attempt to keep Italy's prime minister Silvio Berlusconi out of court.
Debate in Italy's parliament over the short trial issue was especially heated with the opposition citing Italy's constitution which states that all are equal in the eyes of the law in Italy. The reform may make some more equal than others, the opposition argues.
Despite filibustering and other tactics designed to hold up voting on the issue, the allegedly Berlusconi friendly law was voted through Italy's lower house on April 13th – last Wednesday with 314 votes for and 296 against.
Protesters outside Italy's parliament in Rome hurled insults at Berlusconi supporters after the vote.
Italy's judiciary is not happy either, and claims that if the bill actually becomes law, some 15,000 cases will be extinguished and justice simply will not be done.
Stories of those who stand to lose out justice-wise if the bill becomes law are already appearing in Italy's newspapers.
Angelino Alfano, who also happens, apparently, to be an informal favourite to take over from Silvio Berlusconi, claimed that only around 6,400 cases would be affected by the new law – should it come into effect.
Italy's President Napolitano is reportedly not overly happy with the proposed law, but premier Berlusconi is to send his justice minister up to clarify; read convince; Italy's president that the proposed law is not as harmful as it may seem. In any event, Berlusconi has declared that additional attempts will be made to turn this bill into law.
Buoyed up by the success of the attempt to push the short trial reform through Italy's parliament, the Berlusconi government has promised further 'reforms' and would dearly love to make Italy's wire-tapping legislation more friendly to those under investigation by ensuring that wire-tapped conversations cannot be used as direct evidence of wrongdoing.  Italy's anti-mafia bodies will be very happy about this, one suspects.
Worries for Democracy in Italy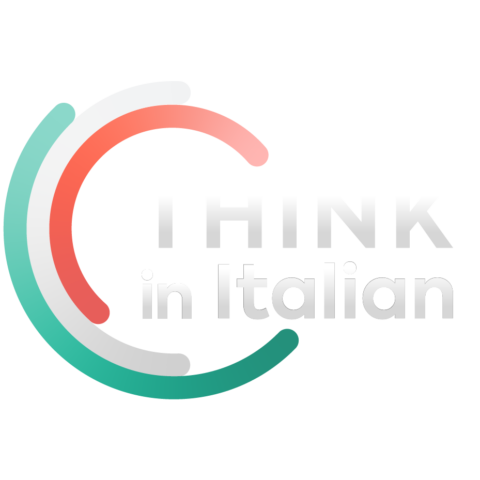 Stop reading, start speaking
Stop translating in your head and start speaking Italian for real with the only audio course that prompt you to speak.
One person I know, and a political scientist at that, James Walston thinks Berlusconi is a real threat to democracy in Italy. Actually, it's not only Berlusconi and his band, but plenty of others on the so-called opposition who, strangely, don't seem to be too worried by what is happening in Italy at the moment. Read Professor James Walston's opinion and assessment of the worsening situation here: Berlusconi contra mundum
And the Ruby case?
The by now world infamous RubyGate affair may eventually come to trial – it is alleged that Berlusconi slept with an under age prostitute and then allegedly used his influence to have same prostitute released from police custody. Both Berlusconi and the under age prostitute  – Ruby – deny any wrong doing.
Denials or not, attempts are being made to keep the case out of Italy's courts, and Justice Minister Alfano is apparently evaluating whether or not to investigate the actions taken by Italy's prosecutors and magistrates with a view to initiating disciplinary proceedings if something untoward is discovered.
Berlusconi's supporters and his lawyers are maintaining the line that the Ruby case does not fall within the jurisdiction of the Milan prosecutors and courts, and argue that Berlusconi's attempts to extricate Ruby from the hands of police in Milan after she had been taken into custody in connection with an accusation of theft were tied to Italy's prime minister acting in an official ministerial capacity aimed at avoiding a diplomatic incident seeing as Berlusconi claims he thought Ruby was the niece of the recently deposed president of Egypt.
The Ruby case is rumbling on. A couple of girls who say they participated in the bunga bunga parties claimed that the parties did involve erotic games, whereas the Berlusconi camp asserts that the parties were little more than civilised soirées.  The mother of one of the girls who went to one of the parties complained that her daughter's reputation had been damaged and that everyone now assumed her girl was an escort.
Meanwhile, others are saying that too much time is being wasted on Italy's prime minister's affairs and that Italy has more urgent issues which need to be examined – such as youth unemployment, an unstable job market and an economy which is still not going anywhere.
The last words to Italian comedian Roberto Benigni:
"What pain for this Italy Dante called a brothel" and "Maroni wants [Italy] to leave the EU? With this government we'd be off any continent."
Sources and further reading:
Rai News 24 – Processo Breve, la camera vota sì – Short trial, the house votes yes
Il Messagero – L'Anm: processo breve amnistia permanente che uccide almeno 15mila processi – Magistrates Association: Short trial is permanent amnesty that will kill at least 15,000 trials
Rai News 24 – Pdl chiede ad Alfano azione disciplinare contro toghe – Pdl asks Alfano to bring disciplinary action against judges
Bolognanotizia.com – Feste ad Arcore: la mamma di Chiara difende la figlia, non è una escort – Parties at Arcore: Chiara's mother defends her daughter – she's not an escort
Ansa.it – PM's lawyers deny 'bunga bunga' tale
Il Sole 24 Ore – Montezemolo a Tremonti: poca ironia, ora i risultati – Montezemolo to Tremonti: enough irony, time for results