Well, I have finally got round to scribbling something about our 'holiday' in Sharm. Here it is:
Well, everything got off to a slowish start as our morning flight was delayed by an hour or so. When we touched down in sunny Sharm the temperature at the airport was blisteringly high. Then there was the visa queue which took up the next hour or so, followed by another wait while the passport people check our shiny new Egypt entry visa stamps. Once we had finally extricated ourselves from these little delays we met up with the tour reps and shuffled off to our coach. We were soon on the coach and off to our infamous hotel (Why infamous? – a few days ago a tv program had identified this here establishment as being the haunt of a peeping Tom (or should that be Mohammed!) who hid himself in a sort of service cupboard which allowed him to watch goings on on the bathroom – the guy was discovered and sacked, and I noted that the cupboards all now had little padlocks on them). When we got there we were led along a long corridor to our, rather smelly, room. The room was big enough, it had a large balcony too, but the bath smelled of sewers. The furniture was a wee bit run down too and did not give the impression of being at four star level. Not wishing to rock the boat and end up making enemies of our hosts, thus ruining our hols totally, we decided to keep mum about the smell, which seemed to permeate most of the hotel wing in which we were located. Off to supper. I was grumpy – it was not a great start – but worse was yet to come… The food, as it turned out, was very good, as was the service. The staff were not smelly and were courteous and helpful at all times. Maybe things were not so bad after all, I thought, wistfully. After dinner we settled into our room and decided to have an early night – baby was very tired after all the travelling. Then the music started. Our room faced the source of the earthquake provoking bass and quickly throbbed to the beat. Our little one slept blissfully through all this, whereas I was fuming. This was not a great start to what was supposed to be a quiet and relaxing holiday. I even contemplated carrying out a commando style raid in the small hours armed with my speaker cable cutting Swiss army knife, but discounted this as being a bit extreme, when the real problem was basically that I have become old. I do like loud music and have been to very load gigs and concerts, however I would never contemplate living in the middle of an ocean of noise. All in all things were not off to a great start. We grinned, sort of, and beared it. Next morning, after having been softened up by the decent breakfast we decided to head off to the beach on the hotel's bus. Five minutes and we were there. It looked promising – until that is we got up close. The beach, if you could call it that, was located on a sort of mini cliff about 5 metres above the shoreline. It was a great place to let our inquisitive almost three year old loose. Not. He would surely have ended up going over the cliff edge – there was no protection, so it really was not a great place for very young children. Shame really, because the sea was amazing. Sharm is rightly famous for its reefs and multitudinous sea life. I managed to dip my feet in the waters and try out my new snorkelling gear and I was amazed at all these multicoloured fish which kept swimming past and occasionally stopping and nibbling at my feet. They were not small either. Before Sharm my experience of tropical fish was limited to the tiny examples I've seen in the fish tanks in pet shops, and having viewed a few Jack Cousteau (remember him anybody?) under water documentaries. I had never seen such pretty fish in my life before. Positive mark for the area. After having wet my feet I wandered up to my other half and baby and was almost prepared to forget about the previous night. This is not so bad, I thought. Then the music started. Bloody hell, I thought. There is no escape. We left shortly afterwards and hung around for quite a while waiting for the shuttle bus to not turn up. After having frazzled for a fair time, some other guests and ourselves decided to grab a taxi to get back to the hotel. We all hopped in and set off and, guess what, the blasted bus came chuntering along the road. We cursed it and headed back to the disco, sorry, hotel. We decided to give that beach a miss and try to find somewhere else. We endured another sound soaked night and woke up feeling worse than when we got to bed. Great. I asked if we could change room and was told to come back in two nights time. I resigned myself to putting up with the numbing notes for a while longer. The weather was good – warm and sunny, just about perfect. Could things get any worse? Yes, of course they could and they did. Some extremists decided to blow up a resort called Dahab about 100 kilometres to the north of us. That night and the following day we ended up getting a sea of text messages from various well wishers and found that the mobile phone lines were jammed, so we could not call and say we were OK, no doubt making those who we wanted to call feel yet more anxious… The net result of these bombings was that we ended up feeling a little reluctant to wander off and explore Old Sharm and nearby Naama bay. In fact we decided to stick close to the hotel and not tempt fate. This is not something you really want to happen on holiday, but then we were deep in the heart of Islamic territory and Sharm had already been a target. We did eventually make it to Old Sharm – which is nothing special and Naama bay which is better but one hundred percent for tourists. If you want to experience the 'real', then Sharm is not for you.
The bombings dampened even further our already fading holiday spirit and the only really good memory I have is of the final day when I spent the morning snorkelling off a crowded beach which I had managed to reach after having flagged down one of the only non-English speaking taxi drivers in the area.
I am no diver, but I can certainly understand why the area is regarded as a divers paradise. The sights you see underwater are fantastic. I even discovered that there are a number of biggish sharks in the seas there, this disconcerted me a little, and I could have sworn that I heard an announcement warning everyone out of the water due to some tell-tale fins. Then again, I was possibly being paranoid.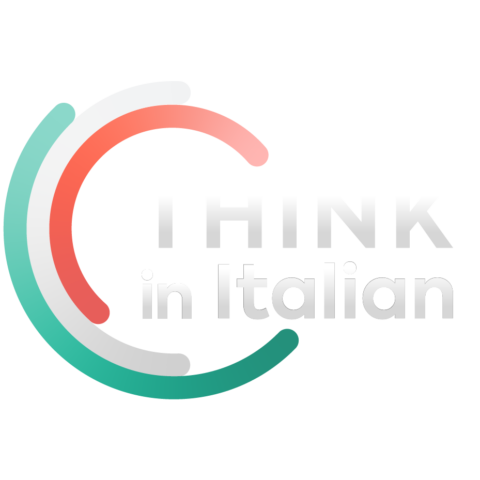 Stop reading, start speaking
Stop translating in your head and start speaking Italian for real with the only audio course that prompt you to speak.
It was the final day when Martin, our three year old started to get all unsettled and wanted to go home. We weren't sure what was up until his left eye started to become redder and redder. Our flight was at midnight that night, so we had a long wait before jumping on our plane. Our little one was sick at the airport and his eye started to swell. We hoped nobody would notice and stop us from heading for home. Luckily nobody did, thankfully.
The eye swelled up good and proper on the plane. We got home at 4 in the morning, had a sort of sleep and woke up at 9ish. The eye was even worse. Call taxi, head for the casualty department of our usual hospital.
Our son's two week say in hospital was about to begin.
We have not really talked about the holiday since.