It took me about two weeks to officially settle into Florence.
Blending In
During that two weeks I realized how hard it is to adapt to a country.  There are many different things that Italians do that you need to be aware of.  By being aware of these simple things you will be able blend in more.  Personally for me, there were quite a few things that caught me off guard. Getting used to habits at first are definitely a little strange, and some things might take you by surprise.  Here I am though, it is my third week here and I am ready to tell you about some things you should know if you plan on staying in Florence, Italy for a while.
Learning the Language
If you plan on coming to Italy, you are going to have to realize that everyone here speaks Italian.  It would be super beneficial to learn a little bit of the language or make a list of important things that need to be said. Now don't expect to get everything right, it is very hard to learn a new language.  If you at least try and make an effort they will notice.  Also if someone asks you a question, do not just shake your head yes and say  "Si." First of all, you probably do not understand the question you were asked, and secondly you are probably going to look stupid for saying "Si" when the question is not a yes or no question.  Also in Florence most people know some kind of English, so you could always ask if they speak it.  If they say yes, remember to speak a little slower than usual.
Always remember that there is a language barrier here and although Italians know English, some do not know it that well.  Also remember that their English skills are a little less advanced than ours, because English is their second language.
Meals
In Italy, the eating habits were definitely something I needed to get used to.  Out here breakfast to them is usually a cup of coffee and something sweet.  Back at home breakfast for me is waffles, pancakes, french toast etc.  Their second meal is lunch, it starts at around 1 pm and it is their biggest meal of the day.  It usually consists of a pasta dish, a salad, meat or fish, and then some fruit.  At this time most of the stores close down and reopen at around four in the afternoon.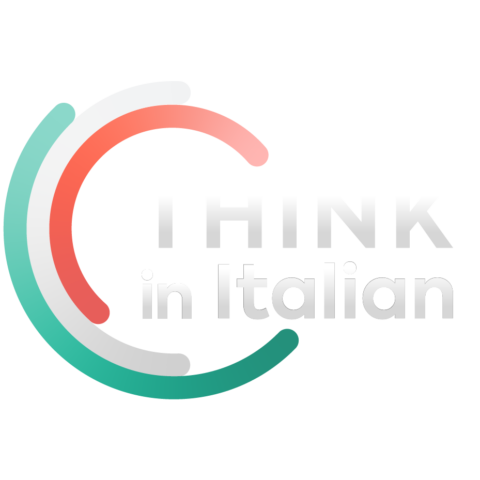 Stop reading, start speaking
Stop translating in your head and start speaking Italian for real with the only audio course that prompt you to speak.
In America, we have lunch breaks but we do not close down the shops. Also in America some people do not even eat lunch daily, before I came here I did not really even think about eating lunch.  Dinner out here is around 8, I would advise you not to go get dinner earlier than that. Dinner is usually is just a smaller meal consisting of soups, salads, cold meats cheeses and fruit.  Definitely different from an average American custom.
Little Things
As I mentioned in my previous article, Arriving in Florence, beware of walking.  Follow the flow of traffic, do not weave in and out, and be cautious of cars, bikes, and motorbikes.  You are already a tourist in the country, so try not to make it that noticeable.  Always walk with confidence.
Another thing is I would advise is not to eat a meal while walking.  In America we tend to eat pizza or even a sandwich on the go.  A meal to Italians means you either sit down and eat it or you find a place to stop for a second and stand and eat it.
Finally, avoid the markets that sell discounted purses and other stuff, they will try to get you to buy an item from them, and make it sound like you are getting a good deal.  In all reality it is just not worth it.  Go to a bigger store, I promise you will get better quality, and you won't get hassled constantly (and you won't end up with a potentially huge fine, either – Alex the Ed).
Overall, settling in will take time, but once you develop a feel for the place, and follow the advice in this article, I promise you will soon begin to feel much more at home.
Picture by Diana Besser