This is a reminder to say that from 12:00am GMT September 12th to 12:00 am GMT September 19th 26th you can send in your entries to the La Cucina Italiana and Blog from Italy recipe contest.
Indeed, my mouth is watering at the prospect of reading the entries, and I know that both the judges and the official taste testers are looking forward to some serious soup sampling.
The three people who come up with the most scrumptious soup will end up with a one year subscription to the US version of La Cucina Italiana magazine.  Read all about it, and find the email address you need to use here.
By the way each entrant may submit as many as five different recipes.
Those, on the other hand, who would simply like to know a little more about Italian soup might like to read on.
A Soup is a Soup
Understanding just what constitutes soup in Italy is not all that easy.  Many innocent tourists order 'zuppa', and
what they will find in front of them is a steaming bowl of liquid.  Great!  Looks like soup, tastes like it too.  End of story.
No, sorry, not quite.  You see what many visitors to Italy may overlook is that there are other soups on the menus too, it's just that Italians do not refer to them as soups.  The words they are more likely to use are 'minestra', 'brodo', 'veluto' and 'crema'.
My apologies if I'm ladling on so many soup related terms, but then Italy has never been known for its simplicity.  If you have not gone potty by now, then proceed to the next paragraph.  Otherwise, go make soup.
Minestra or Ministrone
Still here?  Great!  Let's get into the nitty gritty.
Technically, 'minestra' is the course served after the antipasto, otherwise known as a 'primo' here in Italy.  Italian minestre may be liquid or solid, either soups or pasta dishes.  Actually, all Italian soups are minestre, but not all minestres are soups.  To add to this somewhat confusing situation, many parts of Italy consider minestre to be only liquid dishes.  In other words, what many from English speaking countries would call a soup.
Then of course, there is the confusingly named 'minestrone' which probably around 99% of the world has heard of.
Minestrone, in Italy is a liquid form of minestra – that's soup to you and me.  However what passes for Italian minestrone in other countries often bears no resemblance to what a real Italian minestrone is like.  Should you wish to sample a real Italian vegetable, but not vegetarian, minestrone, then there is an excellent recipe here.
Brodo
A 'brodo' is another liquid food which falls into the overall 'minestra' category described above.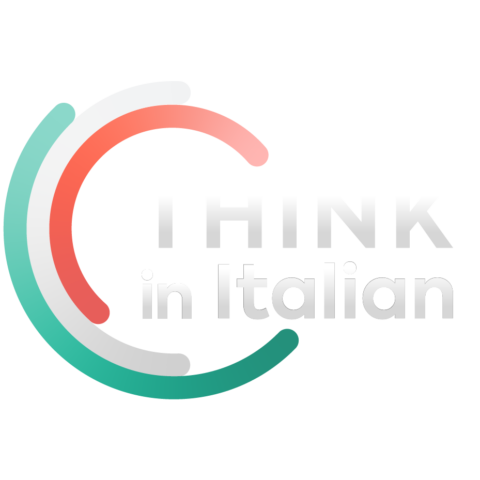 Stop reading, start speaking
Stop translating in your head and start speaking Italian for real with the only audio course that prompt you to speak.
The word 'brodo' is Italian for 'stock' or 'broth'.  Indeed, one extremely common, but very easy soup to prepare, and which Italians often run up for children in winter, is pasta in brodo.
Basically all you do is cook pasta in stock instead of water. Then pasta and stock is served in a dish, with some of that good old Italian staple, Parmesan sprinkled on top.  It's very good, but can become a little samey if eaten too regualrly.  Our five year old loves it though.
To make a brodo, the best pastas to use are the smaller varieties, such as cappelletti, or stelline and ditalini but, at a pinch, you could pop just about any kind of medium sized pasta in.
The brodo, on the other hand, may be just about anything you like – from the odd broth/ stock cube to the real thing which is made by boiling chicken and other meat bones in water for a good few hours.
Actually, cooking up a nice brodo type soup would be quite a good way of using up all those scraps of pasta which often linger in the base of pasta boxes and bags.  I have this pasta problem, and am reluctant to throw perfectly good pasta out.  Just run up a brodo, and your woes are over.
Crema
A 'crema' is a puréed soup often based on a single vegetable into which either milk or, preferably, cream is added.
Veluto
Soups which fall into the 'veluto' category are merely puréed soups to which cream or milk is not added.
————————————————
Italian Restaurant Tip
So, the next time you find yourself in an Italian restaurant in Italy, and you are browsing the menu, aside from playing safe and opting for 'zuppa' or good old minestrone, look for the words minestra, brodo, crema, and veluto.
I assure you that a good evening may well turn into a super one.
————————————————
La Cucina Italiana US Magazine
Please remember Blog from Italy's contest is kindly being sponsored by the US version of La Cucina Italiana magazine.
La Cucina Italiana is aimed at chefs of all levels, and is beautifully illustrated, as its aficionados well know.  The Italian version of the La Cucina Italian magazine is very popular and highly regarded here in Italy and I keep on hearing very good things about it.