Reggio Calabria is home to an extraordinary pair of 2,500-year-old, life-sized bronze statues. In Italian, they're called "I Bronzi di Riace" or are referred to simply enough as "I Bronzi"—The Bronzes. They are, to use an Italian word, unico—unique, unparalleled, one of a kind. No, make that two of a kind.
In order to see them, you have to go to Calabria. Where is that, you might ask? In the toe of the boot, in Italy's deep south, to a region a bit out of the way for both tourists and natives. However, every so often a media personality or someone in the government tries to browbeat Calabria into lending them out, to "share" their beauty with the world.
The region's response, "No can do!" If you want a gander at these beauties, you have to come to Calabria to see them.
And the people are going! According to a recent article in The Art Newspaper, Reggio's National Archeological Museum was Southern Italy's most visited museum in 2014. And with 195,998 visitors in 2014, that put the museum in 39th place in terms of museum attendance in Italy. That's an impressive statistic for a museum with only the Bronzes and a handful of other works on display. The rest of the collection is now poised to join the beloved statues. New display cases are finally being set up after over five years of renovations and their related issues.
Just Who Are the Bronzes?
The priceless Bronze statues are clearly the museum's main attraction, Calabria's jewel in the crown. These works of art from ancient Greece may not be as familiar as say, Michelangelo's David, but give them time. Despite their age, they haven't been known for that long. They were only discovered in 1972, when a scuba diver off the coast of the small town of Riace on the Ionian coast in the Province of Reggio Calabria happened upon body parts sticking out of the sand a short distance from the shoreline. It turns out those bodies were thousands of years old, perfectly preserved or near perfect considering their incredible age.
Hypotheses abound regarding who these statues represent and how they ended up where they did. With similar stances and indications that they would have been holding swords and spears, the Bronzes were most likely heroes. Their 6 ½-foot height and muscular builds also point strongly in that direction.
Although at first glance they look quite similar, they were probably sculpted in Greece by different artists about 30 to 40 years apart, sometime between 460 and 420 BC. Finding the statues in the water has led to the conclusion that their location was the result of a shipwreck. However, with little else found in the excavation area, questions have also arisen as to whether they were thrown or fell overboard in a storm or even buried near the shoreline in order to hide them during a period of religious persecution.
Scientists continue to hunt for clues that will give insight into the statues' creation and the story behind their abandonment off the shore of Calabria. Thoroughly studied inside and out, the Bronzes have been poked and prodded as though human. Together with the search for evidence attesting to the statues' histories, restorers work to preserve them intact for another couple thousand years.
The Bronzes and Road Trips
In the 1970s, they left Calabria for restoration in a specialized laboratory in Florence, and they were exhibited both in Florence and Rome at that time. Since 1981, however, the statues have been in Reggio. There were some indications that they would have been displayed at the G8 Summit in L'Aquila in 2009, but the seismic risk was deemed too great. Ironic, for a pair of statues that already sit on a state-of-the-art earthquake platform in one of Italy's most precarious geological zones.
The preparations for EXPO 2015 brought about another clamor for the Bronzes' presence. They were in top form as they had just undergone lengthy restoration. On their backs for four years, they returned to their feet and went back on display in Reggio in December 2013. The museum's makeover was behind schedule, however, and the bulk of the collection would remain stored away in crates for another year and a half. Why not showcase these national treasures in Milan?
The Bronzes and the EXPO Saga
The long and arduous campaign for their journey north was led by Vittorio Sgarbi, art critic, historian, politician, Fine Arts Ambassador for the Lombardy Region and the EXPO's cultural envoy. The colorful Italian personality, who craves the spotlight was, to put it mildly, tenacious in his mission. Last summer, Sgarbi announced that the deal had been made and the statues would be at EXPO 2015. His trumpeting turned out to be a bit premature.
Talks and pressure continued. In the end, he resorted to outright name-calling: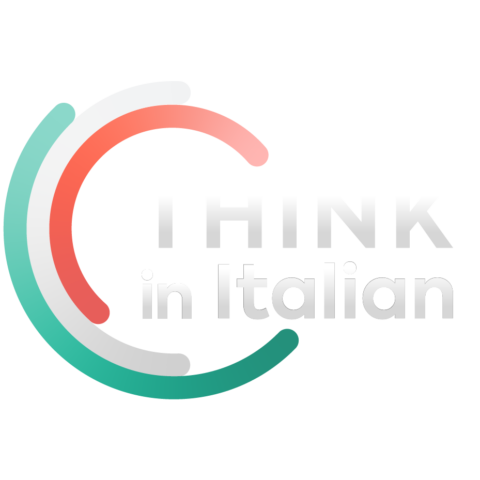 Stop reading, start speaking
Stop translating in your head and start speaking Italian for real with the only audio course that prompt you to speak.
"The Bronzes are two laborers, forced to be unemployed in Reggio when they could be employed in Milan."
"The commission is made up of half-wits."
And finally:
"Reggio isn't even in Calabria." (Calabrians countered with the fact that the word Italy actually has its origins in Calabria.)
Sgarbi lost the argument, but who would have thought that a pair of relics would have stirred up such heated debate?
Visit The Bronzes Anyway
Visitors to the EXPO will be able to see the Bronzes with special weekend flight deals from Milano, Turin and Rome on Alitalia from April 30 to June 30.
Details of the hoops one must jump through to see the bronzes are outlined on this website: http://biglietteriaonlinemuseorc.it The catch is that first a 5-Euro ticket to the museum must be purchased by way of a bank transfer to the IBAN number on the museum's website (which may not be convenient outside Europe). The customer then sends confirmation of the money transfer to the museum's website with names and request for a specific weekend. After that, with a code in hand, the possessor must contact Alitalia's call center (also not convenient, as the call is pay per minute!) which should then issue a ticket for a set price on the weekend chosen for the museum visit. The museum ticket must be shown at airport check-in. You got all that, didn't you? No? Then read it again – just to be on the safe side.
The following round trip information and prices are from the museum's ticketing website:
from Roma to Reggio Calabria, Sat. – Sun., 99 Euros
from Milano/Linate to Reggio Calabria, Fri. – Sun., 119 Euros
from Torino to Reggio Calabria, Thurs. – Sun./Mon., 129 Euros
Yes, it is a lot of hoops to jump through for a reduced ticket, but the statues are well worth it. They aren't only extraordinary for all of the reasons mentioned above, but they are also just plain spectacular to look at! And that's what all the fuss is about.
I have visited the statues countless times when living in Calabria and am always ready to boost the museum's attendance figures with my return visits. And by the way, there's a lot more to Calabria than the Bronzes!
By Karen Haid
Karen Haid inherited her love of Italy and its traditions from her parents. She went on to study Italian at intensive language schools in Rome, Florence, Lucca, Sorrento, Taormina and Reggio Calabria, earning Dante Alighieri Society's certification of mother-tongue equivalency.
Her non-fiction book, Calabria: The Other Italy grew out of a four-year immersion, observing, interacting and absorbing the wonders of the region and its inhabitants. A Sons of Italy National Book Club selection, the non-fiction narrative captures the essence of contemporary Calabria and Southern Italy.
Visit Karen's website and blog for more information on Calabria and her book: Calabria the Other Italy