Il Fatto Quotidiano, Italy's newest, and possibly, most independent national newspaper, created a scoop yesterday by claiming that Italy's Prime Minister Berlusconi had been attempting to have TV shows critical of him summarily removed from Italy's airwaves.
Caught up in this media manipulation episode; Italy's latest scandal of many; is the head of Italy's supposedly independent television watchdog, AGCOM, one Giancarlo Innocenzi, and, to make matters a little worse, the Director of the RAI One state television channel's prime time TG1 news service, Augusto Minizoli, has also been named in investigations.
As if Berlusconi's party's recent election bungles were not enough, now Italy's beleaguered Prime Minister and, by all accounts, wannabe Italy Editor in Chief, is once again in a pickle.
200,000 Turn Out to Protest in Rome
Today in Rome mass demonstrations against the recent actions of the Berlusconi government, in connection with its handling of the election slate mess, and other scandals, have been held.  According to the online offerings of Italian newspapers La Repubblica and Il Corriere della Sera, around 200,000 Italians have taken to the streets today to lament what is happening in Italy.  Who can blame them?
Some photos of the crowds of people who turned up at the protest can be seen here:  Photos from La Repubblica
One Scandal after Another
Berlusconi's government seems to be facing one scandal after another.  It's almost as if the scandals are lining up, with each one quietly awaiting its turn to be revealed.  How Berlusconi has managed to survive this virtually continual barrage of explosive stories just about beggars belief.
Commies and Judges
Of course Berlusconi's people are saying that these scandals are nothing more than an attempt by Italy's left, and its judiciary, to bring down Berlusconi.
Anyone who has been Italy watching for the last year or so will have noticed that Italy seems to be attracting more than its fair share of international attention, what with even the BBC's irreverent Mock the Week teams pulling Berlusconi's leg.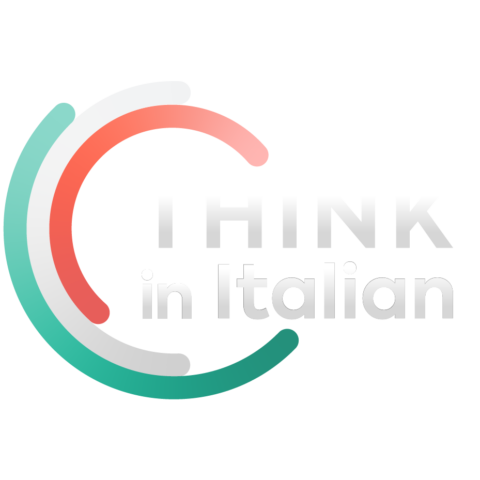 Stop reading, start speaking
Stop translating in your head and start speaking Italian for real with the only audio course that prompt you to speak.
Perhaps Berlusconi could have been a little less direct in his criticism of Italy's judiciary.  After all, if you go around bad-mouthing judges, sooner or later they will fight back.  As a result of continual criticism, that interesting little morsel of information which might or might not involve judiciary bashing Berlusconi might just happen to find itself at the top of various prosecutor's to-do lists.  Indeed, this seems to have been the case – the investigations which form the basis Il Fatto Quotidiano's latest revelations began as a fairly ordinary investigation into credit cards, would you believe!
Had Silvio Berlusconi's past involved no more than a few run ins with the police for going a little too fast in his Ferrari, and not much else, then he might have got away with his attacks on Italy's judiciary, which he recently labelled as 'Taliban'.  By his own admission though, Berlusconi is no saint.
Poking Prosecutors is not Wise
When one has appeared in court on more than on occasion, continually ruffling the feathers of a bunch of intelligent well-educated people such as judges is, perhaps, not the greatest of ideas.  As a consequence of their probable annoyance, Italy's prosecutors and judges may have ended up harbouring the odd grudge or two against Italy's tanned leader.  And what better time than on the eve of important elections to have a quiet chat with a national Italian newspaper, Il Fatto Quotidiano, about investigations into whether Italy's Prime Minister has been employing somewhat underhand methods to try and keep his foibles out of sight of the public?
What's that old saying? Ah yes, the bigger you are, the harder you fall.  So far though, and much to the surprise of everyone outside of Italy, Berlusconi has merely been teetering.  Some do expect his house of cards to come tumbling down, and one of those people would appear to be none other than Berlusconi's very own ally, one Gianfranco Fini.
Scandals Galore in Italy
Recently in Italy, we have had (see, too, Silent Storms in Italy which was mentioned by Italy's L'Espresso):
investigations into backhanders in connection with G8 construction works,
accusations against a Berlusconi politician for collusion with the mafia,
the gagging of television programs critical of Italy's government,
the election mess up,
and now this, Italy's very own Prime Minister who has been apparently trying to silence democracy in Italy by, amongst other things, reportedly trying to kick the programme Annozero off air.
What's next?  A coup d'etat?  Oh, and I'm not joking, the word 'coup' has been bandied around in the Italian press for a few weeks now, and even a policeman thinks it could happen…
But the really annoying thing is that all these scandals are painting a horribly bleak picture of Italy, when there are plenty of other sides to the country which are extremely merit-worthy, and there are lots of great people in Italy too.
Perhaps the time has come for someone to call it a day and stand down.