UPDATED  Renato Soru, the former head of the  Internet provider Tiscali, recently failed to be re-elected as the president of the Italian island of Sardinia.  Soru was soundly beaten by one Ugo Cappellacci, who just happens to be the son of Berlusconi's accountant.
Labelled as a failure during the election campaign by one Silvio Berlusconi, you might imagine that Soru virtually destroyed Italy's jewel in the Mediterranean, however this is far from the truth.
Soru actually went about dragging Sardinia into the 21st century, and, unusually for an Italian politician, well, for most modern day politicians when I think about it, Soru dared to plan for the future.  Wow, what adacity.
Funnily enough, it was probably Soru's forward thinking, and actions which cost him the election.  So, would you like to know just what 'failure' Soru achieved for Sardinia? Yes?  Then read on.
Soru's Sardinian Successes
Here is a summary of what Soru did while he was the president of Sardinia:
A reduction over a 4 year period in Sardinia's debt by over 2.4 billion Euro.  When Soru began his presidency, the enormously indebted island spent 98% of its budget on public sector salaries and accommodation.  Today this figure is 65%, and the remaining 33% has been devoted to social policy, health and education.  Not a bad achievement for a failure.  And this is the first.
Soru reduced the number of official cars from 750 to 50.  And probably achieved quite a saving.
The number of posts in public institutions was cut by 1000 during Soru's reign.  Another considerable saving, albeit at the cost of quite a few jobs, but keep reading.
Thanks to Soru's administration's efforts, income to the region of Sardinia grew in the 2007-2009 period by over 1.45 billion Euros.  Actually, this sum was extricated from Italy's government in Rome, which for reasons unknown, was withholding funding.  Soru must have led quite an effective team of lawyers, negotiators and accountants.
Sardinia, Italy

When Soru was elected in 2004, a mere 24% of Sardinia boasted fast Internet connections.  Now, in 2009, every single local authority area has access to high speed Internet, making Sardinia the first region in Italy to reach this level of coverage.  Well, Soru did run Tiscali, so he knew something about the importance of the Internet in the 21st century.  Still, the goal was 100% achieved.  Compliments to Mr Soru.
For the first time ever, Sardinia was able to assist those on the lowest incomes with the payment of residential rents.  Some 6 million Euros was set aside by Renato Soru's administration to finance this.  Very good, but just the sort of thing one can expect from a non-Berlusconi boy.  Soru was a commie!  Except he wasn't.
Soru's administration assisted over 1000 first time buyers to acquire a home.  Nice Mr Soru.
A closed plant in Arbatax was transformed into a centre for the construction of boats, something which included the creation of 700 jobs.  Maybe Soru was planning to re-train the 1000 surplus public sector employees…
Thanks to a regional law introduced by Soru, the cost of water to used for irrigation purposes fell by 65%.  That's a sizeable reduction.
And just in case you were wondering about the 1000 jobs which went to the wall:
between 2004 and the second quarter of 2008, according to the Italian State Statistics Bureau, employment levels Sardinia went up by some 58,000 jobs.  Not massive, but not at all bad for a loser.
When Soru became president in 2004, Sardinia's public health system was in dire straits.  Not now.  Indeed, today Sardinia is one of the few Italian regions to have balanced its health service budget.  So Soru was quite a reasonable manager too.
There is more, plenty more.  Soru protected Sardinia from excessive development, whilst managing to bring about great improvements in Sardinia's infrastructure, including increasing the number of low cost flights to the island, which, of course, brought in greater income from tourists. The man also helped Sardina's young train for the future.
With reference to the last achievement, I had noticed a substantial increase in the number of those from Sardinia taking masters at the Business School where I work.  All down to Soru's Stirling efforts, I was told after I asked one of the Sardinian students about this.
All in all, Soru had quite a track record.
You would imagine that any politician with a list of achievements as positive as that of Renato Soru's would have been voted back into power tut suite.  But no, in odd old Italy, Soru lost to the son of Berlusconi's accountant.  Sad, but true.  This is Italy!
Why did Soru Fail to Regain Power?
In a word, Berlusconi.  Italy's archetypal Italian used his media might to diminish the value of Soru's name, and to brush Soru's achievements under the carpet in a frenzy of Berlusconi friendly media coverage.  Berlusconi also took it upon himself to do some Soru bashing directly.
The fact Sardinia's own television channel and newspaper was run by a Berlusconi crony helped ensure that both TV and the island's main paper totally ignored Soru both during his presidency and during the election campaign, whereas the press on mainland Italy did concede some coverage to Soru.
While this is only supposition, it is likely that Berlusconi's media might managed to paint enough of a suitably one-sided picture of Soru.  Comments were also publicly made about the fall in the value of Tiscali shares which, according to Berlusconi had lost a lot of money for a lot of people.  Then there was the famous 'Soru is a failure' comment made by good old Silvio.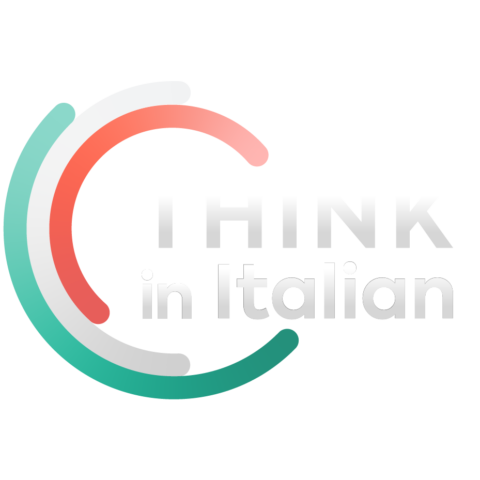 Stop reading, start speaking
Stop translating in your head and start speaking Italian for real with the only audio course that prompt you to speak.
One could speculate that the people who lost their cherished publicly funded cars under Soru's reign, who were quite possibly Berlusco allies, would have wasted no time in running around blackening Soru's name – in the hope of getting their freebie cars back, no doubt.
Still, Soru's defeat did come as a surprise to some Sardinians, and one young man I know of has vowed not to return to Sardinia while Berlusconi's man is in power.  Funnily enough this man was worried before the elections that Soru had not been able to communicate his successes effectively enough.
MINI UPDATE: 20th February, 2009
I chatted with another few Sardinians today.  One did not like what was referred to as a 'luxury tax' (mental note: must check this out) which had been introduced by Soru, but the other two were Soru fans.  Once again, I heard that Soru was not that good at communicating- which is not a great sign in the face of opposition such as Italy's arch-communicator, Silvio Berlusconi.  But three out of four Sardinians, so far, have understood just what Soru has achieved for Sardinia, and are sad to see him go.
As you might have heard, Veltroni, the leader of Italy's main opposition party, resigned over Soru's failure to keep Sardinia for Italy's moderate left.  For the moment, this leaves Italy's opposition in quite some disarray, and nobody knows just who will take the helm.  It might be a good idea for Italy's Partitio Democratico to promote Renato Soru, but not to leader, unless he manages to brush up his act so he can take on Berlusconi.  This will be hard though, especially when you take into account Silvio Bs vice like grip on television, which is what the majority of Italians use to understand what's cooking in Italy.  Of course Italy's politicians know this, and exploit it to the full, and to good effect.
There is a slim possibility that someone or other could cosy up to Rupert Murdoch and use Sky Italy to get his or her message across.  Trouble is, there does not seem to be anyone on the radar screen in Italy who would be capable of this.  It's also doubtful that anyone would have even considered such a manoeuvre.  Then there is the possibility that Silvio and Rupert make kiss and make up (they've had a little tiff), in which case Italy's old guard left will stand about as much chance as a cat in hell of regaining power in this sunny peninsula.
For the moment though, Silvio Berlusconi has zero opposition, and he knows it.  Wicked little voices tell me that Italy's politicians all work in league with one another.  Silly voices, no chance of that, is there?
End of mini-update
Dancing Developers
All is not bad though, for developers keen to build right, left and centre on this jewel of a Mediterranean island and who were piqued by Soru's restrictive development policy, are now dancing with unbridled joy at the thought of transforming Sardinia into a cash cow.  At least those working in the building trade will be happy.
At the end of the day though, it is not yet clear exactly how Berlusconi managed to obtain the upper hand.  Whatever, Sardina has lost Soru, and this may well mean a slide back into the bad old days for this Italian island.  And that would be a shame.
Oh, I forgot to mention:  Soru's predecessor was a Berlusco boy.
————————————————-
The facts contained in this post have been taken from a post, in Italian, on the Paturnio blog, so if you can read Italian, see this: ELEZIONI SARDEGNA: I SUCCESSI DI SORU COME GOVERNATORE – Sardinian Elections:  Soru's Successes as Governor.