Michele Santoro runs a political chat show on the RAI television channel. The show, Annozero, is often controversial and has rubbed Italy's sensitive politicians the wrong way on more than one occasion.
Berlusconi is one of Santoro's regular targets, often aided and abetted by Marco Travaglio – an author who wrote a book critical of Berlusconi, and Santoro does not tend to pull his verbal punches.
As Italian chat shows go, Annozero is not too bad as Santoro generally manages to exert enough control to avoid the program devolving into the usual shouting matches in which everyone yells over the top of everyone else and you come away with the impression that nobody listens to anybody in Italy.
Once more, Santoro has managed to cause a stir.
Tables Turned
This time though, instead of the usual politician storming off accusing this hard talking Italian presenter of unjust insults, it was one of Santoro's colleagues who took umbrage at the way the program had been set up.  What is rather ironic though, is that the journalist who walked out in protest at Santoro's angling of the program against Israel and in favour of Hamas was Lucia Annunziata, an ex-president of Italy's state RAI television channel.  Annunziata is herself famous for managing to cause one Silvio Berlusconi to storm off in a huff during one of her BBC World Hard Talk style interviews.
Of course, the fact that Santoro managed to cause this Berlusconi batterer stand up and walk out has raised more than a few eyebrows, and yet another time Mr Santoro has landed himself in the spotlight of controversy.   In addition to angering a fellow journalist, Santoro's views on Israel's invasion of Gaza almost managed to spark a diplomatic incident what with the Israeli Ambassador ringing up and lamenting what was viewed as being the 'demonisation of Israel'.
Even the speaker of Italy's parliament, Gianfranco Fini, telephoned the president of RAI and stated that the Santoro show was 'indecent'.  Yes, Michele Santoro has caused quite a stink.
An Italian communist party member did, though, come to Santoro's defence, and his opinion was that Santoro was merely trying to show another point of view in the face of the generally pro-Israel stance taken by much of Italy's mainstream television and printed press.
As an aside, so far as I am concerned, the television news here does seem to have been simply reporting events and not leaning in the favour of Israel or Hamas.
I have not seen Emilio Fede though.  Newscaster Fede, who is the anchor man of Berlusconi's Rete 4 channel, has never had a reputation for impartiality.  I don't watch the man, so I cannot say whether he has been leaning in one director or another, although he will have been leaning, of that you can be sure.
Regardless of leanings or not, there are two sides to every problem.
One Side of the Problem
Michele Santoro is but one side of the problem, and the rest of Italy's journalistic establishment is the other.  The root of the problem lies in objectivity, and those levelling charges of a lack of objectivity on Santoro's part are really pots calling the kettle black.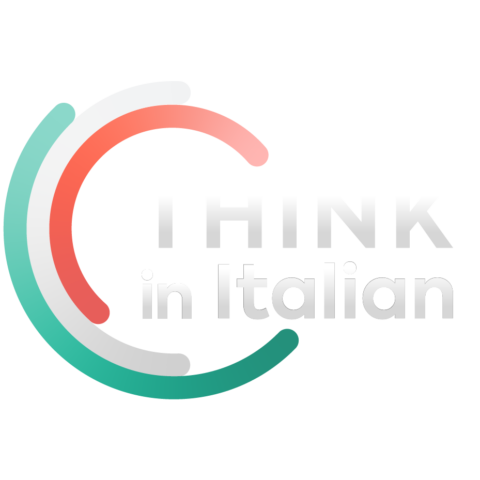 Stop reading, start speaking
Stop translating in your head and start speaking Italian for real with the only audio course that prompt you to speak.
Italians, when all is said and done, are not good at objectivity.  Everyone seems to want to jump on one side or another, and few, including journalists, wish to present a balanced point of view which covers both points of view, as is the accepted way of journalists in many English speaking countries.  However, that said, even the press in other countries are viewed as being guided by interests, and the cost is often paid in terms of objectivity.
'Telling it like it is' as the old journalists motto goes, is not that easy with influential owners, advertisers and shareholders all breathing down editors' necks.
In the UK and the USA, some editors have resigned themselves to keeping everyone happy.  In Italy, it appears that editors and journalists are born to keep their paymasters happy, meaning that objectivity, often at the behest of those influencing the media here,  is something which is cast more regularly to the wind.
Opinionistic Style
The style of Italian writing in many newspapers leans towards the expression of opinions rather than the reporting of facts, and letting the readers decide for themselves.  The chat show battles are clear evidence of how opinionated Italians can be.
That Italians behave in this way  may be down to the emotional nature of the Italian people, whose characters, one could argue, seem to be stoked by the heat of the Mediterranean sun.  However there are other aspects which have left the Italian news media lacking in objectivity.
Italian Press Founded to Influence, not Report
Whereas Italian journalists like to believe that they are objective, it must be remembered that the news industry in Italy was not founded upon the desire to inform Italy's population of what was going on in the world around them.
No, the driving force behind the establishment of newspapers and other news media in Italy was that of influence.  That this is the case should really come as no surprise in a country which has been traditionally dogged by nepotism,  cronyism, and dynastic families.
In Italy, many newspapers are merely mouthpieces for influential families or organisations.  Examples:  the Corriere della Sera's main shareholders are Mediobanca, the Fiat group and some of the biggest industrial and financial groups in Italy.  ll Sole 24 Ore, Italy's equivalent of the Financial Times, is controlled by Italy's Confindustria employer's association.
The day the press becomes truly objective in Italy will signify a fundamental change in Italian character.
This day might be coming, as Italians are growing tired of being held back simply because they cannot influence the right people in the right places.  And many are aware that sources of news in Italy do not aim solely to report objectively on events.
The Internet, language skills, access to satellite television, and Beppe Grillo, are all helping Italians understand how Italy is perceived from beyond its shores and mountains.  And some Italians are not too keen on their international image.
Change, while in the air, is no more than a gentle breeze for the moment.  The real winds have yet to start blowing.  And the latest Santoro/Annozero controversy is clear evidence of this.  Lots of air movement, but no change.
Michele Santoro image from PupiaTV