Christmas is a coming, and the little one has asked Santa for a guitar.  Don't tell him, but Santa picked up a guitar for the little fellow this weekend.  This Santa likes guitars.

To obtain a guitar one, generally, heads to a guitar shop, and there is one I know down in the centre of Milan.  It's always looked well stocked to me, and  its window is crammed full of glorious Gibsons and fabulous Fenders, just as any self respecting guitar shop should be.  Quite a mouthwatering selection.
What a great excuse Christmas shopping can be.  Dad gets to drool over lots of the lovely guitars while supposedly looking for one for his seven year old son.  The trouble is that the little one's father has been a guitar lover for a good many years too.
I discovered an English speaking Italian guitar teacher today, which might be useful information for an expat looking to keep up his or her guitar skills.
Now, can you guess how many guitars Santa came out of the guitar shop with?
Excuses, Excuses
Yes, I came out with two.  One for the little one, and one for the big one, aka me.  'Well, someone's got to accompany the little chap, now hasn't he?', went the excuse.
Dad is quite keen for his son to learn guitar, but was not sure 'classical' guitar would be cool enough for him.  I headed for acoustics, only to be told by one Andrea Ricca, resident guitar teacher at Milan's Prina music store, that steel stringed acoustics are not fantastic for young hands.  He's right of course.  I'd forgotten just how sore your fingers can become while trying to put together a few cords on a steel stringed guitar.
Guess Who Has Now Got Sore Fingers?
Seeing as someone was tinkering with his new guitar all evening, someone now has sore fingers.  For me this is par for the course. I can live with sore fingers, and have done before (I did have two guitars many moons past), but I don't think seven year old would appreciate having sore fingers.   He'd just abandon the guitar and move onto something else, as kids often do.
In the hope that he might develop a serious interest in playing guitar, I got him a three-quarter sized classical version.  It was that or a rather cool looking mini-electric.  The Stratocaster look-alike was mighty tempting, but then I had visions of someone cranking up an amplifier and having us evicted from our apartment block.
For the moment, the classical guitar will do, and it does not sound too bad either.
The Prina Music Store in Milan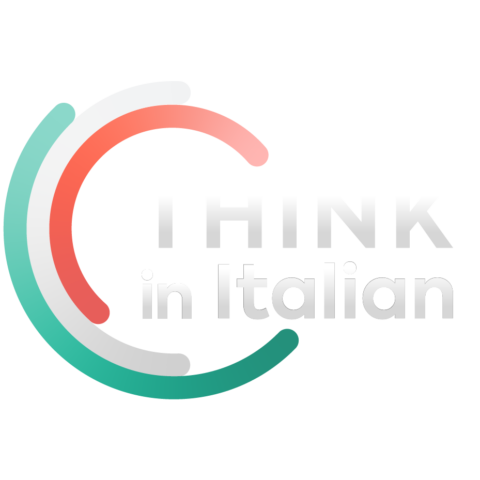 Stop reading, start speaking
Stop translating in your head and start speaking Italian for real with the only audio course that prompt you to speak.
Prina Suoni and Muscia, which is the shop I visited, has a large selection of guitars, up to and including my dream guitar – the bowled backed electro-acoustic Ovation.  They are lovely, but out of my price range, and then there is the small matter of my not actually being able to play guitar.
When I announced my intention to equip myself with a guitar – in the best interests of my son – Andrea Ricca, who seems to work at Milan's Prina music store, pointed me towards an Italian Eko acoustic model, a Korral 6 Natural.
I'm very pleased with it, aside from having sore fingers, it looks lovely, but then to me, just about all guitars always have.
Maybe it's the intrinsically feminine shape of their bodies.  I don't know, but I could happily fill a house with guitars, they are such wonderful things to look at.
By the way, Ricca of the Prina music store also teaches guitar, and speaks English too.  He has a 62 year old Canadian pupil, by all accounts.  And Milan, Italy based Andrea Ricca, who has the 'maestro' title in Italian, plays very well too.
While he can teach classical guitar, he seems to prefer to bring his students up on a diet of  rock and blues guitar.  Although he's quite handy at quite a number of styles, as this video shows:
Andrea Ricca-bebop
[youtube]http://www.youtube.com/watch?v=bDH2im9n-Tw[/youtube]
You will find plenty more examples of Andrea Ricca's guitar skills on YouTube too.
Here is the Prina Suoni & Musica shop website: Prina – but you really should go there if you like guitars.  It's very close to central Milan too – Corso di Porta Ticinese, 3, is the address.
Guess who's got his Christmas present a little early this year?  Yes, it's Santa.