An extra 200 pages, including wiretap transcripts concerning the bunga bunga Rubygate affair have been produced by prosecutors investigating the seemingly never ending bunga bunga saga which is afflicting the Berlusconi government.
There was more too today, as Italy's papers reported the existence of another allegedly under age prostitute who appears to have been at Berlusconi's house in Milan.
Scotching the possibility that Berlusconi may have allegedly been to bed with another under age prostitute, was the fact that on the two dates reported by the press as being when the girl in question had been at Berlusconi's home – from the location of the girl's mobile phone on both dates – Berlusconi was away in Saudi Arabia on the first – 21 November, 2009 – and the second – 13 December, 2009 was when Berlusconi was in hospital after he had been hit in the face by a small statue of Milan's Duomo cathedral.
It is likely that Berlusconi's legal team will have something to say about the spreading of false rumours, and the press which reported the latest instance concerning another allegedly under age prostitute may face law suits for libel.
The extra 200 pages on the case contained text messages and telephone conversations concerning the initial Ruby allegations, and have apparently caught Berlusconi and his minions by surprise. Nicole Minetti, the former dental hygienist, turned region of Lombardy councillor, reportedly made disparaging, and colourful, comments about the flack she is taking over the bunga bunga affair. It looks as if Minetti has been told to appear before magistrates on 1 February and she will discover whether or not she is to face charges of aiding and abetting prostitution, and, potentially, aiding and abetting the prostitution of a minor.
Meanwhile, at least one member of a multi-party parliamentary committee down in Rome agrees with Berlusconi's lawyers who are arguing that prosecutors in Milan should have referred the case to Rome from the start. The Ruby case could crumble on a technicality, and Berlusconi's confidence that the storm will pass appears to indicate that the wind will begin to blow in his favour, even if the latest 200 pages (for a total of more than 600)  – which have, I understand, been sent to Rome, may contain damning evidence.
By all accounts, more paperwork on the ongoing investigations is in the pipeline, and Milan prosecutors are angling for authorisation to search the offices of Berlusconi's accountant in Milan. Personally, at this juncture, I doubt this will turn up much, as certain people will have been busily 'organising' and 'tidying'.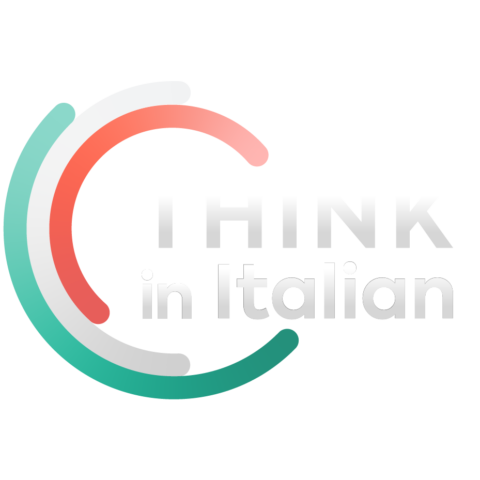 Stop reading, start speaking
Stop translating in your head and start speaking Italian for real with the only audio course that prompt you to speak.
Back to Ruby. Berlusconi's legal eagles are taking the line that Berlusconi firmly believed Ruby was indeed related to the President of Egypt. This small point is crucial to Berlusconi's defence, in that if he can show he genuinely believed he thought Ruby was related to Mubarak, his lawyers can argue that when allegedly Berlusconi extricated from police custody on allegations of theft, he was acting in a diplomatic role – in other words as an Italian government official. This would be advantageous to Berlusconi on two counts: First, it would allow him to escape allegations of abuse of office, second, by acting in an official capacity, as opposed to a personal one, Berlusconi's lawyers can successfully claim the matter is beyond the jurisdiction of investigators in Milan, and can insist on having his case considered by a parliamentary committee in Rome – well away from what are considered to be unfriendly prosecutors in Milan. Indeed, Berlusconi's lawyers are pushing these aspects as hard as they can, and Berlusconi is denying any wrong doing, even if the huge sums of money paid to Ruby, the alleged prostitute, who was, allegedly under age when she, wait for it, allegedly, had sex with Silvio Berlusconi, go largely unexplained.
Ruby has diligently recorded the payments she has allegedly received, or is reported to be about to receive, from Mr Berlusconi. Payment were made, so it is claimed be Berlusconi's lawyers, out of the goodness of Berlusconi's heart, as he simply wanted to help out someone who was in trouble. Around five million Euros seems to be an exceptionally generous 'donation'. Ruby has, confusingly, both claimed she told Berlusconi she was related to the Egyptian president and, on another occasional, claimed she said no such thing.
Once more, returning to Rome. Italy's national security committee is attempting to force Berlusconi to explain the continuous coming and going of girls at his mansion in Milan. So far despite repeated calls, Berlusconi has avoided appearing before this committee which is led by Massimo D'Alema, and Italian politician from Italy's centre left.
What else? Drugs. Yes, there are also reports of a twelve kilos of cocaine being found in Nicole Minetti's car – although the car was not being driven my Minetti at the time. Instead, the drugs were been allegedly hauled by yet another young lady who may be involved in the bunga bunga party investigations.
What next? The parliamentary committee will have its say and this may determine whether the case lurches onward or fizzles out. Berlusconi may, once again, survive the scandal, even if his image has been damaged by the whole sordid affair. Still, much to the continued amazement of the rest of the world, 50% of Italians seem to want Berlusconi to stay.
One other event: Berlusconi friendly paper Il Giornale published what looked to be a mud slinging attack on on the prosecutors in Milan leading the bunga bunga Rubygate affair investigation – Ilda Boccassini. Her boss sprang quickly to his employee's defence, condemning what looked to be an attempt to discredit Boccassini.
The big winner of all this kerfuffle is likely to be Ruby, who may well end up becoming a very rich young lady, as it looks as if she will receive over four million Euros shortly, and this money will allegedly come from Berlusconi.
I'll write a follow up, if and when more information comes to light, which it will – prosecutors appear to have other information which is being kept out of the limelight. And if I've missed something, do let me know.