This post is for those who may have heard the term 'ronde' bandied around in the Italian news lately.  I will attempt to explain what ronde in Italy are and why they have been set up.
First of all, a brief explanation of what ronde are.  'Ronde' can be translated as 'patrols' in English, and this just about sums them up.  The ronde are officially organised patrols, manned by citizens, which will liaise with Italy's forces of law and order to, theoretically, give them extra eyes and ears and thus aid crime prevention and detection in Italy.
Italy's population is concerned that crime levels are rising, and certainly instances of frightening crimes such as rape seem to be making the news in Italy much more regularly than they did five years or so ago.
Other crimes which the ronde are designed to reduce include mugging, pickpocketing, and burglary.  Who will be able to join one of these groups of concerned citizens?
The Composition of the Ronde
These groups will consist of a maximum of three people, each of whom will be over 25 years old.  Additionally, the individuals in the groups are forbidden from carrying arms.  Another requirement is that those who participate in these patrols must not have a criminal record.  Good health and no record of drug or alcohol related problems is another requirement.  Members of politically motivated associations will not be allowed to participate in these groups.
Last but not least, all ronde hopefuls must undergo a training course.
Ronde Uniforms
Contrary to popular opinion, members of the ronde will not sport para-military uniforms.  No,  the members of the citizen patrols will not wear a specific uniform as such.  All they will wear is florescent yellow vests.  On the back of these vests, the name of the organisation of which the ronde groups forms part will be displayed, as will the council area in which they will operate.  Private sponsorship will not be displayed on the florescent vests, although the possibility of such sponsorship was mooted, and then apparently discounted after fears that privately sponsored ronde associations could end up resembling private mini-armies.
The minister behind the setting up of these patrols, Italy's Interior Minister Roberto Maroni, stated in February that unauthorised 'do-it-yourself' groups would not be permitted, and nor would private sponsorship be allowed.
Within the legislation governing the setting up of these new groups, the word 'ronde' is not used.  Instead, they are referred to as "osservatori volontari", which is 'voluntary observers' in English.
Ronde Equipment
The equipment of the patrols will be limited to a whistle and a mobile phone.  Calls to the emergency services are free from mobile phones, and when necessary suspicious behavior or crimes in progress will be reported to one of Italy's two police forces, the Carabinieri, telephone number 112, and, presumably the Polizia, telephone number 113.
The Role of the Ronde in Italy
Intervention by the ronde will not be permitted in that they are supposed to observe and report.  However, if a group of ronde come across a woman being raped or someone being attacked, then whatever the rules state, some form of intervention is likely.  This is where problems are likely to arise.
Controversy Surrounding the Ronde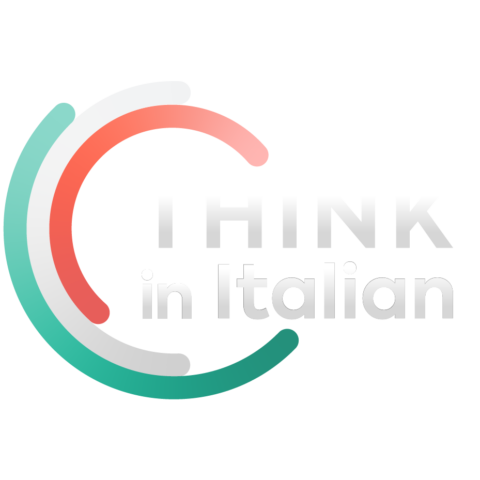 Stop reading, start speaking
Stop translating in your head and start speaking Italian for real with the only audio course that prompt you to speak.
Ever since the announcement of the setting up of these citizen patrols there has been a stream of reports in the press claiming that Italy is returning to a new era of fascism.  Indeed, a group of neo-fascists caused considerable consternation when they were photographed in what certainly looked to be a thinly disguised fascist style uniform.  The furore this caused appears to have led to the Italian government making the announcement that politically motivated groups would not be permitted.
Some still fear that Italy is giving birth to groups of what will be no less than bully-boys.
Others, including me, are wondering why the government does not just employ more policemen, even if this would put further strain on Italy's already stretched public finances.
Will they Work?
In some respects, the idea is not bad, in that policemen cannot be everywhere all the time, so having extra pairs of eyes and ears is, on paper, good.  Those from the United Kingdom may be aware of schemes such as the 'neighbourhood watch' in which local residents keep an eye out for suspicious activity and report it to the local police.  In some respects, the Italian ronde are a little like a mobile neighbourhood watch.  As such, they might act as a form of deterrent.
While the ronde scheme may work reasonably well up here in the more law abiding north of Italy, the situation down in disorganised southern Italy is likely to be somewhat different.  The ronde are unlikely to be popular with mafia groups, and it may only be a matter of time before the mafia starts taking pot shots at these pesky do-gooder citizens.  Alternatively, to keep the patrols under control, the mafia may well attempt, via friendly council officials, to infiltrate such groups, and if this does not prove possible, intimidation may occur.  Southern Italian ronde groups may well have to confine their patrols to 'acceptable' areas.
It's not yet clear as to just when these patrols will hit the streets of Italy, but they are imminent, and the first groups will most probably start appearing after the summer.
Sources:
Sicurezza: le regole delle 'ronde'. Saranno in tre, non armati e a piedi – Public Safety: Rules governing the patrols. There will be three in each group, unarmed and on foot – Unione Sarda Il Sole 24 ORE 17 July 2009 – in Italian
Maroni: «No alle ronde fai-da-te e niente finanziamenti privati» – Maroni: No to DIY patrols and no private finance – Corriere.it – 9 February 2009 – in Italian
Ronde rosa all'Eur – Rose Patrols to the Eur – Corriere Romano, 24 February 2009 – in Italian
Photograph of Roberto Maroni from Presidenza della Repubblica