Before the infamous 'mani pulite' clean up which took place back in the early to mid nineties, it was said that Italy's politicians had Italy's entrepreneurs eating out of their hands.
Now it is the other way round.  At least that is what some are saying after yet another corruption scandal has come to light in the Living Museum.  This time it was an Italian entrepreneur who was manipulating politicians to his own ends, for starters he was after a 400 million Euro maintenance contract down in Naples.
The entrepreneur allegedly attempting to cajole certain politicians into helping him win the lucrative contract was one Alfredo Romeo, who has nothing to do with Fiat car manufacturing arm Alfa Romeo, by the way.  Nor does he have a wife who goes by the name of Juliet.  Rome0's nickname could be 'Alfa', I suppose.
In a plot worthy of a Shakespearean tragedy, investigators have uncovered crooked paths leading from Naples all the way to the heart of Italy, as Mr Romeo had business interests in Italy's eternal capital:  Rome.
Suspicions Fall on Walter Veltroni
The scandal is rocking the foundations of Italy's opposition political party the PD – 'Democratic Party', and is leading to much embarrassment for its leader Walter Veltroni, who also just happened to be Mayor of Rome while one of Mr Romeo's contracts was renewed.  In addition to the involvement of members of Italy's opposition parties, the name of a politician belonging to one of Berlusconi's alliance partners has also been implicated in this scandal, at least down in Naples.  Two fairly senior politicians/local authority officials are under investigation, and may well be charged of corruption and extortion.
Mafia Not Mentioned, Yet
This unhappy story of lies and deceit is all unfolding down in that Camorra foothold Naples.  For the moment mention has not been made of the Neapolitan flavour of Italy's all penetrating mafias.  It is probably only a matter of time, although Roberto Saviano, writer of the book which exposed the Naples Mafia 'Gomorrah', has already been called in to comment on recent happenings down in the city of his origins.
Alfredo Romeo's Many Pies
The entrepreneur behind all these goings on erupting in the shadow of Vesuvius is a businessman with fingers in many Italian pies – Alfredo Romeo.  His sizeable empire includes interests in the Eternal City and Milan in northern Italy.  Romeo's companies were responsible for managing around 48 billion Euros worth of local authority municipal residential real estate.  It would therefore be true to say that Romeo knew how to move in local government circles.
Companies led by Romeo were also involved in tendering for contracts to upgrade and maintain roads here in Italy.  It is however Romeo's business interests in Rome which are now attracting attention, in that contracts were handed out to Romeo's businesses while Rutelli was Mayor of Rome and the same contacts were renewed while Walter Veltroni was holding Rome's reins.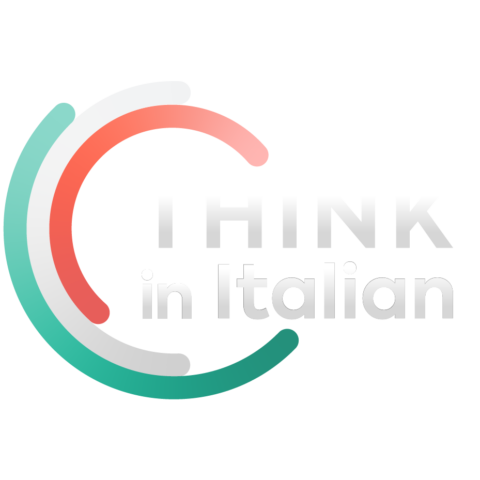 Stop reading, start speaking
Stop translating in your head and start speaking Italian for real with the only audio course that prompt you to speak.
Rutelli is another opposition party bigwig, or at least he was.  Not much is heard from him nowadays.  Inevitably spotlights are beginning to fall on Rutelli and Veltroni.  Whether or not Veltroni had been taking backhanders does not really matter, the whole affair puts him in a poor light as leader of Italy's opposition, and he has to be a little reticent in his criticism of ad personam man Berlusconi and his conflicts of interest.
The Rome Fiddle
As investigations have been proceeding more light is being shed on a possible Romeo fiddle instigated in Rome.
Apparently Rome's current administration which is now run by a Berlusconi ally, one Gianni Alemanno, had his men carry out a few checks into the efficiency of a road maintenance contract won by Romeo's set up, and discovered that only around 10% of the road resurfacing works which Romeo's company had been responsible for had actually been carried out.  There were other shortfalls too.  Steps are now being taken to extricate Rome from the maintenance contract won by Romeo's organisation.
Tips of Icebergs
It is starting to look as though the irregularities uncovered in Naples were little more than the tip of an iceberg.  More will come out in the wash as time goes on and as Romeo's complex web of contacts is slowly unravelled.  Alfredo Romeo looks as though he may well be deposed from his throne as Italy's king of road maintenance.
Whether paths will lead to skeletons in Veltroni's closet is unclear, however the fact that Romeo's inefficient company renewed contracts with Rome's administration while socialite Veltroni was the capital's Mayor does not make the V man appear to be a champion of efficiency.  This begs the question:  If Veltroni cannot protect Rome from fiddles, how can he trusted to protect Italy from fiddles?  Voters in future elections in Italy, if there are any (nudge, nudge, wink, wink), may well ask themselves similar questions.
SNAFU
A mess as usual in Italy, and yet another reason for Italy's population to remain highly suspicious of this country's politicians who do seem to run Italy more out of the desire to line their own pockets than to actually make Italy a better place for Italians.
I suppose Italians can take some heart from the fact that the Romeo scandal is unlikely to involve the sums whisked away over the years by the wily Mr Madoff and his 50 billion dollar Ponzi scheme…  Odd that the guy behind the original Ponzi scheme was of Italian origin, don't you think?!
Whatever, the never ending story of the Living Museum waltzes fowards.