Romanzo, Love and Corruption Italian Style is a book about Italy's darker sides by English author Angela Montgomery.  I found Angela's book both intriguing and very true to life too.  I asked Angela if she would answer a few questions about her book and how it came about.  She kindly said yes, and her responses to my interview are here, and I think they make for interesting reading.
The parallels between Italy of the 1990s as portrayed in Romanzo and present-day Italy are quite striking, as you will discover if you read Angela's novel.  The similarity between the past and the present is especially noticeable to someone like me who has lived in Italy for several years.  Indeed, as I read the book, I felt that certain characters bore a distinct resemblance to those tend to spend their time in the news here. I did wonder whether the story was based on events in real life, and this is one of the questions I put to Angela.
Having said the book is more likely to be appreciated by those who know Italy well, it will appeal to many others too.  Those, perhaps, who are thinking of coming to Italy to work, or who are working in Italy, but cannot fathom the place out, will find that the book provides plenty of insight into how Italy works.  Even those who like a good romance/thriller will enjoy Romanzo – it is a romance, but not overly so.
It's not one of those 'I bought a castle on a lake in Tuscany, loved the food, drunk lots of wine, and fell head over heels in love with Italy', type stories either.  It has a harder edge to it and puts Italy in a more down to earth light.

You should also know that
Angela Montgomery
was in Milan at the time of the the 'Clean Hands' bribery and corruption scandal which raged in Italy through the 1990s.  She's used her experience of being present during this dark period of Italian history to help create her story.
Angela is married to an Italian from Salerno, in Italy's south.  Now, Angela and her husband live in Toronto, Canada.
Here are the questions I asked Angela, and her replies:
Why did you write the book?
I wrote the book because I felt the need to. I had something I wanted to say and I wanted to do it through a novel. I'd been involved in writing for many years as a translator, and I'd published academic essays, but this was my first long piece of fiction. It was hard because with a busy working life in Milan I never seemed to have the time to get it done. I was also intimidated because my academic background is literature, and I'd read so many excellent novels. I was lucky to find a great writers' group in Milan, and that kept me going. But most importantly, I had a very understanding and supportive husband.
When did the idea come to you?
It came gradually. I knew I wanted to write about people and situations I'd observed in Italy, but as I worked at the book I learned I couldn't just transpose real people or events into a novel, and I couldn't try and preach at people. I had to invent a pure story, from start to finish, and it's the story that has to work, above and beyond any possible message. So I developed the idea of this artsy girl who moves to Milan, and through her lack of awareness becomes quickly entangled in a web of corruption and political intrigue. It forces her into the toughest decisions of her life, but it also allows her to understand what love really is.
What was your inspiration? Your life, a friend, the news?
All of those. Living in Italy, after having always lived in London, gave me a particular slant on Milan. I fell in love with Italy of course, with all its beauty, warmth, style and verve. But when you actually try and make a living there, you bump hard against all the contradictions, the political deviance, people's unwillingness to make the fundamental changes that would free Italy from many of its feudal patterns.
I moved to Milan just as the 'Clean Hands' corruption scandal broke and became the dominant theme in Italy for years. It totally coloured my experience of the city.
Along with my day-to-day observations I gained an increasing understanding of the weight of the decisions we do or don't make. People don't always see that, or prefer not to. The work our company does (Intelligent Management Inc.) is largely based on helping people see and put into practice the inter-dependencies within an idea, a thought-through analysis and plan, and actually changing reality. We certainly can't control everything, but when you're not actively shaping your life, somebody else is shaping it for you, and probably in a way you don't want. That's what I see happening in Italy (and not just there) all the time.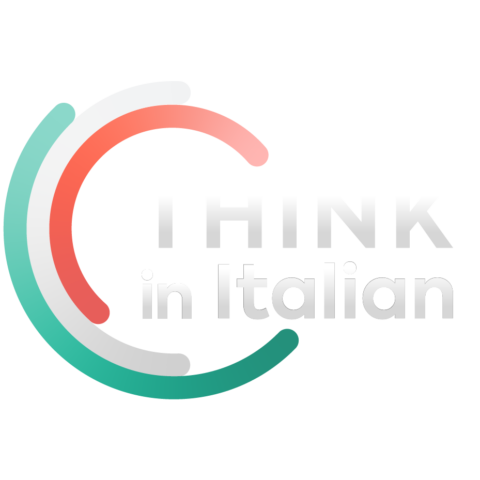 Stop reading, start speaking
Stop translating in your head and start speaking Italian for real with the only audio course that prompt you to speak.
Are you going to write a sequel?
I'm certainly thinking about it, but I may move the characters to a different setting. Toronto, for example, has a huge Italian community, and there's a lot of Italian influence in the city. But I'm still working on the ideas.
Do you think the situation in Italy now is the same as it was at the time when the book is set?
I think it's strikingly similar in some ways, and in others a lot worse. Just like the early '90s, everybody's talking about corruption. But there's a huge difference. The early '90s were a time of great upheaval, but there was the excitement that a social revolution could take place. People were demonstrating in the Piazzas, demanding a better way. But that promise of change never materialized. Everything got worse with Berlusconi being elected, and through him and his party there has been an institutionalization of corruption. Now it's endemic, at every level of society. Mafia is not just about organized crime, it's a mindset. It's a problem of moral pollution.
Your husband is from Salerno, so you still come to Italy quite often. Have you noticed any changes?
There seems to be an increasing apathy and resignation among people. The Prime Minister does things regularly that in most western democracies would lead to impeachment and jail. There are notable exceptions, like the courageous writer Roberto Saviano and the newspaper La Repubblica, L'Espresso magazine, but not enough people are making much of a fuss.
Do you think Italy will ever reach its full potential?
I would say that depends on the younger generation and their ability to emerge from the Berlusconi years. That man seems to have brought out the worst aspects of Italy and suffocated its many qualities. Italy has always had huge potential: its people's intelligence, culture, creativity, their hospitality and ability to adapt, and their ability to work hard. But how do you transform potential into reality? You need a fair education system that allows intelligence to flourish. Italy's public school system used to be exceptional, now it's in disarray. You need a health system to ensure people's wellbeing, and that too is being eroded. Italy has produced the likes of Enrico Fermi and Rita Levi Montalcini, but you need policies and a budget for scientific research to matter. For tourism to work there have to be the basic infrastructures and incentives, instead of a plethora of individual and unconnected enterprises. Above all, you need a strong democracy where people demand that their politicians serve them instead of the other way around.
How would you change Italy?
There is a precise web of interests that is holding Italy hostage right now and robbing it of its energy and resources. This has to be disrupted. The country needs a new government with a precise plan to reverse the damage done and get the country moving. Every day that passes with Berlusconi's party in power brings more ridicule and further looting of the country's heritage for the benefit of a few.
Italy has to become constitutionally robust after so many years of Berlusconi changing laws ad personam. There has to be an electoral reform that enables a transparent choice of candidates. And there has to be a free press, as opposed to the stupefying effects of a mass media filled with misinformation, circus tricks, and soft porn.
In other words, Italy needs to be governed by people who put the best interests of the country and its population before their own. Right now, 25% of young people in Italy are unemployed. I would like to see Italy as a country that is a viable place for people to build their future.
——————————–
Many thanks to Angela for having taken the time to answer my questions.  I think we would both be interested to see some comments on her replies.
Should you wish to read Romanzo for yourself, and I would certainly recommend that you do, it can be found on Amazon.com here: Romanzo is available on Amazon.com in both book and kindle forms: Romanzo: Love And Dishonesty Italian Style
Here's the book on Amazon.co.uk: Romanzo: Love and Corruption Italian Style
The Kindle version is here: Romanzo: Love And Dishonesty Italian Style