On the world wide web, there are many courses for learning Italian. But the only one that focuses on audio is "Ripeti con me". Is the best you can find because by listening and repeating it will teach you how to think in Italian from day one.
Besides, it is designed as an immersion in Italian culture. You won't find generic sentences but real-life conversations.
What is "Ripeti con me"?
Is the audio course library of Think in Italian. Created to make you learn grammar by examples and use instead of by rules and memory. It's based on learning by listening and mimicking. The goal is to teach you to think directly in Italian by repeating everything you hear.
"Ripeti con me" is complemented by "Leggi con me", the bilingual reading library of Think in Italian. Created for expanding your vocabulary and making you practice what you've learned. As with the audio course, the idea is to read along with the recording and repeat.
This method requires you to take one lesson a day and sleep on it. This can raise concerns among students because what if you don't understand everything?
Don't worry, "Ripeti con me" is planned for you to understand 70% of the content, not all. This way you will continue with the next lesson and the remaining 30% will come up in the upcoming lessons.
"Ripeti con me" is based on learning by trial and error. What does this mean? It means it's a course that prompts you to be active and participate even if you don't know all the rules. In such manner, not only you will practice consistently but will learn from your mistakes.
How to take a lesson?
"Ripeti con me" has  250 lessons that need between 15 and 30 minutes of your time.  You can listen to them while doing other activities such as driving or doing the dishes.
Each lesson of the course is made of 30 bilingual sentences, a transcript, and 3 files (A, B, C).
You start with sequence A in which you will listen to the sentence in English. Then you will listen to it in Italian. The third time you listen to it the idea is to repeat along.
You continue with sequence B in which you listen to sentences in English first. Then say the same sentence in Italian. And end up repeating the sentence in Italian while you hear it.
It's not a mistake if you can't remember correctly because the objective is to start speaking. Sciogliere la lingua as Italian says.
You finish with sequence C in which you will speak alongside the Italian audio.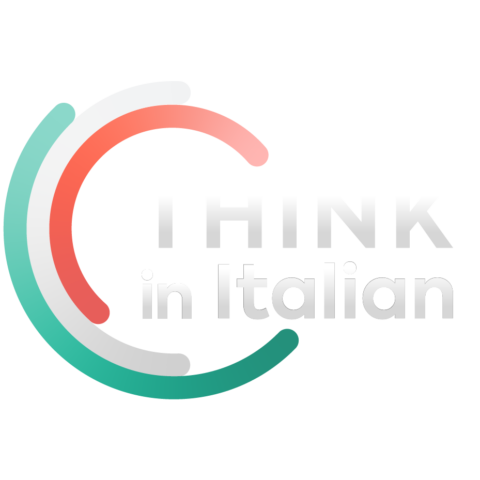 Stop reading, start speaking
Stop translating in your head and start speaking Italian for real with the only audio course that prompt you to speak.
The playback speed can be adjusted to accommodate to your rhythm.
All the lessons are based on grammar patterns that you will find attached as a Grammar lesson. It's there for you in case you need to learn grammar the traditional way, want to see more examples or are curious to understand the concept deeper.
Tips
Take one lesson a day and sleep on it.
For the method to work it's fundamental you listen and then repeat. Don't listen passively.
Rely on audio instead of the transcript.
If you can, do the 3 files (A, B, C) on the same day, in a row, and without pausing the audio.
It's more than ok to miss words, mumble or not recall exactly. You will get there by being consistent.
Don't get stuck on a lesson if you don't understand something. Remember the lessons are planned for you to understand 70% of its content.
If you feel unsure or stuck, you can repeat the same lesson the day after.
If you don't understand, go back to previous lessons and repeat them. Everything will be and feel easier.
Pricing
Think in Italian offers several plans and payment options for you to try. There are monthly and yearly subscriptions.
And a 7-day free trial for you to have access to the course and see if it works for you.
Besides, it has a 30-day money back guarantee.
Why "Ripeti con me" is the best online audio course?
"Ripeti con me" is the best Italian audio course you can find online because of its learning method. Why? Because instead of focusing on the translation, it's aimed at teaching you to speak.
You will end up mastering grammar naturally, retaining useful vocabulary, and speaking confidently.
Additionally, you will learn how to express yourself in different contexts, using a correct pronunciation.
This course was created for both beginners and advanced students. It can mold to your learning pace and requirements.
You will learn and practice by yourself but you will also have access to a supportive community of students.
If you have any doubts, check the huge amount of favorable reviews or our Think in Italian review and subscribe! Your Italian learning journey can start now.