This week's Food and Wine Friday feature takes a look at Berluconi's arch rivals, the Italian communists, and examines the Italian dishes those with egalitarian ideologies lean towards.
From my article on commie hating Italian prime minister Silvio Berluconi's favourite Italian dish, Billionaires Beef, you may remember that this staunch right winger goes for a robust red meat based recipe.
So just what do you think those left leaning Italian commie arch enemies of Belusconi choose in their favourite Italian eateries? Is all food created equal to these disciples of communist ideology?
Read on to see if Italy's best known reds prefer red meat, and to discover a whole new way of establishing which way everyone will vote in the forthcoming presidential elections in the US.
Commies Prefer Fish
Oddly enough Italy's top commissars are not red meat eaters, and they tend to lean towards fish dishes, which they sample in some of Rome's most well know and chic restaurants.
The erstwhile ageing president of the Italian communist party, Armando Cossutta, clearly considers that some items on the menu are more equal than others. Indeed, Armando Cossutta's favourites are spaghetti alle vongole and rombo (monkfish) al forno con pachino (pachino = a sweet variety of Italian cherry tomato found in Sicily). Rombo al forno con pachino also happens to be the preferred choice of one Fausto Bertinotti, another top Italian commie, and former head of Italy's waning Communist Re-foundation Party.
Appropriately enough, Fausto Bertinotti's restaurant of choice is a chic little place situated in the aptly named Piazza del Popolo, and even more fitting is the fact that his favourite restaurant goes by the name of Dal Bolognese. Why is this so appropriate? Well, the Italian communist party's most fervent supporters are to be found in the Italian city of Bologna, home, of course, the famous spaghetti bolognese.
On the other hand, and possibly hoping for good fortune for his party, comrade Armando Cossutta prefers to dine at the exclusive Da Fortunato restaurant which boasts a view of one of Rome's most historic and well known landmarks – the Parthenon.
Enough of the people! And on to the food!
If you'd like to discover whether left is right, so to speak, then perhaps you might like to try these two recipes for rombo al forno con pachino and spaghetti alle vongole, which come highly recommended by professional chef, Judith Greenwood.
Over to you Judith.
Coda di rospo al pomodoro pachino
Ingredients
800-1000 g (1.75 – 2 lbs) coda di rospo (monkfish) cut into thick slices
abundant extra virgin olive oil
3 shallots, thinly sliced
a glass (3.5 ounces) of white wine
a similar amount of vegetable broth– can be made from a broth cube
450 g (a pound) of cherry tomatoes (see Judith's Top Tomato Tip below), cut in two and the water drained out
a clove of garlic – left whole
salt and pepper
capers
Preparation
Heat a large frying pan to medium heat and add enough oil to cover the bottom of the pan. Fry the shallots until just starting to turn golden, then add the fish and fry on both sides to seal. Salt and pepper the fish.
Add the white wine and allow it to evaporate. Then, add the vegetable broth, the garlic, and the tomatoes. Cook, uncovered for 20 minutes. Add the capers and continue to cook for 5 minutes. Plate and serve with rice.
Judith's Top Tomato Tip

Pachino pomodori are very sweet. Because they are grown in one part of Sicily, most people can never buy them to make dishes like this. What we do instead is buy cherry tomatoes on the vine, in bunches, and then hang them in a cool, dry place for up to a week which intensifies their sweetness and closely copies the sweet tomatoes of Sicily and Puglia.
Spaghetti con le Vongole
Before You Start
Italian recipes for this never tell you quantities, because you buy the clams in sacks and it's always a different amount. First I will give you a recipe for this pasta dish using Italian clams, and then I will give you my own recipe that is makable in the USA, where although there are loads of different clams, none of them are anything like vongole verrace.
Spaghetti con le vongole verrace
Ingredients
1 kilo vongole verrace, left to soak for an hour beforehand in salted water to clean them
n.b. the vongole verrace are unlike any USian clam, but I don't know about other countries. They are tiny, the shells about the size of a man's thumbnail and the meat a mere scrap. They are good, unlike any other, but just substitute a clam you like that doesn't mind cooking. That means no cherrystones or steamers. Steamers like cooking, but you must then remove the stocking he wears and it sometimes carries sand– not what you want here.
Finest olive oil you can get
3 garlic cloves sliced thickly
a good handful of very finely chopped parsley
1 small dried chili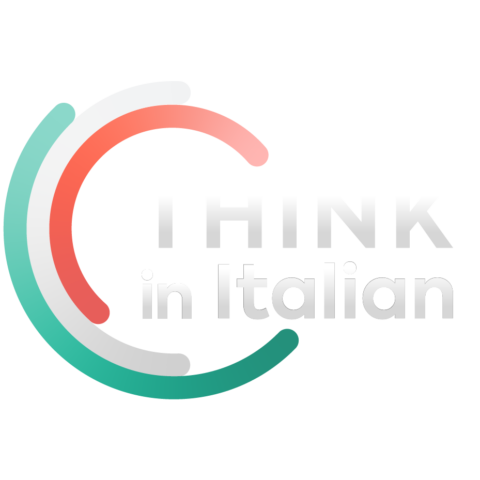 Stop reading, start speaking
Stop translating in your head and start speaking Italian for real with the only audio course that prompt you to speak.
450 grams or a pound of freshly cooked spaghetti, VERY al dente, drained
Preparation
In a very large frying pan, heat enough oil to cover the bottom, then fry the garlic slices until just turning golden. Add the clean clams and cook, tossing them about, until they mostly open. Discard any that refused to open. Remove half the clam shells leaving the rest for the typical look of the dish.
Add the chili and the parsley, stirring, then the blazing hot spaghetti, turning in the clams to absorb the flavours for a minute or two.
Serve immediately, smoking hot, to from 4 to 6 hungry eaters.
American white clam sauce
1 medium onion, chopped
1 clove garlic, sliced
best olive oil
2- 7 ounce cans of chopped clams
2 glugs of white wine
a handful of minced parsley
abundant pepper
450 g or 1 pound of spaghetti or linguine, cooked to be done when the sauce is done. This goes together fast on a brisk flame, so start the pasta first and do the sauce about 10 minutes before the pasta is ready.
Optional freshly grated Parmigiano Reggiano– but do not give this to Italians (Very useful tip, Judith – many Italians are dead against mixing Parmesan with seafood – Alex R).
Preparation
After having added enough oil to cover the bottom of a large frying pan, heat the pan over a brisk flame. Add the onion and garlic, and sauté slowly until cooked, but not browned. Add the clams and their juices and stir in. Pour in the white wine. Cook for a few minutes.
Drain the freshly cooked pasta– rigorously al dente– and toss it and the parsley into the pan of sauce, turning to absorb the flavours. Grind quite a lot of black pepper over it all, and serve.
Pass round grated Parmesan cheese, but only if no Italians are present.
Many thanks for these tasty recipes, Judith, and for the very useful tips regarding the Pachino tomatoes and the clams – Alex.
————————————
Watch Out for the After taste!
Beware though, for if you actually happen to take pleasure from these dishes, then perhaps you should consider joining a certain party, carrying a particular card, and start chanting a well known anthem, whilst waving a large flag upon which a hammer and cycle design will be emblazoned.
Food for Political Thought
In light of this post, should you happen to be holding an Italian food based dinner party for a few powerful Republicans, then perhaps fish dishes are to be avoided. You have been warned. Be sure to choose the right dish, or you may join the realms of unwanted food, and end up as a left-over.
Actually, this could be an intriguing way of discovering the political leanings of those around you. Indeed, seemingly innocent questions such as 'When you eat Italian food, do you prefer fish to meat?', or 'What is your favourite Italian dish?' may begin to take on a whole new significance!
Predict the Outcome of the Obama v MaCain Presidential Race!
How about a little wicked dinner party fun? First, you will need to provide a choice of Italian meat and fish based dishes, but before you start tucking in, distribute small sealed red envelopes to those who choose fish, and blue envelopes to the guests who go for meat.
Inside the mysterious red envelopes you could write 'You are a Democrat – Vote for Obama', whereas within the blue ones you should write: 'You are a Republican – Vote for McCain'.  Should prove to be quite a conversation starter!  Might lead to some sparks flying too.  Use this idea at your own risk.
Judith Greenwood, a private chef who works out of Citta di Castello down in Umbria, has been serving up Italian food for over 10 years. She also runs a Discover la cucina italiana: Italian Cookery course, and, aside from her extensive knowledge of Italian cuisine, she can even help you find the best made to measure clothes in her part of Italy.
————————————-
Blog from Italy's forthcoming Recipe Contest
You may like to note that it is probable that Blog from Italy will soon be running a recipe contest, and there will be a prize, which is being kindly offered by a prestigious cookery magazine – which has a distinctly Italian flavour.
Watch this space for further announcements on what should turn out to be a tantalising bit of Italian food based fun.