Genius Loci Country Inn is not strictly a bed and breakfast, but it operates using a b&b plan.  Coupled with its stunning level and quality of finish, this is reason enough for it to be featured as an expat Bed and Breakfast.  And it is run, in part, by History of Art graduate Mary, an American expat from Long Beach, California who, whilst studying for her degree in Italy, met and subsequently married Maurizio, a University of Rome graduate with a background in business and construction.
"There is nothing which has yet been contrived by man by which so much happiness is produced as by a good inn." – Samuel Johnson, is the quotation which greets you when you click on the Inn section off the Genius Loci website which is situated down on lovely Umbria, Italy.  These words sum up the ethos behind the Genius Loci Inn very succinctly.
The views from this Umbrian inn characterise all that Umbria has to offer:  a pristine landscape of rolling hills, charming medieval hill towns, stretches of lush vineyards, olive groves, majestic oaks, and fields of sunflowers.
Construction expert Maurizio quite rightly, as you will see, considers the Genius Loci Inn as crowning achievement of his.  Think five star hotel/bed and breakfast, but without five star prices.
Genius Loci Country Inn
For the curious, this is an explanation of the name of this Umbrian Inn from their well presented and informative web site:
In Roman mythology a Genius Loci was the guardian spirit of a place. Today, "Genius Loci" refers to a location's distinctive atmosphere, its "spirit of place" and its unique and cherished aspects – those celebrated by artists and writers, folk tales and festivals. Genius Loci is as much in the invisible weave of culture as it is in the physical aspects of a place. The term is most often applied to a very special rural and pure landscape.
Aspiring writers, artists, and fervid photographers should find Genius Loci the idea location in which to pursue their creative interests.  Busy managers will also find this inn is a wonderful place to unwind and escape from the stresses and strains of modern life.
This well appointed inn also boasts a similarly well appointed website, which provides information on events in Umbria, such as Eurochocolate, Umbria Jazz, Festival dei Due Mondi and Il Mercato delle Gaite to mention but a few. All are less than a 40 minute drive from Genius Loci.
Owners
Californian Mary Tacconi, who has resided in Umbria for 39 years, and Italian Maurizio run this haven of peace and tranquillity.  When not looking after her guests, Mary writes for her blog and runs cookery classes at the genial Genius Loci Inn.  Maurizio who was responsible for the restoration and transformation of the 1880's farmhouse which is today Genius Loci.   Within the house you will find antique stone and brick, hand-hewn oak beams and terracotta floors, all of which have been brought back to their original glory. construction and refurbishment of the inn, also oversees the vineyard and olive groves and will gladly discuss the intriguing world of wine and olive oil with guests.
Then there is the Genius Loci manager, Mary and Maurizio's son, Michael, a European History graduate of Connecticut College, who also completed a course in international hotel management. Having worked for many years in the hospitality industry in both the US and Italy, Michael brings his personal vocation and valuable experience to Genius Loci.
The Accommodation
Eight beautifully finished air conditioned rooms, each with European-King-size double beds.   Be sure to click on the small pictures on the Genius Loci website to see larger versions which show off the standard of finish superbly.  It sure looks luxurious.
Rates are per night per room, include a continental buffet breakfast, and all taxes and services.
Facilities and Activities
To go with the very high standard of finish the rooms in this upmarket bed and breakfast, you will find no shortage of facilities.  Just look at this list:
Air Conditioning
Buffet breakfast
Panoramic pool
Garden
Bar
Panoramic porch
Music CD loan library
Reading room
Laundry service
Kitchen
Parking
Wine and Olive Oil Tasting
Wireless internet
Direct phone line
LCD TVs
Cd players
Wired-in music
Winery tours
Bike itineraries
Walking itineraries
Horse-back riding (15 km.)
Golf (40 km.)
Limo service reservations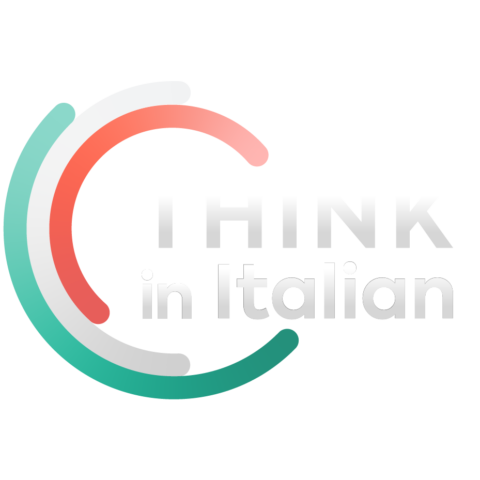 Stop reading, start speaking
Stop translating in your head and start speaking Italian for real with the only audio course that prompt you to speak.
Wine and olive oil tastings are possible at additional, though not excessive, cost.
What with the limo service, wireless Internet and pool, I'm a little disappointed to note that there are no conference facilities!  Still, I'm sure a small marquee could be located in the grounds for meetings and other important occasions upon request.
Indeed, small groups of senior executives would probably find Genius Loci to be an ideal location for those more intimate meetings which are far more effective when held away from the everyday hubbub of their offices. Their wives and partners would not complain either.

Cooking Classes
Half-day-hands-on cooking classes booked in advance, and for a minimum two participants are available too.  Prices include lunch with house wine.
Note that this is a no-smoking establishment and pets are not allowed either.
Location
Place:  Genius Loci Country Inn, Via Monti Martani 23, Bevagna.
Region:  Umbria Region, Central Italy
Map:  To see where the Genius Loci Country Inn is, visit this page:  Directions
Website:  Genius Loci Country Inn
Mary's slow travel blog: Reflections on My 40 Years in Umbria
Mary's blog is rich in photos and information on the area in which her inn is located.  It will certainly give it's visitors a lot of insight into Umbria and what it is all about.
If you do consider moving to this tranquil Italian region, you could always have Mary's husband Maurizio help you out with the refurbishment of your dream house too.
Oh, and I've been to Umbria, and I liked it a lot.  The hill towns are enchanting, especially during those balmy summer evenings.