The Rai 3 Report investigative documentary series is superb.  Last Sunday's edition of the program carried a report into certain aspects of nuclear power generation which are kept far away from public eyes.  Aspects such as high incidences of quite probably radiation related illnesses in areas around nuclear power generation plants.
Children seem to be the main victims.  All this is kept quiet because everything falls within 'acceptable limits', even if such acceptable limits seems to be defined a little vaguely.  One does wonder whether anybody has ever bothered to carry out a real cost benefit analysis with regard to nuclear power generation.
Anyway, that's not the point of this post.  The aim is to direct a little Internet generated love towards a glorious Italian power generation project which has been cooked up by innovative environment loving Italian farmer – one Marco Mariano.
Back in 2007, Marco Mariano, of Fossano, near Cuneo in northern Italy, decided that he wanted to have a go at solar energy generation.  He had the space, but lacked the financial resources to put his plan into operation, though.  Thinking that others might like to participate in this project, he spread the word.
As a result of his efforts, and the contributions of those far sighted people who jumped on board Marco Mariano's solar energy generation project, a cooperative company – Retenergie – was formed.  To become part of said project, a minimum of 10 shares at a price of €50 each need to be acquired.
Rai 3's Report program showed a few interviews with local people who had stumped up the €500 minimum investment, and now there is a 20kw solar energy installation sitting on Mr Mariano's land.  Good stuff!
On the Retenergie web site you will also find, albeit in Italian, Gandhi's words: "…there is just the same inviolable connection between the means and the end as there is between the seed and the tree."
This is Retenergie's mission statement:
A NETWORK OF PEOPLE, IDEAS, AND PROJECTS FOR PRODUCING AND USING ENERGY TOGETHER.

Retenergie Società Cooperativa was established the 19th of December, 2008 in Fossano (Cuneo) as the initiative of a group of people already committed to promoting the production of energy from renewable sources.

The basic idea of this new cooperative is to create a model that will permit the production and use of electrical energy from renewable sources by grassroots action. This project takes its inspiration from the "adopt a kw" program of solare collettivo association that promoted the construction of a 20 kw photovoltaic plant in 2008.

The most important challenge faced by the new cooperative is to include the end users of energy in the picture, thus creating a virtuous circle from production to consumption.

This is an ideal and economical opportunity to respond to a range of environmental and social problems such as pollution, the limits of natural resources, and fair distribution.

The cooperative form was chosen because the objectives have to be consistent with the means used: participation, self-reliance, solidarity.

Suggestions and criticisms are welcome to share the road: the cooperative is a project that is made together as we go.
Retenergie – Not Just Solar Power
Several power generation projects revolving around renewable energy resources are listed on the Retenergie site and they are:
Photovoltaic – €300,000 investment to create roof mounted units producing 60kW.  It will be 12 years before this project produces a return.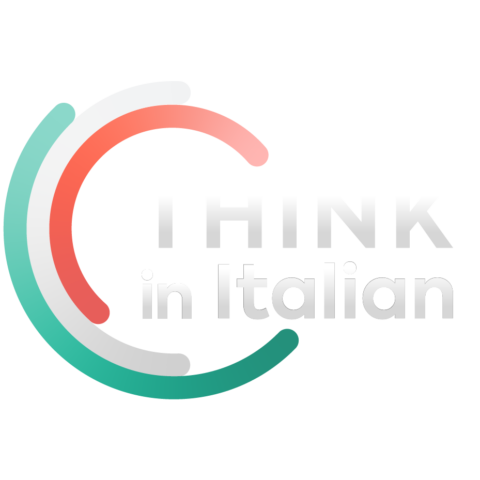 Stop reading, start speaking
Stop translating in your head and start speaking Italian for real with the only audio course that prompt you to speak.
Hydroelectric – €100,000 investment to set up a series of mini-hydroelectric plants producing around 350kW.  Return on investment forecast in 8 years.  A great idea, Italy has lots of small fast moving waterways -Alex.
Wind – €200,000 – investment to install individual or groups of units capable of generating 75kW. Installation costs should be covered in 5 years.
Co-generation and Biomass – units supplying heat and power to public and/or private buildings will take between 18 to 36 months to set up.  Return on investment predicted after around 6 years.

Finance for these projects will either come from contributions or from Banks with ethical finance policies.
Low Impact Sustainable Energy Generation
It's a small, but significant, example of socially and environmentally aware people getting together to create power using low impact sustainable energy means.  An example of power for the people, by the people.  'Communism', if you like, at its best.
I'm going to look into whether people like me, who are not locals, and therefore cannot physically help out, can contribute towards the project.  Then I might well be putting my m0ney where my mouth is, and actively encouraging others to do the same.
After writing about too many unscrupulous, conscience-less Italians recently, it's nice to know there are Italians who are not solely out to top up their bank accounts.  Trouble is, these stories rarely seem to make the newspaper headlines.
Italian readers might like to visit Retenergie's website to find out more, and even consider investing in this extremely worthwhile project:  Retenergie
And, if you can read Italian, you will find the complete transcript of the recent Report documentary, and videos, here:  Rai.it – Report
Report's documentaries are broadcast on Sunday evenings at around 9.30.  Well worth watching, they are.
A Proposal
If you are thinking of coming to Italy, please consider booking though HostelBookers.com using the HostelBooker.com banner on the top left of this page, and Blog from Italy will receive a little commission.   I'll invest the first €500 earnt in Retenergie.
I'll also look into auctioning off the Retenergie 'shares' to the highest bidder, and then use the proceeds to buy more Retenergie shares, all of which will then be donated to charity.  Let me know what you think of this idea.