Italy seems to have something of an aversion towards research, unless it is absolutely essential, that is.  Behind the scenes though, research is being carried out in Italy.  I know, I've heard about plenty of examples of Italy's hidden brainpower.
For some Italian businesses research is not regarded as being essential to business development, probably because it tends to be regarded as being too slow a process, too time consuming, and too darn costly.  Obtaining a return on investment is not guaranteed either.  It is probably the time gap between research and return on investment which puts businesses in Italy off, and is why the country devotes only 1.1% of its GDP to research activities, whereas the European average is 1.8%.
Outwardly, it looks as though Italy is a little behind the rest of Europe in terms of research, but this needn't be the case.  If one digs a little deeper, and one knows Italy perhaps a little better than others, one may discover that research is being carried out in Italy, even if what is being done is not officially counted as being research.
Recently I've been doing some research into developing some new training courses, but I have had a problem.
Can't Find the Information About Italy
It does not really matter what the subject of these courses is, so much as the fact that the information I will have to use to create them will come from outside Italy.  This is not necessarily a bad thing in that what works in one culture or society will probably have the desired effect in another.
One Culture is not the Same as Another
Sometimes though, especially with regard to culture and perceptions arising from a specific culture, what works in one country will not necessarily work in another.
To illustrate this, think about the psychology of colour.   In today's web driven world, colour plays a fundamental role.  Get the colour scheme on a website right, and visitors will accept a site as being valid for its purpose.  However if visitors to a website consider that the colours used do not sit well with the contents the site has to offer, then they are likely to go elsewhere, even if by doing this, they may well be forsaking useful, and perhaps even key, information.  What's this got to do with Italy and research?  I'll explain.
People who have been in Italy for a few years will have noticed from the way Italians dress, the colour of their cars, and furnishings that Italians have an acute sense of colour.  They know which colours go together, and which don't.  Bright and brash colours are not attractive to many Italians.  Transfer this sense of colour to a website and if Italians perceive the colour combinations as being wrong, then they may discount the credibility of the information the site contains, unless, perhaps, the site is run by a recognised authority, such as the government.
Yet has any specific research been carried out in Italy to see how colour schemes can affect how well websites perform?  Possibly, but aside from guides on the choices of colour combinations which all seem to be based on studies which have taken place outside of Italy, I have not found anything.
Sources in Italy
Just because I cannot find much from sources within Italy does not mean it has not been done, even if a web specialist I know would probably tell me to not bother looking because there is nothing to be found.  This person has noticed that when Italians make presentations, their hypotheses are based on information which is, more often than not, from outside Italy.
Well, as I said that the beginning of this post, lots of research is being carried out in Italy, only its not formally recognised as being such.  As a result of the lack of official recognition, this 'research' is not being directed.
So, what is this research which isn't?
Thesis Equals Research
The research which is not, but is, if you follow me, is that bane of many Italian students' degree studies, the end of degree 'tesi'  – which is 'thesis' or 'dissertation' in English.
Italian university students, both those doing the newer three and the more traditional five-year courses have to prepare a thesis as part of their degree courses.  No thesis, no degree.
I've heard a lot about Italian degree theses over the years, in fact, a section of the English courses I run at the Business School of Il Sole 24 Ore involves helping students prepare a paragraph or so on their degree theses in English.
Being able to summarise their theses in English can help job candidates impress interviewers and allow graduates to end up with an internship which just might lead to a full time job.  Anyway, back to the theses.
Amazing Theses
I have to say that some of these theses are amazing pieces of work.
A few examples of the topics covered include things like detailed examinations of volatility theory in the financial markets, including the development of new and complex mathematical models.  Other subjects covered include the evolution of the tourism market or some other industry sector in a specific area of Italy.  These examples are the tip of the iceberg.  And there are boatloads of detailed case studies too.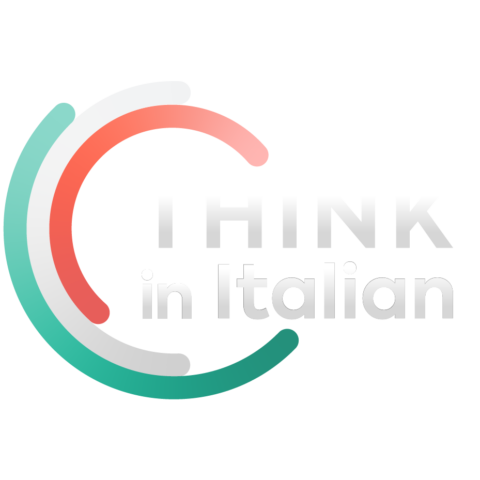 Stop reading, start speaking
Stop translating in your head and start speaking Italian for real with the only audio course that prompt you to speak.
Often, the fruits of a year or two of hard labour are works of pure, and quite often very high quality research.  The kind of research companies would probably pay good money to see.
Some Italian companies do indeed rate these documents highly, and a good, relevant thesis can improve the job prospects of the authors considerably.  In fact, I do know of at least one ex-student of mine who has gone on to greater things, and his thesis, which will have helped him show off his abilities, no doubt impressed potential employers.  This young man is now working in the UK, incidentally.
Jobs Offers on the Basis of Thesis Subjects
On the strength of the work, sorry, 'research' carried out in connection with the preparation of these documents, some students have actually been offered jobs.  Indeed, I can just about predict which students will find a job after doing a master on the basis of their degree thesis.
Clever students can even use their theses to launch their careers, and some do internships while writing their theses to help them understand the industries they are analysing better.  However, even clever students face obstacles, often in the form of being assigned subjects which may not do their prospects of finding work in the future much good.  And I often hear of Italian university students who have had incredible problems trying to find a university professor to oversee their thesis preparation work.
Real World Relevance Required
If a student is assigned a subject which is of little relevance to the real world, then the resulting thesis may make it a little easier for them find work in the real world.  From what I have gathered, many Italian undergraduates seem to have little choice as to what to prepare a degree thesis on, and some are aware that the subjects that have been chosen for them are not likely to help them once they are out in the big wide world.
This is a shame.  With a little forethought on the part of Italy's universities and business, two birds could be killed with one stone.
First, Italian universities, working with Italian business, could compile a list of topics which require research, and then these topics could be assigned as thesis subjects to students.
Once these theses stroke research works have been completed they could be sold to companies looking for research data on a particular topic.  Students could be given a cut on any sales, and universities could develop a income stream which would allow them to worry a little less about government funding.
Italian businesses would be able to benefit from having access to useful research carried out for them at a low cost.  The same businesses may well also come across high potential employees.
Forming a system which would turn theses in to valid forms of research might give Italy's universities a much needed boost too, seeing as not one Italian university managed to make it onto list of the top 100 universities around the world.  See here: the Times Higher – QS World University Rankings for 2008.
An Opportunity for Italy
As an alternative to universities working directly with Italy's businesses, then business, either companies and professional associations or trade organisations, could sponsor students to prepare theses on areas of interest – with the approval of the university concerned obviously.  Sponsorship could be in terms of a bursary, an internship, or even the offer of a job for a year or so once the individual concerned has completed his or her degree.
The cost to companies would be minimal, but the results could (would?) benefit Italy as a whole.
As a result of such a strategic alliance, universities would come to be regarded as being more than mere academic institutions, students would find it easier to start careers, and Italy may start to appreciate the true worth of research.
It's a win-win situation, if ever there was one.
UPDATE: 22 October 2009 – I understand that there is a site on the Italian internet which publishes Italian students' degree theses, only this site does not pay the students anything, which is a bit much seeing as this site then sells these theses on.  Apparently Italian students, who also hand over the copyright to their labours of love, are supposedly happy to have their name mentioned on this site.  Not sure this is right.
Another site, Tesionline.it does pay the writers of the theses €12.50 each time their thesis is downloaded from the Tesionline site.  It's not much, but is better than nothing, and equates to just under half of what Tesionline charge people for consulting the theses listed.
I've also learnt that in Spain degree theses are put into a huge data-bank, so they can be used for, wait for it – research!
Come on Italy.  You can do better, and I thought universities were places run by intelligent people…
Image credit: A chimpanzee brain at the Science Museum London by Gaetan Lee