Here is part one of a three part interview with Sicily-based Italian journalist and photographer Turi Caggegi who I met thanks to Twitter.
In his 30 year career, Turi has witnessed a lot of goings-on in Sicily, and it is probably fair to say that he knows the island and its residents better than most.  Turi once broke a major story in Italy on one of Sicily's more dysfunctional aspects, as you will discover in part 2.
From this interview, you will learn what it is like to be a journalist in Sicily and Turi provides plenty of insight into how this sometimes troubled Italian island functions.
As you might expect, Italy's most infamous organised crime syndicate, the mafia, is mentioned.
What I came across to me from Turi's responses, though not in the first part, is just how much he loves his island and how he would dearly love Sicily to realise its full potential.
Here is part one in which Turi explains who he is, talks about his work and about Sicily's scourge – the mafia.
Alex Roe: First of all Turi, can you tell us a little about yourself?  Where you are from, why you chose journalism as a career?
Turi Caggegi: I was born in the small village of Rovittello on the northern slopes of Mount Etna. Rovittello, which is located 675 m above sea level, currently has about 70 inhabitants, but it is pretty well known because Sicily's first golf course was situated near the village. Rovittello is also where Etna Doc wine is produced, and very popular hazelnuts are grown in the area too.
Even as a kid I loved to read and write. I read everything: comics, books on astronomy, novels, newspapers and political weeklies. I thought the best gifts from my father were the publications for children on scientific matters he gave me. But I also liked playing football. I thought, however, that a player ends his career at 30-35 years of age, while a journalist or a writer becomes better with age…so I decided to try my hand at becoming a writer or a journalist.
At 12 years of age I wrote my first stories; fun stories with characters I made up. When I was 13, in eighth grade, my elderly Italian teacher gave me a very high rating on an essay about holidays, and told me that I wrote "with a journalistic style."
Not having enough money to become a writer, I chose journalism instead, thinking it would earn me a living and would also help me satisfy my desire to work towards improving the society in which I lived.
A.R: How long have you been a journalist?
T.C:  I started working as a journalist in 1981, when I was 21. Before that I had written something for the press, but not regularly. I began writing articles for the " The Manifesto" paper on news from the Comiso area of Sicily and the peace movement which was opposing the installation of cruise missiles with nuclear warheads. Those were the days of Reagan and Brezhnev, and everyone was aware of the "Cold War" between the U.S. and the Soviet Union.
I've never thought of myself as being an "ideological" journalist even if, like everyone else, I have my own ideas and opinions. At that time, I wrote articles that both displeased the establishment and the pacifists, whose activities I sometimes criticized.
The freedom to write based on what you really see, while always trying to be honest and objective has always been my primary aim and is something I am proud of. In my opinion, all journalists must act the same in any and all circumstances.
A.R:  Have you always covered Sicily?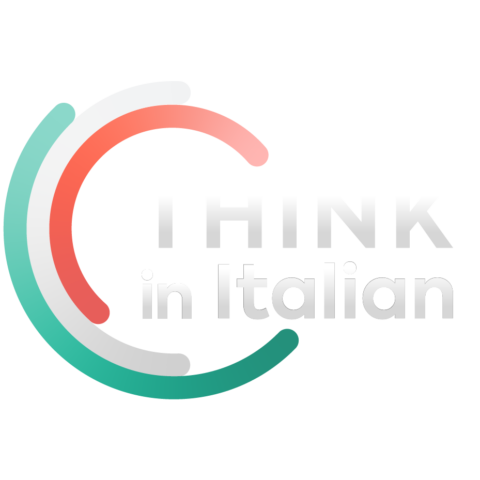 Stop reading, start speaking
Stop translating in your head and start speaking Italian for real with the only audio course that prompt you to speak.
Yes, I have always worked in Sicily, and I have witnessed first hand decades of events, some of which were of great significance in the history of the island.
At the time when the outbreak nuclear war was feared and pacifists marched in the streets, the power of the mafia grew as a result of the protection and complicity of the political and institutional figures who had taken control of strategic sections of the island's society.  The mafia, politicians, and institutions, combined forces to smother any attempts at rebellion, or even simple requests for legality in blood and violence.
In the early 80s in Sicily, judges, politicians, journalists and anyone else who opposed the Mafia, were murdered.
To give your readers some idea of the situation, those who were killed included, in 1982, the secretary of the Communist Sicilian Party, Pio La Torre, a fierce opponent of the installation of cruise missiles in Comiso and the creator and promoter of a law which permits (and does to this day) the seizure and confiscation of Mafia assets. Following La Torre's killing, the Carabinieri General Carlo Alberto Dalla Chiesa was sent to Sicily. Dalla Chiesa, who had already successfully fought terrorism in Italy, was assassinated within a few months of becoming the prefect of Palermo.
A few months later, in 1983, Palermo's Chief Prosecutor Rocco Chinnici was murdered.  To kill him, the mob caused a massacre with a car bomb.  Chinnici was the founder of the Anti-Mafia Pool which included Giovanni Falcone and Paolo Borsellino.  I remember covering the massacre trial which took place in Caltanissetta for my newspaper.
In January 1984, in Catania, Giuseppe Fava, the founder and editor of a newspaper which irritated Sicily's power mongers was murdered.  I covered that case too, and I reported on the so-called maxi mafia trial in Palermo.  Statements made by mafia penitent Buscetta to Palermo's anti-mafia magistrates helped bring about the trial.
After the Maxi mafia trial, I then reported on many other major events, both as the editor of Telecolor, Sicily's most well-known private television channel and as a correspondent for the eastern Sicily regional edition of Italian national newspaper, "La Repubblica".
I discovered and fell in love with the internet in 1995; it was then that I began to study the world wide web.  It soon became clear to me that the web would bring about a revolution in global communication.
In 1996, thanks to my own efforts and those of my understanding boss Carlo Ottaviano, Telecolor became the first television channel in Italy (and the third in Europe) to have a video-on-demand news service on the web.
In 1999, I played a part in the founding of the online activities of the Espresso-Repubblica Group (a major Italian news and publishing group).
Though I left mainstream journalism in 2000 to become an internet manager, I have always remained a journalist at heart, and I began once more to write for both print and online newspapers.
While working in the internet sector, I was appointed to positions with the Ministry of Foreign Affairs and Italy's National Order of Journalists. I have worked abroad and I have never ceased loving and studying the web.
Click here for Part Two of this three part interview
———
Photograph of Turi Caggegi by Orietta Scardino.  Other photographs by Turi Caggegi.
Turi Caggegi's responses were translated from Italian to English by Alex Roe.