At present the Monti led Italian government is discussing reforms to the governance of RAI.  Not everyone in Italy's murky political world is happy for Italy's loss making national broadcaster to be reformed, though.
For those who do not know, Italy's public free to air television service is a public sector organization called RAI – Radiotelevisione Italiana.
Italy's RAI television service is broadly comparable to Britain's BBC, except RAI shows adverts, while the BBC, generally, does not.  Both broadcasters are funded by license payments.  The BBC is a public service but somehow manages to escape total government control.  RAI has not been so lucky and tends to be exploited as a political mouthpiece.
Government Control
The reason why Italy's political parties can exert influence on Italy's RAI television channels is that the service traditionally ends up being controlled by the government in power at the time.
There are three main RAI free-to-air channels: RAI 1, RAI 2 and RAI 3, plus a whole host of other television channels and radio stations.
For many Italians, the RAI channels, especially RAI 1, are a principle source of news.  Italy's political parties, on both the left and the right of Italy's political spectrum, know this and have been known exert editorial influence on news transmissions to minimize certain issues and to highlight others.
Berlusconi Control
Some governments, most notably that of Silvio Berlusconi, used the RAI service to brush up their public image.
The prime time RAI 1 8 'o' clock news was one of the most watched news programs in Italy.  Being aware of this situation, the Berlusconi government ensures the director of the RAI 1 news channel was someone friendly to Silvio Berlusconi and it became evident that news items were being manipulated to give them a pro-Berlusconi slant.  Certain items were distorted, such as when one of Berlusconi's many brushes with Italian justice ended because the case had reached a statutory time limit.
The line taken by the RAI 1 news service was that the ending of the case indicated Silvio Berlusconi had been absolved of all guilt.  This was totally inaccurate as the case had merely fizzled out – the application of a time limit meant that the trial could not be brought to a definitive conclusion.
The treatment of this particular Berlusconi case caused considerable uproar in Italy and damaged the credibility of RAI's flagship 8.00pm RAI 1 news.  Indeed, under the guidance of the Berlusconi friendly Augusto Minzolini, RAI 1 viewing figures fell drastically and there where plenty more instances of news which was unfavorable to Berlusconi or members of his government being afforded less visibility.
Italy's APCOM communications watchdog accused Minzolini of weighting the RAI 1 news service in favor of the Berlusconi government.  A series of pro-Berlusconi editorials presented by Minzolini himself did not help matters.
Eventually in December 2011, and partly as a result of allegations that he had abused his expense account, Minzolini was removed as director of RAI 1 news.  Minzolini continues to fight his dismissal and is seeking reinstatement.
On top of the Minzolini controversy is the fact that Italy's former prime minister also controls the Mediaset private, but free to air, television service, and apart from the huge conflict of interests which exists, virtually all of Italy's public television ended up towing the Berlusconi party line.
Italians were being pumped full of pro-Berlusconi propaganda and those who were aware of the situation simply tuned into more objective news services such as the more independent LA7 channel or SKY.  SKY news, run my Rupert Murdoch's News International empire, is not exactly independent as Murdoch and Berlusconi are competitors.  It is perhaps in Murdoch's interests to highlight news which is not favorable to his main competitor in Italy.
One of the reasons for reforming RAI is to try to reduce political manipulation which became excessive during Silvio Berlusconi's reign.  In one notable instance, that of the Annozero political chat show, the program was simply taken off air.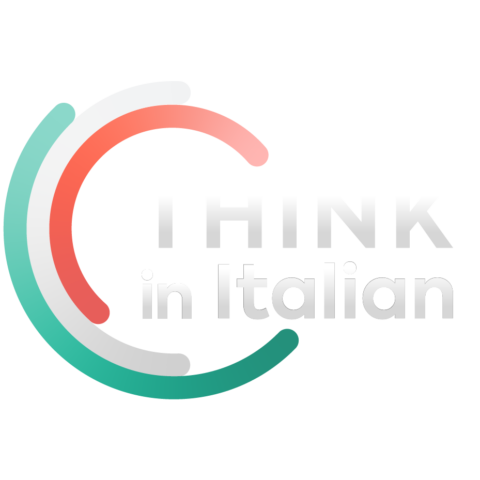 Stop reading, start speaking
Stop translating in your head and start speaking Italian for real with the only audio course that prompt you to speak.
Only the RAI 3 channels managed to remain largely free of pro-Berlusconi control – but one of its programs, the investigative documentary series Report looked as though it might be ended.  Report had carried out several investigations into Berlusconi and his associates and many of these inquiries did not place Italy's then prime minister in a very good light.
Berlusconi's party believed that certain RAI broadcasts were unfairly biased against their policies and thought that a public service should not be openly anti-government.  Effectively,  Berlusconi, but by not only Italy's tanned former supremo, wanted Italy's public television service to act as a form of political propaganda channel, making RAI not so much a public service as a tool which served Italy's political class.
Reasons for Reforming RAI
A public television service which is being so clearly manipulated reflects badly on those tinkering with it, namely Italy's politicians.
Italy's political class has already lost the trust of many Italians, so one way of regaining this trust is to reduce their influence – hence, in part the proposed reforms to Italy's RAI television service.
Another reason for RAI to be reformed is that the service is losing money – public money, seeing as the broadcaster is publicly funded.
Until Mario Monti came along, Italy risked going the same way as overspending Greece.  To keep Italy out of similarly dangerous waters, the spending of Italy's public institutions needs t be brought under control.  RAI is one such public institution,  and it does need to become more financially efficient.
One further reason for reforming RAI is to turn it back into a genuine public television service and to improve program quality which, by and large, is dire.
Berlusconi appeared to be keen on privatizing RAI, possibly so he could acquire it and ensure his domination of Italy's media would be total.  Antitrust authorities in Italy may have attempted to block such a move, but being Italy, it is unlikely they would have succeeded.
Berlusconi Party Unhappy With RAI Reforms
Unsurprisingly, the political party which is most unhappy with the prospect of reforms to the governance of RAI is the right leaning PdL, which is still run by Silvio Berlusconi.  For others, the unhappiness of the PdL over possible reforms is one very good reason for RAI to be reformed.
A RAI union has been running a public service announcement campaign in favor of reform and mentioning the example of the BBC.  Britain's BBC is a highly successful and respected television service.  Although the BBC, like RAI, receives income from license fees, the British broadcaster is generally well run and profitable, even if some, such as Rupert Murdoch regard the handouts the BBC receives from Britian's government as giving the BBC an unfair competitive advantage over his own private SKY television service – but that is another story.
Will Italy's RAI Be Reformed?
Most probably.  Italians, those who are aware how awful Italian television is, would welcome programming which does not always attempt to go head to head with the Berlusconi run Mediaset.  Mediaset programming is generally of a very low quality.
There is a slight possibility that by improving the quality of RAI, Mediaset will be forced to follow suit.  This will happen too if advertisers move their advertising spend from Mediaset to RAI even if television advertising is starting to decline in favor of much better targeted and cheaper internet "commercials" and interactive content.  Silvio Berlusconi will fight any proposals which risk damaging the profitability of his own Mediaset television, so there is a battle ahead.
Other Reasons for Reforming RAI
Sorting out RAI's finances would also give Italy's government more resources and with better management, RAI could become a source of income for Italy.
If Italy were wise, it would set up a dedicated multilingual arm of RAI to produce promotional films and videos for tourism, Italy's businesses and "Made in Italy" goods.  Whether this will happen is anyone's guess.
I will provide an update on the RAI reforms should they actually go ahead.