That's it. Today, the latest Italian government headed by the non-elected Matteo Renzi won a second confidence vote in Italy's lower house. Last night, Renzi's squad also managed to win a confidence vote in Italy's upper house where the Italian prime minister's PD party holds much more slender majority.
Once all the under-secretaries have been appointed, Renzi and his team of ministers can get down to work.
Renzi is promising Italy radical reforms in record time and he has promised to settle the €70 billion debt Italy's public sector has with its private sector. Pier Paolo Padoan, Renzi's economy minister, seems a little unsure that Italy has the resources to allow it to settle this debt, so whether it will actually happen, remains to be seen.
More Headaches for Padoan
Another of Renzi's radical promises may also cause headaches for economy minister Padoan. What Renzi wants to do is to provide Italy's education system with a €1 billion in funding. Presumably Renzi knows where he's going to find the cash because nobody else seems to know. Renzi's thirst for cash is going to be hard to quench, for he's also promised a double digit cut in labour taxes. This will cost Italy around €10 billion. And that's not all.
Adjusting the Justice System
Another hot potato Renzi is poised to tackle is Italy's justice system – one of the slowest in Europe and an aspect of Italy which deters foreign direct investment. Another deterrent to foreign investment, Italy's high levels of corruption did not come in for a mention. Maybe Renzi is hoping that corruption levels will fall if taxes go down and the justice system becomes more efficient.
Of course, none of the reforms will get too far if he doesn't tackle that old Italian bugbear – red tape. Have no fear, Renzi is here! Yes, he's promised to take a long hard look at bureaucracy – yet another aspect of Italy which keeps foreign investors looking elsewhere. Keeping Italy's nightmarish bureaucracy at bay, is arguably, another reason why corruption is such a problem in Italy. Illicit payments can help chop through red tape as fast as a hot knife can cut butter. Conversely, if payments are not made, that red tape can become so tight as to bring the best made plans of mice and Italians to an end.
Renzi the Miracle Worker?
In short, Renzi has promised the world and intends to do what needs to be done in double quick time too.
The thing is, Italians have heard all these promises before. Indeed, they've been repeated over and over again by factions on all sides of Italy's political spectrum for more or less 20 years.
Why should anyone believe Renzi will succeed where the others have failed?
Well, there is one reason. Unlike his predecessors, Renzi told Italy that if he makes a complete mess of everything and gets nothing done, it'll be his fault and his fault alone. For what is probably the first time ever in the confused, and confusing world of Italian politics, Renzi hinted he would be held accountable for what he doesn't achieve. Curiously, there's no equivalent in Italian for the word "accountability". This is probably because the concept is somewhat alien to Italian culture where everyone seems to do everything in his or her power to avoid being held responsible for his or her actions.
Italy's politicians are masters in the art of passing the buck. It's never their fault. The blame can always be passed on. Even if it can't be, people will be transformed, often without their knowing, into sacrificial lambs. Not now, or not according to Renzi. Those, bad, old sacrificial lamb days are over. Out with the old and in with the new seems to be the message Renzi is sending out. While some Italians are lapping up Renzi's rhetoric, others are rather more reticent. They, like this Italy resident, will wait for concrete results to appear before hailing Renzi as the nation's saviour.
The March of Mr IMF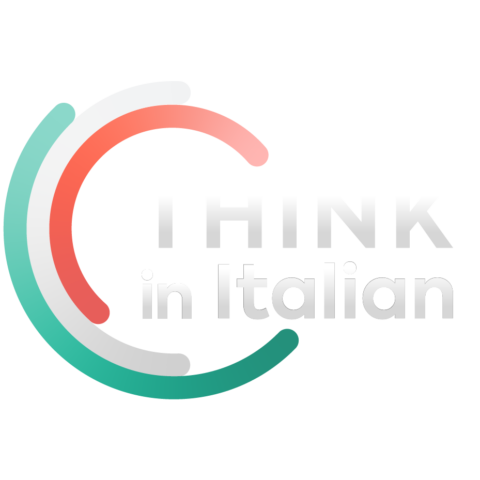 Stop reading, start speaking
Stop translating in your head and start speaking Italian for real with the only audio course that prompt you to speak.
Helping transform Renzi's dreams for a new, better, and more meritocratic Italy into reality, may well be an ex-IMF man, one Carlo Cottarelli.
The man from the IMF is hard at work carrying out a spending review (yes, another one), part of which is likely to involve Italy selling off most of its "crown jewels" – underused assets and interests in Italy's semi-state owned enterprises. Companies, such as the mighty Italian multinational oil and gas company Eni in which Italy's government owns a 30.3% golden share, may well be sold off.
Cottarelli is also taking a close look at Italy's woefully inefficient public sector, which, incidentally, Berlusconi man Brunetta was supposed to have sorted out. Cottarelli's said to be looking for ways to lop up to €18 billion of the cost of Italy's public sector between now and 2015. Details of just how Cottarelli will achieve such mammoth savings may emerge very shortly – this March, in fact.
The Cost of Renzisation
After Renzi's speech in Italy's senate, a few people did some calculations and worked out that what Italy's prime minister has in mind will cost around €100 billion.
Aside from the €18 billion in public sector savings being masterminded by Cottarelli, the sell-off of Italy's assets may raise the rest of the cash Renzi will need to implement his grand plan. There is though, a fly in the ointment in the form of Italy's forthcoming electoral reform. Once it is passed, if it is passed, noise levels will reach a crescendo in Italy's parliament as all and sundry howl for elections to be called.
If what Renzi has got in mind goes according to plan, he may be able to fend off the vociferous demands for elections.
If, though, he puts a foot, or even a little toe, wrong after the electoral reform becomes reality, it is likely that other parties in Italy's parliament will do all in their power to bring him down. Renzi will be well aware of this and that even members of his own party are unhappy he ascended to power by managing to bypass elections. His own people may kick him when he's down too. Indeed, deposed prime minister Enrico Letta may well be more than happy to put the boot in should Renzi trip himself up.
Renzi – Bonkers or Brave?
Renzi's plan is either extremely foolhardy or exceedingly courageous. If he achieves what many consider to be the impossible, he'll do very well in the event elections are called. On the other hand, if he fails, he, and his PD party, may well be consigned forever to political doldrums.
Can Renzi do the impossible? He believes so and he appears to believe in Italy too. Ambitious Mr Renzi is young and dynamic and has a knack for getting people to sit down and talk things out. In theory, he appears to have what it takes. Theory and practice, though, are often completely different animals.
Whether he's getting anywhere or has hit a dead-end should, in the opinion of this Italy watcher, become clear by June this year. If Renzi's still afloat by then, he might just manage to both keep himself in the hot seat and turn Italy around. Only time will tell.
Over to you Mr Renzi – good luck, you are going to need it.