To me, graveyards are not only fascinating and informative places, but also places of great peace.
Despite more than three years in this part of Tuscany, I had failed to visit this one until very recently. Better late than never, for sure, and what is also sure is that I shall go back there, again and again; to find peace and also to watch its restoration take place.
Bagni di Lucca
The town, itself, lies alongside the River Lima and is, in fact, the largest mountain comune (municipality) in Italy. Its name means "Baths of Lucca" due to its thermal spa baths; well known, and used, since pre-Roman times. The town has long played host to visitors, especially in the 19th Century, many of whom settled in the area. A thriving English community developed here.
The History of the Cemetery
In 1840, the Prince of Lucca (Carlo Ludovico di Borbone Parma) granted permission to Henry and Elizabeth Stisted, to build an Anglican church and cemetery in Bagni di Lucca.
Henry Stisted, of the Royal Dragoons, had fought against Napoleon at the Battle of Waterloo. His wife, Elizabeth, entertained many prominent British literary figures, including Lord Byron, Percy Shelley, Walter Scott, and Robert and Elizabeth Barrett Browning, at their Bagni di Lucca home. Funds for the church and the cemetery were helped by sales of Elizabeth's book "Letters from the bye-ways of Italy".
The small cemetery was opened in 1842 with a capacity for 427 burials, although actually containing only 139. The last burial was in 1953; the year that marked the cemetery's closure. It is now owned by the Comune (Municipality) of Bagni di Lucca, and managed by the Lucca Historical Institute and the Fondazione Michel di Montaigne. Dottore Marcello Cherubini is one of its leading lights (www.fondazionemontaigne.it).
The Cemetery Today
A short flight of steps leads up from the gate and into the cemetery, and the main path takes you to the small chapel restored in 2003. This is intersected by another path, thus creating the shape of a Christian cross. Other, previous, paths are no longer visible, and much of the original planting has long since disappeared.
Many of the graves are in a poor state of repair and in need of much restoration. Some, however, have already had a "make over" and are in pristine condition.
I was fortunate enough to be guided round the cemetery by Dottore Cherubini himself; a charismatic and informative man.
Who?
I confess my ignorance as various graves were visited and talked about. Who were these "famous" people? I had never heard of them! However, subsequent research, thanks largely to Wikipedia, plus the little leaflet (in English) picked up at the gate, made me realise what interesting characters "reside" here. Not all of them lived, or died, in Bagni di Lucca; their burials here being by their own wishes or those of relatives and close friends. Certainly the Anglican church and cemetery were a magnet for English speaking people from Lucca, Pisa, Livorno, Rome and even abroad.
Some Famous Sons and Daughters
– Henry Stisted: co-founder of the Anglican church and cemetery. Strangely, his wife's name is not included!
– Louise de La Ramee (pseudonym Ouida): born Suffolk 1839 and died in Viareggio in 1908. She was a prolific, and often successful, writer, as well as an eccentric and a passionate lover of dogs; there is one on her tomb. She was, sadly, a poor manager of money and died in poverty.
– Ernst Georg Grazanowski: born Konisberg 1824 and died in Lucca in 1888. He was a Doctor of Medicine and of Philosophy, who actively worked against vivisection.
– Andrew Berry Archbald: born USA 1839 and died in Florence in 1881. He was a famous botanist.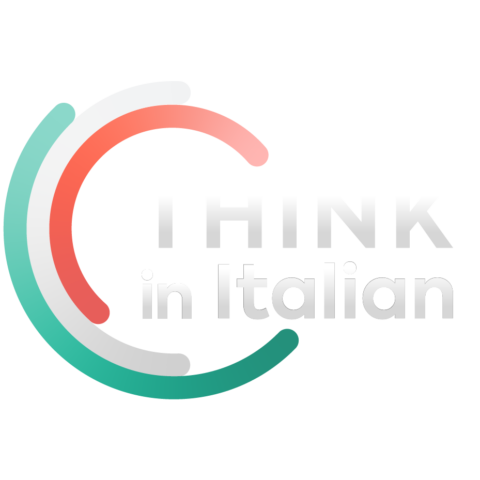 Stop reading, start speaking
Stop translating in your head and start speaking Italian for real with the only audio course that prompt you to speak.
– Benjamin Gibson: born Conway, Wales, 1811 and died in Bagni di Lucca in 1851. He was an archaeologist and scholar, whose older brother, John Gibson, was a well known neoclassical sculptor, some of whose work can be found in the cemetery.
– Nelly Erichsen: born Newcastle-upon-Tyne 1862 and died in Bagni di Lucca in 1918. She was a poet, writer, painter and illustrator. Between 1912 and 1918 she lived in the town with two friends, Rose Elizabeth Cleveland and Evangeline Whipple. The three women were aid workers during WW1, helping the families of soldiers. A group of refugees was invited to the town, where they were housed and a boarding school was set up for their children. Nelly died in the 1918 flu pandemic.
– Rose Elizabeth Cleveland: born New York 1849  and died in Bagni di Lucca 1918. She was the sister of US President Grover Cleveland and, between 1885 and 1886 was that country's First Lady. She and Evangeline had a long and "interesting" relationship. Rose also died in the 1918 flu pandemic.
– Evangeline Whipple: born Boston 1863 and died in London in 1930. Twice widowed and very wealthy, she had a long and intimate relationship with Rose Elizabeth Cleveland. She died in London but is buried alongside her two friends.
Help Needed
At the end of the tour, as goodbyes were being said, Dottore Cherubini picked up one of the small white stones that cover the path. He remarked that, on its own, the stone was not the path but, along with many other stones, made up the path.
The Fondazione Michel di Montaigne and the Lucca Historical Institute are desperately trying to restore the cemetery to its former glory but, like everything else, it is a costly labour. There is an appeal for donations however small, like the stone, and if you are interested in finding out more go to their website (www.fondazionemontaigne.it).
Looking Back and Looking Forward
As I left the cemetery two lines of Robert Browning's poem "De Gustibus" (1855) came to mind;
Open my heart and you will see

Graved inside of it, "Italy"
Who knows, maybe he came here during his visits to Bagni di Lucca!
On September 6th there will be an open air concert at the cemetery to celebrate and commemorate the restoration work. I, for one, hope to be there.
By Jenny M Want
For Jenny, living in Italy is a dream come true. A retired teacher, she now lives in scenic Barga in Tuscany with her partner David.
Immersed in Barga life, Jenny passes her time writing, researching, observing and learning.
Jenny has written a fun book for children set in Barga, Tuscany – The Bat of Barga.